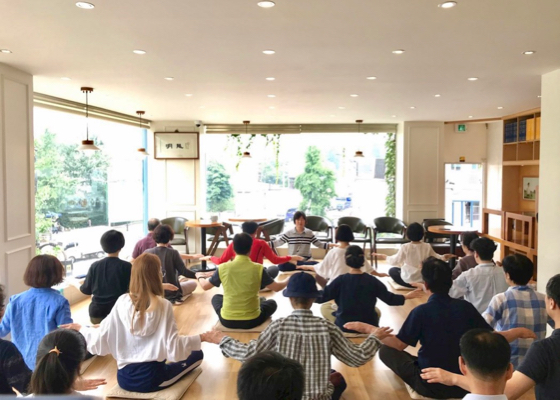 Over 40 people attended the nine-day seminar and afterward shared experiences of physical as well as mental well-being. A devout Buddhist shared how she finally found the true way through Dafa. Another shared how she was deeply traumatized by her father's death and could not eat or sleep. She learned to let go of her grief through reading Zhuan Falun, the main book of Falun Dafa.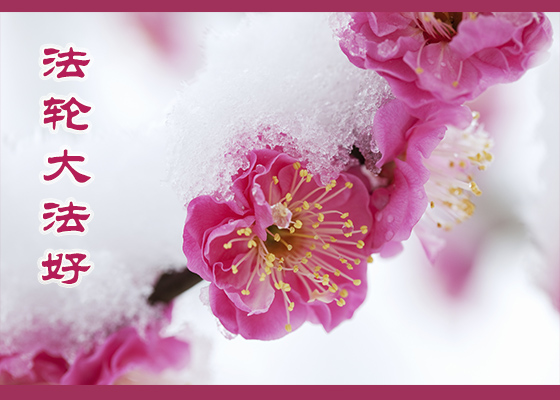 A 77-year-old shares several personal stories of how the principles of Falun Dafa teach one to be a better person by being considerate of others and letting go of the attachment to personal gain. "There are few people like you nowadays," a store employee told the author.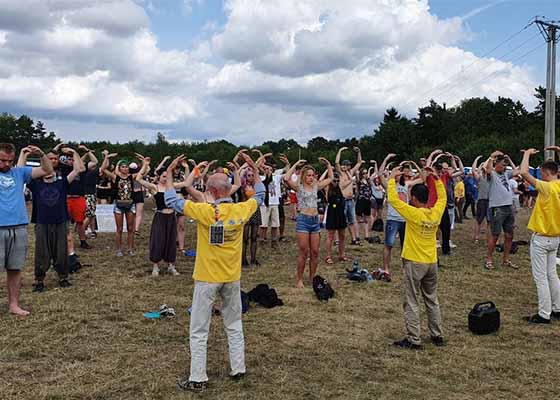 "Although the rock & roll music here is very loud, I don't notice it. But every note of this Falun Gong music touches my heart, my mind, and my soul," said a visitor to the Falun Gong booth at Europe's largest outdoor rock music festival held in Kostrzyn, Poland last weekend. Many visitors learned the Falun Gong exercises during the event.
Three members of the Bundestag sent letters of support to a recent Falun Gong rally in Berlin. "The communist ideology that advocates violence has oppressed this peaceful meditation movement for decades, and we demand that this persecution be stopped!"
A Dafa couple let go of their pursuit of financial gain and benefits, and they now handle business matters fairly and with high moral standards and integrity.
A 90-year-old who has practiced Falun Dafa for 22 years has experienced many great physical and mental changes. Her family is very grateful and respectful to Falun Dafa and are consequently blessed.
~ Accounts of Persecution ~
~ Improving Oneself ~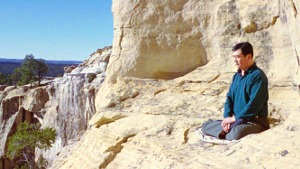 Master Li quietly watching the world from amidst the mountains after leaving New York following July 20th, 1999. (Published January 19, 2000)