Former Lawyers Retaliated Against, Three Falun Gong Practitioners Must Hire New Lawyers to Defend Them
August 13, 2019 | By a Minghui correspondent in Guangdong Province, China
(Minghui.org) Two sisters and one of their sons in Maoming City, Guangdong Province, stood trial on July 5, 2019, for not renouncing their faith in Falun Gong.
In the makeshift courtroom in the Maoming City No.1 Detention Center, five lawyers entered a not guilty plea for Ms. Lin Lizen, her son Mr. Wu Chaoqi, and her younger sister Ms. Lin Yanmei.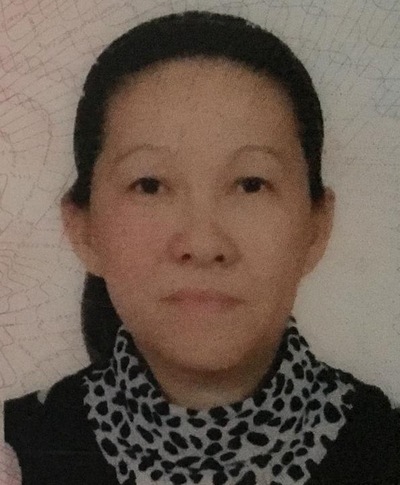 Ms. Lin Yanmei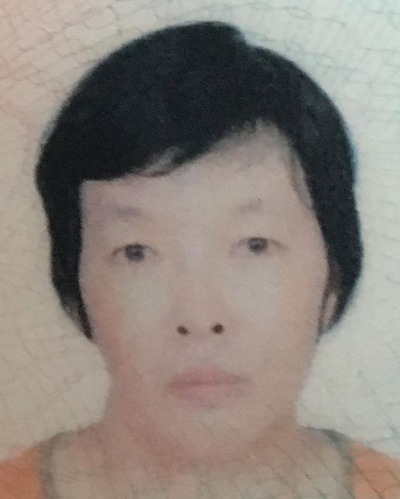 Ms. Lin Lizhen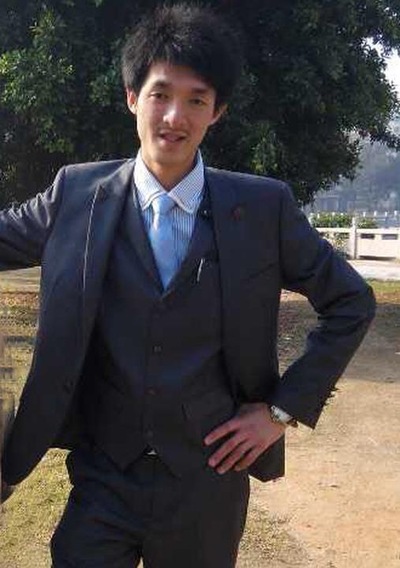 Mr. Wu Chaoqi
The Lin sisters' 86-year-old father, who was brutalized by the police during their arrests, was barred from attending the hearing.
Outside of the detention center were a dozen parked police cars, with the officers sitting inside, waiting to see if any local Falun Gong practitioners came to show their support for the three family members.
The practitioners' lawyers refuted the charge of "undermining law enforcement using a cult organization" against their clients. They argued that no law in China has ever deemed practicing Falun Gong a crime. Falun Gong is a mind-body improvement discipline that has brought tremendous benefits to practitioners around the world and is only persecuted in its home country, China.
The lawyers also pointed out the prosecutor failed to specify which law's enforcement was undermined and who were the alleged victims.
The prosecutor had three witnesses, including Huang Bingtian and Lin Xiaoying (both staff members from the local residential committee), and Yang Fang (Ms. Lin Lizhen's neighbor). They accused the practitioners of handing out Falun Gong materials, but none of them appeared in court to accept cross-examination.
The practitioners also testified that the police attempted to force them to sign a fabricated confiscation list, but they refused. And none of the confiscated items were presented in the court as evidence.
In the final statement, the lawyers said that detaining their clients for nearly a year has caused enormous distress for them and their family members, especially their elderly father, who struggled to find a caregiver.
The lawyers demanded that their clients be acquitted and compensated by the state, but the presiding judge Ke Xuejun responded, "I can't make that decision."
Former Lawyers Punished for Representing Falun Gong Practitioners
Ms. Lin Yanmei, her son Mr. Wu Chaoqi, and her sister Ms. Lin Lizhen were arrested within a few days of each other in late August 2018.
The Dianbai District Procuratorate approved their arrests on October 1, 2018, and then indicted them before submitting their case to Maonan District Court on January 10, 2019.
Ms. Lin Yanmei's family hired two lawyers to represent her. The lawyers, Mr. Liu Zhengqing and Mr. Chen Jiahong, were not allowed to review her case documents and later had their professional licenses suspended by the authorities in retaliation for representing Falun Gong practitioners.
Ms. Lin Yanmei 's family said they noticed plainclothes officers following them and taking pictures of them whenever they went out with the lawyers.
In particular, lawyer Chen was arrested in April 2019, about two weeks after he took Ms. Lin Yanmei's case. Ms. Lin developed high blood pressure around the same time her lawyer was arrested, and she has been suffering from attention deficit and memory loss.
Ms. Lin Lizhen's family hired Mr. Xie Yanyi, a renowned human rights lawyer in Beijing, who was once arrested on July 9, 2015, also known as the "709 Incident," in which more than a hundred human rights lawyers and activists were targeted by the authorities on that day.
Judge Ke refused to accept Mr. Xie's representation documents to to allow him to defend Ms. Lin during the hearing.
Lawyer Xie and Ms. Lin Lizhen's family filed complaints against judge Ke with the local procuratorate and Maoming City Intermediate Court, but to no avail.
Ms. Lin Yanmei and Ms. Lin Lizhen and her son later hired five new lawyers, who were allowed to represent them in court on July 5, 2019.
Related reports:
85-year-old Father Subjected to Police Brutality During Home Ransacking
With Daughters and Grandson Detained, Widowed 85-Year-Old Man Grief-Stricken and on His Own
Related articles in Chinese: