"That's right! The world needs Truthfulness-Compassion-Forbearance!" said a news presenter while introducing the Falun Dafa contingent.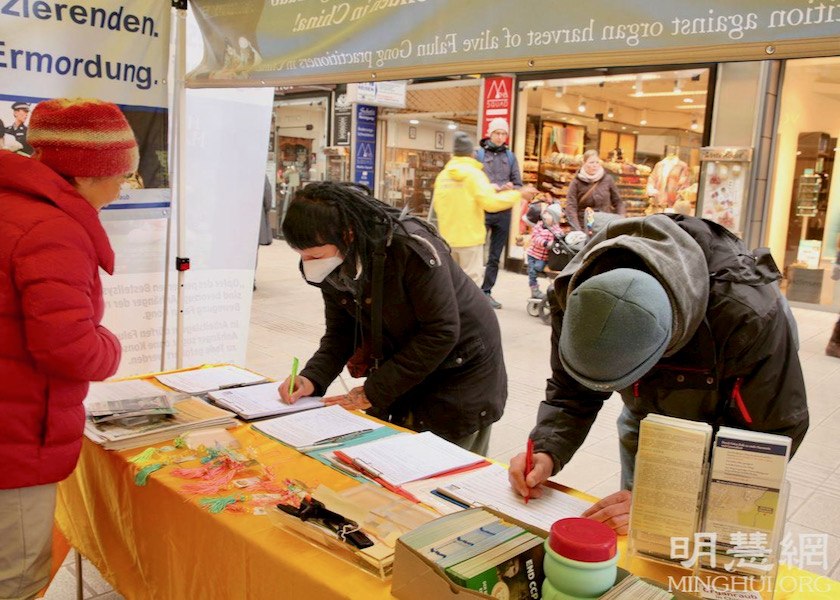 Practitioners recently held an event in Augsburg to expose the criminal acts committed by the Chinese Communist Party in its persecution of Falun Gong, and collect petition signatures.
A practitioner who first heard about Falun Dafa shortly after retiring, began practicing and spends his time clarifying the facts about the persecution in many towns and villages.


Latest Articles


Focus Topics