Spectators at the 38th Ecuadorian Parade in Jackson Heights in Queens, the Halfway to St. Patrick's Day Parade in Farmingdale Village on Long Island, and the Latin American parade in Brooklyn were treated to lively performances by Falun Dafa practitioners' waist drum team. Some of them got flyers, signed a petition to end the persecution of Falun Dafa in China, and asked where they could learn the exercises.
With the Mid-Autumn Festival (Moon Festival) approaching, Falun Dafa practitioners in New York gathered in Flushing to celebrate and to wish Mr. Li Hongzhi, founder of Falun Dafa, a happy holiday. "I used to be lost, like a boat drifting in the sea without a mast," said one participant. "Now I know why I'm here and where I am heading. I'm so happy and grateful!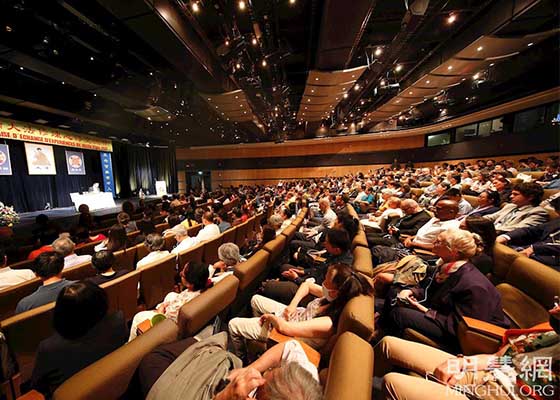 Seventeen practitioners talked about their cultivation experiences at work, in their communities, and with their families. They thanked Falun Dafa's founder for guiding and protecting them with compassion while they overcame difficulties. Many who attended said they had benefited greatly from what they had heard and encouraged one another to cultivate diligently.
Practitioners distributed flyers and taught interested onlookers the Falun Dafa exercises near the tennis center in Flushing Meadows, New York.
Mr. Hong, 64, has been arrested multiple times for his faith in Falun Gong, and served two three-year labor camp terms. He was sentenced in May 2021 to a seven-year prison term for practicing Falun Gong.
A detention center officer said to this practitioner, "I do this job to make a living. I have no choice! But I can guarantee you that I won't let anyone torture or bully you here."
~ Perpetrators Involved in Persecution of Falun Gong ~
~ Accounts of Persecution ~
~ Podcasts ~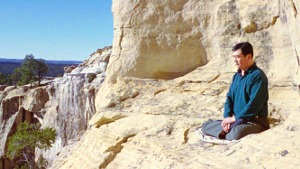 Master Li quietly watching the world from amidst the mountains after leaving New York following July 20th, 1999. (Published January 19, 2000)