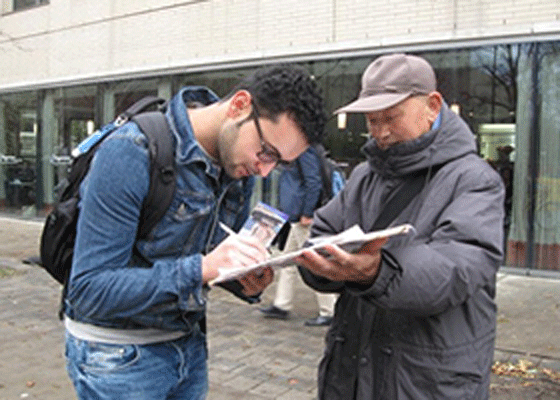 A massive wall of banners at the busy corner of Bloor and St. George St. got the message out to thousands of passing cars and pedestrians brave enough to be out in the rain: Stop the persecution of Falun Gong and bring an end to the tyranny of communist rule in China. This peaceful protest was in support of some 180 million who have quit the CCP in recent years.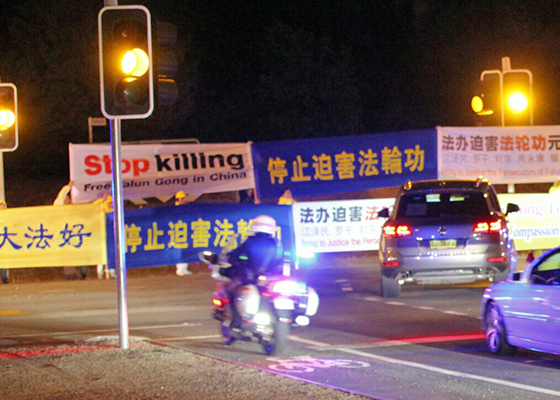 Falun Gong practitioners made their presence and message visible to Xi Jinping during the recent G-20 Summit. With the help of Australian police, they overcame repeated attacks and interference by the "welcome groups" composed of Chinese students and members of overseas Chinese organizations who were hired by the Chinese Embassy and Consulates in six cities Xi visited.
Chinese President Xi Jinping's state visit to New Zealand provided an opportunity for Falun Gong practitioners to reach out to Chinese nationals hired by the local Chinese Consulate to form "welcome parties." Although initially antagonistic toward Falun Gong due to Party propaganda, many changed their minds after listening to practitioners expose the crimes committed by the Chinese Communist Party.
The annual marathon has been an internationally renowned event since 2011. More than 10,000 athletes from China, Japan, and South Korea participate every year.
Despite Mr. Yang Xinqiu's outstanding reputation and dedication as a teacher, the CCP regards him only as a target for persecution.
A local senior was excited to see the Falun Gong booth. "This is what I've been looking for. I must learn it!"
~ Podcasts ~
~ Accounts of Persecution ~
~ Improving Oneself ~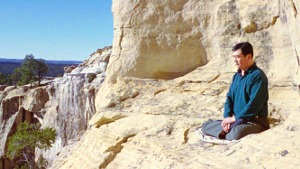 Master Li quietly watching the world from amidst the mountains after leaving New York following July 20th, 1999. (Published January 19, 2000)