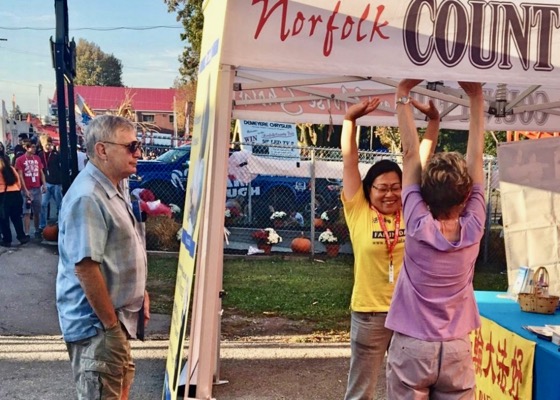 Falun Dafa practitioners from Toronto participated in the Norfolk County Fair and Horse Show on October 7. Many fair visitors had the opportunity to learn the Falun Dafa exercises, the principles of the practice, and about the ongoing persecution in China. After visitor Karen stood up from her wheelchair and learned the third exercise, she said, "This is what I have been looking for!"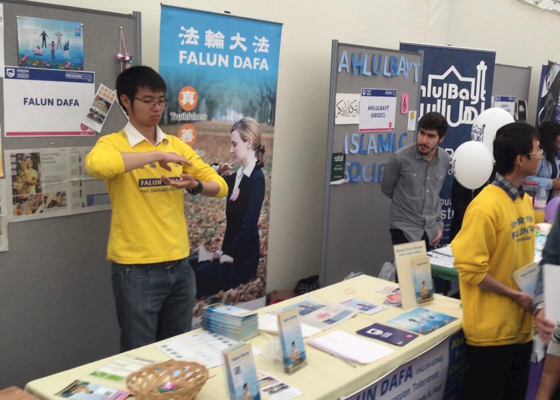 As new school years begin around the world, students in the UK and Peru had the opportunity to learn more than just facts and figures. The ancient Chinese meditation practice of Falun Dafa, with its principles of Truthfulness, Compassion and Forbearance, was introduced to several hundred students in London and Lima. The school administration in Lima invited Dafa practitioners to teach the exercises to all 1,500 students at their college in November.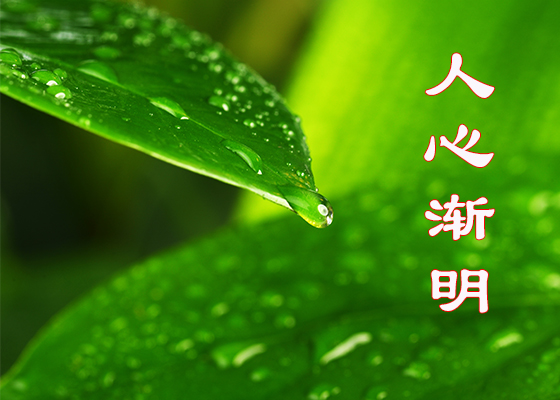 A practitioner shares her experiences with people who support and choose to stand by Falun Gong practitioners, and who treat them with kindness despite the government's full-fledged propaganda defaming the practice. They have supported, protected, and helped practitioners on various occasions, and they stand up for what they know is right.
A practitioner that was long troubled by the lack of energy and initiative looks within to find the notions that were holding him back as a cultivator.
Practitioners recently took part in a wellness expo in downtown Halifax. The organizers knew about Falun Dafa and the persecution, and were very supportive.
Practitioners in Arizona recently held a summer camp in Tempe for children, who learned Falun Dafa, and the values and traditions of ancient Chinese culture.
~ Podcasts ~
~ Experience Sharing Conferences ~
~ Improving Oneself ~
~ Accounts of Persecution ~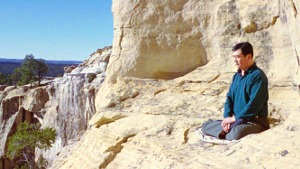 Master Li quietly watching the world from amidst the mountains after leaving New York following July 20th, 1999. (Published January 19, 2000)