An Open Letter to the People of Shanghai
(Minghui.org) A 66-year-old woman who died not long ago seemed to have been an ordinary person, not someone who would be noticed as she walked down the street. Yet, this lady was extraordinary! For 14 of the past 18 years, she had been imprisoned for her faith, and had experienced horrendous forms of cruelty.
Towards the end of her life, while lying in bed, guards watched her and made sure that others could not hear her story. Her mere existence and unwavering faith terrified them. Her name was Bai Gendi, and she practiced Falun Gong.
Countless others like her share her unwavering belief!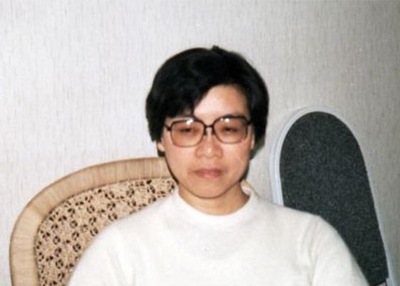 Ms. Bai Gendi
When the Chinese Communist Party (CCP) launched the persecution of Falun Gong on July 20, 1999, Xu Kuangdi, the former mayor of Shanghai, was responsible for incarcerating Ms. Bai in a forced labor camp. At that time, she was the first Falun Gong practitioner in Shanghai who was sent to prison.
Eighteen years later, Ms. Bai remained steadfast and refused to be transformed. She had been taken to a forced labor camp twice and imprisoned twice in the Shanghai Women's Prison, for a total of 14 years. She lost consciousness and was rushed to a hospital on August 24, 2016, and passed away on June 15, 2017.
Ms. Bai had been placed in solitary confinement for four years during her imprisonment, with no access to a restroom. Inmates were assigned to monitor her, and often abused her and urinated on her food.
Ms. Bai ate this food and said to the inmates, "I ate the meal so that you won't be punished." The inmates were moved to tears.
During her solitary confinement, Ms. Bai often wrote in the air the principles of Falun Gong: Truthfulness-Compassion-Forbearance. Touched by her compassion, some of the guards even told others not to disturb her when she traced these characters.
The solitary cell was located in the infamous Shanghai Women's Prison, a place known for incarcerating practitioners. Outside of the cell, on the other side of the prison, lies the bustling metropolis of Shanghai.
One wonders what spending a day in a solitary cell would be like. Perhaps not many people would care about it, since the jail occupies such a tiny area in this big city. Perhaps others would scoff at her, and think, "Why did she not just give up her faith? She should just lie, and she would have been freed. Why was she so persistent?" People might even say, "What does this have to do with me?"
The people of Rome witnessed when Jesus was being crucified 2,000 years ago. Jesus said to those who cried, "Daughters of Jerusalem, do not weep for me; weep for yourselves and for your children." Jesus resurrected seven days later. In the eyes of gods, those who were witnesses, but did not stand up against this act, were considered accomplices to the persecutors. Condemnation followed: The Roman Empire perished due to the plague, and the descendants of the Jewish people were displaced for generations.
For the past 18 years, people in China have seen Falun Gong practitioners going to Beijing to appeal for justice. Countless practitioners were arrested and sentenced. They were displaced, lost their families, and some even had their organs harvested and sold for profit.
But despite the persecution, they remained steadfast as they continued telling others the story of Falun Gong. Many people witnessed this persecution, but did not take a stand against it. So it seems that the lessons of history serve as ever present reminders.