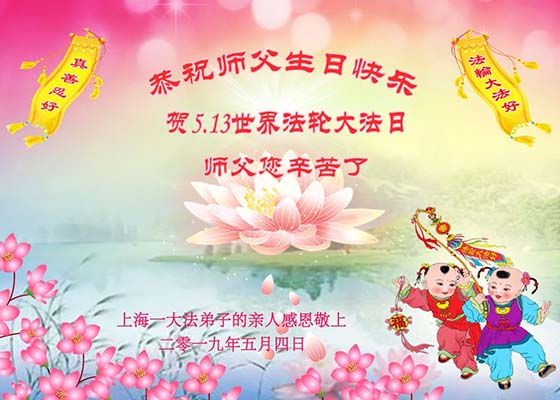 Falun Dafa, introduced 27 years ago, has been embraced around the world. Many people, especially family members of Falun Dafa practitioners, have benefited from the practice even though they themselves do not cultivate. They are supportive—despite the persecution—and have been blessed. Many family members of practitioners recently sent greetings to Master Li, wishing him a happy birthday.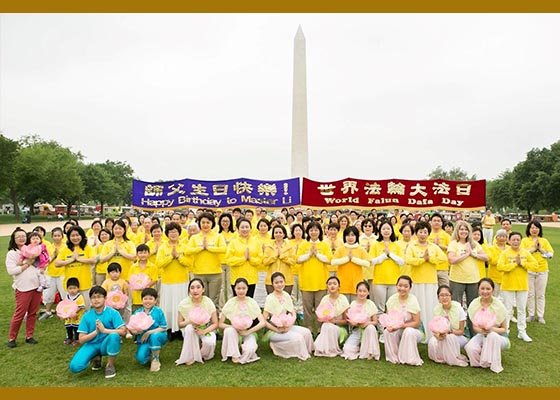 Falun Dafa practitioners held group exercise practice and performances of dancing and singing. Officials issued congratulatory messages for World Falun Dafa Day and recognized Falun Dafa followers' peaceful, yet courageous and resilient protest against the Chinese communist regime's 19-year persecution. Practitioners expressed their appreciation for the founder of the practice.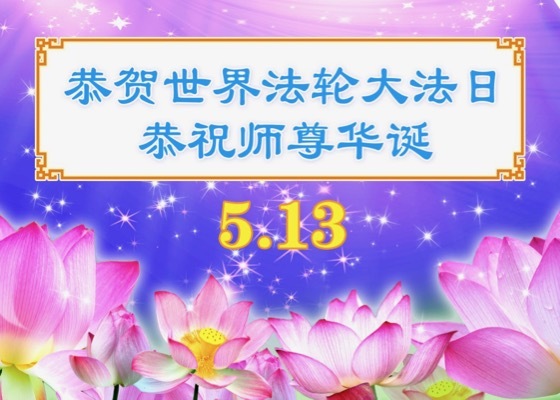 For the 20th World Falun Dafa Day, a practitioner shares stories from her journey in which her simple actions in accordance with Dafa's principles of Truthfulness, Compassion, and Forbearance led to others discovering the power and greatness of this ancient cultivation way that is being persecuted by the Chinese communist regime.
One of the women, who is 82, was sentenced to five and a half years and fined 8,000 yuan.
A practitioner and her husband, who has always been supportive of her practicing Dafa, were unscathed after a cement truck totaled their car. Not only that, his digestive issues disappeared.
A practitioner who frequently travels to Hong Kong was denied entry when he landed at Hong Kong International Airport on April 24th. He was sent back to Japan, presumably because he was a Falun Gong practitioner arriving for a peaceful protest.
~ Dafa Day Celebrations ~
~ Dafa Day Recognition ~
~ Podcasts ~
~ Greetings ~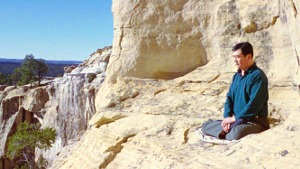 Master Li quietly watching the world from amidst the mountains after leaving New York following July 20th, 1999. (Published January 19, 2000)