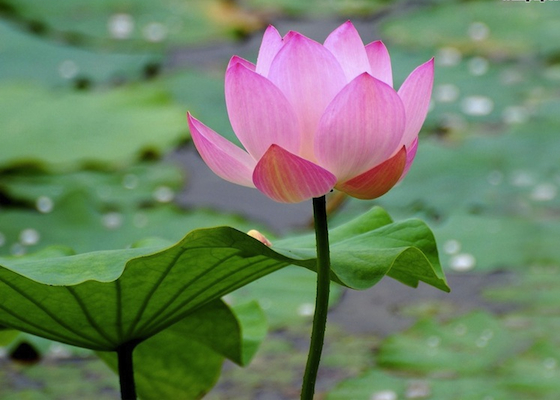 To date, 328 million Chinese people have announced their withdrawal from the Chinese Communist Party (CCP) and its affiliated organizations. One citizen who condemned the regime's persecution of Falun Gong wrote, "Persecuting good people is evil. The Chinese people will not enjoy happiness or peace until the CCP is no more. I withdraw from this evil Communist Party."
Practitioners help tourists from mainland China learn the facts about Falun Gong and the persecution daily at Sun Yat-Sen Memorial Hall, where they also help the tourists quit the Chinese Communist Party organizations. More visitors from China are now eager to learn about Falun Gong, and many are no longer afraid to speak about the crimes the Party has committed.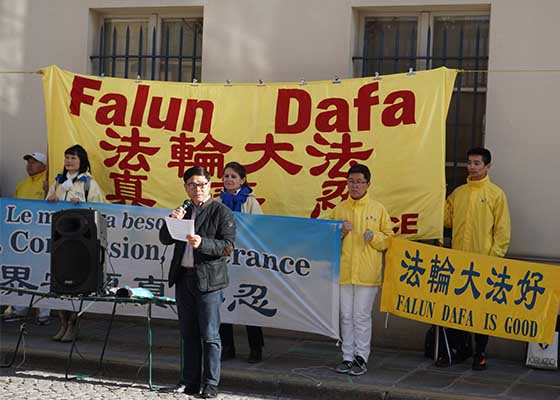 When Chinese leader Xi Jinping visited Paris on March 25, Falun Gong practitioners gathered in front of the Chinese Embassy to protest the persecution of Falun Gong in China. One passerby said, "I am in disbelief that this group of people is suppressed. I support their protests." Another said, "It's a very important message and everyone should hear it. How could it be allowed to continue?"
Filmgoers were greatly shaken by the brutality of the persecution of Falun Gong and touched by the great courage of the practitioner in the documentary. "Every person of conscience should pay attention to this," said one audience member.
"You bring good energy and a peaceful environment," said one of many people who stopped to learn more while Falun Dafa practitioners held an exercise demonstration and information display.
A woman became incapacitated after a traumatic experience resulted in severe illness. When her aunt introduced her to Falun Dafa, amazing changes occurred.
~ Accounts of Persecution ~
~ Journeys of Cultivation ~
~ Improving Oneself ~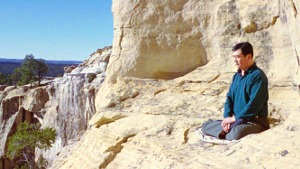 Master Li quietly watching the world from amidst the mountains after leaving New York following July 20th, 1999. (Published January 19, 2000)