Practitioners help tourists from mainland China learn the facts about Falun Gong and the persecution daily at Sun Yat-Sen Memorial Hall, where they also help the tourists quit the Chinese Communist Party organizations. More visitors from China are now eager to learn about Falun Gong, and many are no longer afraid to speak about the crimes the Party has committed.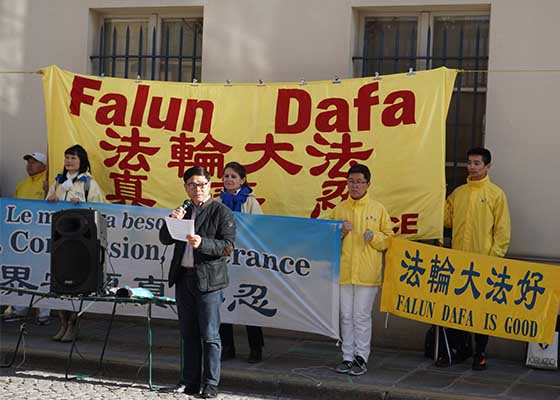 When Chinese leader Xi Jinping visited Paris on March 25, Falun Gong practitioners gathered in front of the Chinese Embassy to protest the persecution of Falun Gong in China. One passerby said, "I am in disbelief that this group of people is suppressed. I support their protests." Another said, "It's a very important message and everyone should hear it. How could it be allowed to continue?"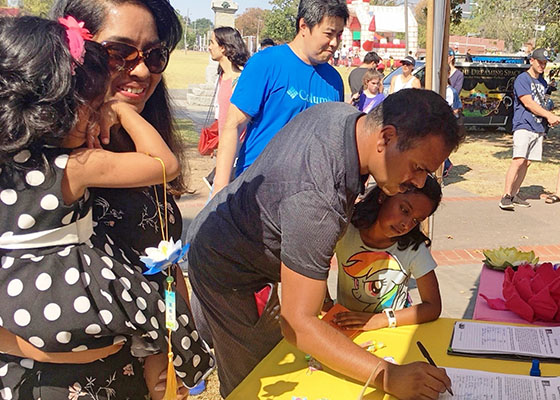 At three community festivals in Melbourne, Falun Dafa practitioners raised awareness about the practice and collected signatures to help stop the brutal persecution of Falun Dafa practitioners in China. "The persecution must be stopped," said one of many booth visitors who signed the petition. "Every voice counts!"
Practitioners dressed in traditional Chinese costumes performed a fan dance and demonstrated the Falun Gong exercises in the Chinese New Year celebrations held on March 9.
In addition to prisons and labor camps, the communist regime in China has also used hidden brainwashing centers to torture Falun Gong practitioners into renouncing their faith.
A young woman in China recounts how she returned to cultivation after the persecution began and speaks up for Falun Gong in a dangerous environment.
~ Accounts of Persecution ~
~ Beginning Cultivation ~
~ Improving Oneself ~
~ Podcasts ~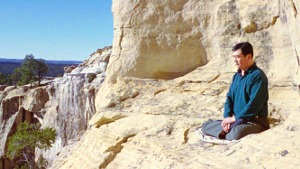 Master Li quietly watching the world from amidst the mountains after leaving New York following July 20th, 1999. (Published January 19, 2000)