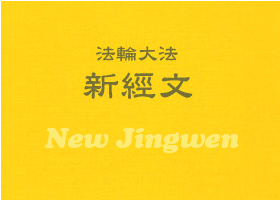 So vast is Heaven and Earth—who holds the reins?
So muddy is the world of man—where is it headed?
To form, stabilize, degenerate, and disintegrate—this is the law
The great calamity has already arrived—who will take it on?
People of the world, quickly seek the truth
The gates of heaven are already open, but not for long
Returning to tradition, that is the path that leads to heaven
The Creator is saving the colossal firmament
Li Hongzhi April 25, 2017
(Links to two translations provided)
In the grand scheme of life, is it really we in charge?
Life's purpose and course are often a mystery
There is a cosmic cycle that ends with destruction
Now, in the hour of peril, what can be done?
I would urge all to quickly learn the truth
Heaven's gates have opened, but not for long
Return to tradition to connect with the divine
The Creator is redeeming all of existence
Li Hongzhi April 25, 2017
(Translation by Team Yellow)
So vast is Heaven and Earth—who holds the reins?
So muddy is the world of man—where is it headed?
To form, stabilize, degenerate, and disintegrate—this is the law
The great calamity has already arrived—who will take it on?
People of the world, quickly seek the truth
The gates of heaven are already open, but not for long
Returning to tradition, that is the path that leads to heaven
The Creator is saving the colossal firmament
Li Hongzhi April 25, 2017
(Translation by Team Blue)
Many people expressed support, and signed petitions calling to bring the instigator to justice, and to condemn organ harvesting atrocities and the 18 years of persecution.
More reports regarding Falun Gong practitioners' activities across Europe in commemoration of the peaceful demonstration on April 25, 1999 continue to pour in.
Reports were received from Vancouver, Edmonton, Ottawa, and Montreal covering events held to commemorate the April 25, 1999 peaceful appeal in Beijing.
~ April 25 Events ~
~ Accounts of Persecution ~
~ Improving Oneself ~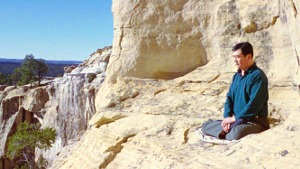 Master Li quietly watching the world from amidst the mountains after leaving New York following July 20th, 1999. (Published January 19, 2000)