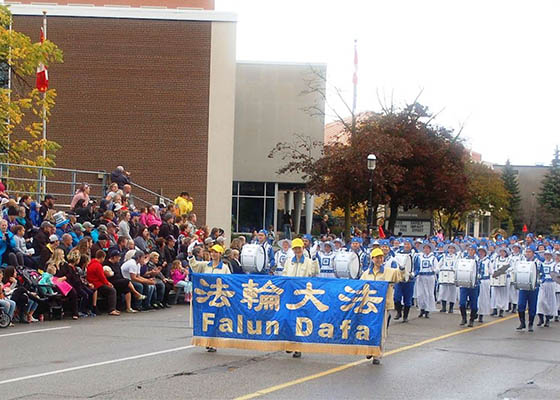 The band was once again invited to participate in the annual Oktoberfest event. A spectator said, "The Falun Dafa procession is the most splendid. That's why I stand up to cheer for it. I know their presence is important, as they can freely demonstrate their grace and deliver their message. This is the reason they are welcomed. It also shows the preciousness of freedom in Canada."
After many previous attempts failed, Mr. Liang Baofan's wife was finally allowed to visit her husband for five minutes in September. Mr. Liang was sentenced to four years in prison at a secret trial in March 2016. It was only in early 2017 that his family found out that he was incarcerated. The director of the prison told his wife, "You cannot see him. If he was a murderer, a thief, or a drug addict instead of a Falun Gong, I would let you see him today."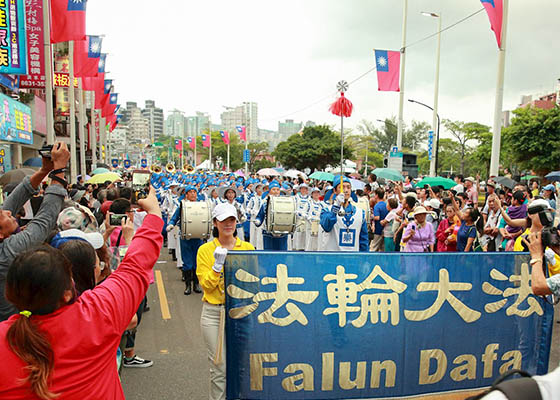 Falun Gong practitioners' Tian Guo Marching Band, flag team and waist drum troupe won applause at the arts festival in New Taipei City. The event marked the first day of the National Day celebration, which drew over 100,000 people. The mayor of Tamsui thanked practitioners and said, "You bring us energy, and I hope you will come again next year."
More than 100,000 spectators watched the parade. Many of them cheered for the practitioners' marching band, colorful float, and demonstration of the Falun Dafa exercises.
Blind since childbirth, a woman started practicing Falun Dafa. After three months, she looked up and saw the stars for the first time. She not only regained her vision but also recovered from her other ailments.
Facing disputes over her mother-in-law's will, a Falun Dafa practitioner voluntarily gives up her portion of the inheritance so that her family members would stop quarreling. She also stopped accepting bribes from her workplace.
~ Accounts of Persecution ~
~ Journeys of Cultivation ~
~ Improving Oneself ~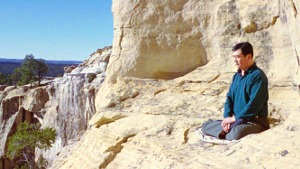 Master Li quietly watching the world from amidst the mountains after leaving New York following July 20th, 1999. (Published January 19, 2000)