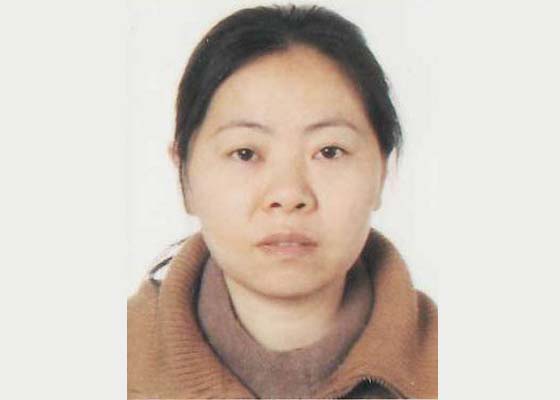 Ms. Kong Hongyun fell into a coma in custody, but she wasn't hospitalized until three days later. She was put on life support and never regained consciousness. She died three months later, capping years of suffering for her faith.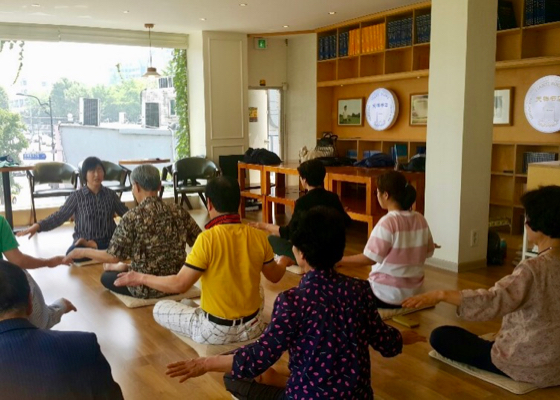 After the 57th Nine-day Falun Dafa Workshop at the Tianti Bookstore in Seoul, new practitioners shared their experiences with the practice. One person who'd tried many other qigong practices in the past said, "This will be my last one. It can achieve something in four days that it would take other practices 20 years. My experience proves that Falun Dafa is extraordinary!"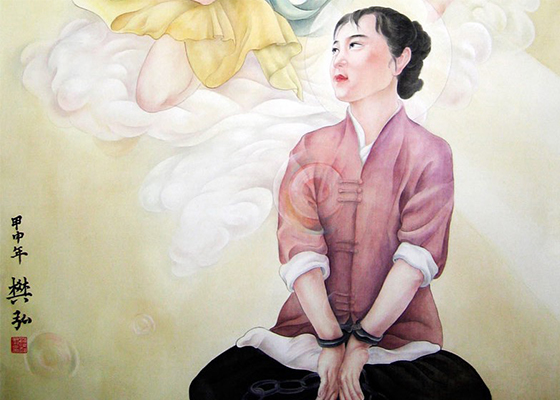 Ms. Wang Weizhen, a military doctor in Liaoning Province, was arrested for a sixth time and sentenced to 8 years of imprisonment for practicing Falun Gong. Despite her failing health, she remains firm in her faith and refuses to renounce Falun Gong.
Practitioners participated with performances by the Tian Guo Marching Band, waist drum team, an exercise demonstration group, and a float with celestial maidens.
A harrowing account of inhumane abuse that a practitioner in China suffered in prison and how he still followed the principles of Truthfulness-Compassion-Forbearance.
The stress from a woman's pursuit of fame and gain impacted her mental and physical health. She felt empty and lonely until she found Dafa.
~ Parades & Other Community Events ~
~ Improving Oneself ~
~ Journeys of Cultivation ~
~ Accounts of Persecution ~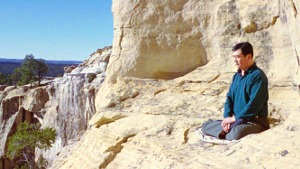 Master Li quietly watching the world from amidst the mountains after leaving New York following July 20th, 1999. (Published January 19, 2000)