The 2017 New Zealand Falun Dafa Practitioners Cultivation Experience Sharing Conference was held in Auckland on September 2, 2017. Fourteen practitioners shared their understandings gained from the practice, and how they looked inside to improve themselves and save people. Many practitioners were moved to tears by the sharings and pure energy field at the conference.
Falun Gong practitioners held a rally in front of the State Capitol in Sacramento in support of a senate joint resolution condemning the Chinese regime's persecution of Falun Gong practitioners, including the state-sanctioned killing of practitioners for their organs. Speakers at the rally included State Senator Joel Anderson and Assembly Members Randy Voepel and Tom Lackey.
Nearly 20 people attended a Falun Gong introductory workshop in Winnipeg to learn about this traditional mind-body self-improvement discipline from China. Several people remarked about the tranquility they experienced while doing the exercises. Many attendees hope to continue the practice, and more classes have been scheduled.
The death toll arising from the brutal persecution of Falun Gong continues to rise in the first half of 2017, even as the Chinese regime continues to keep information from leaving China.
In a blatant disregard for due process, a judge in charge of Falun Gong cases denies the defendants' family members the right to testify due to "time constraints" and tried the cases "first come, first serve."
Details of the brainwashing facility's operations and procedures, and stories of practitioners being abused and drugged, to force them into renouncing Falun Gong.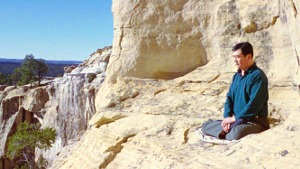 Master Li quietly watching the world from amidst the mountains after leaving New York following July 20th, 1999. (Published January 19, 2000)