For over ten years, Mr. Zhao Hongli's elderly parents have sought justice for their son, imprisoned for his belief in Falun Gong. "As long as my son is detained, I will continue to seek justice for him," declared his mother. With the same spirit of hope, Mr. Zhao wrote in a letter, "No matter how they torture me, I will never give up the practice. I have just one thought in my mind: 'perseverance.'"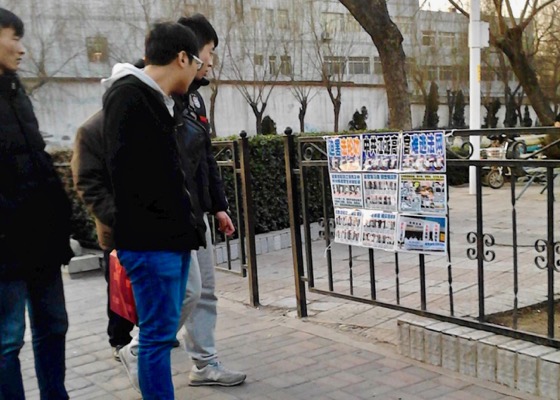 Even after 17 years, Falun Gong practitioners in China are still being persecuted. To remind people that Falun Gong is good and that the Chinese Communist Party is unjustly persecuting it, practitioners do many creative things, including displaying banners and posters in public places for all to see.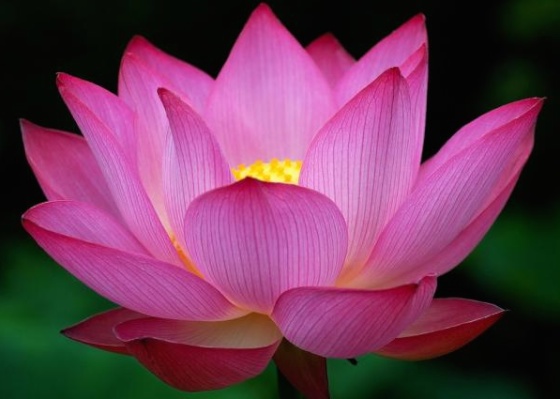 A woman from China's countryside had found herself disease-ridden and nearly crippled from years of heavy farm work. One day, an old friend visited her and was shocked to see her so ill. "Have you heard about Falun Gong?" she asked. "You should give it a try. Its healing power is really amazing." Upon taking her friend's advice, the woman saw results that convinced her, as well as those around her, that this was no ordinary practice.
The people of Stockholm show strong support for Falun Gong and for ending the persecution in China.
Ms. Zhao Li had her college career interrupted when the persecution of Falun Gong began. She was incarcerated and subjected to horrific torture and abuse for upholding her belief. She and her family are now facing persecution again because she wants to bring the chief perpetrator of the persecution to justice.
When a Falun Gong practitioner shows forgiveness to the boy who beat up her son, the teachers and parents present are moved to tears. The student sobbed, saying, "I'm sorry. I won't bully anyone from now on."
~ Accounts of Persecution ~
~ Young Practitioners' Experiences ~
~ Journeys of Cultivation ~
~ Improving Oneself ~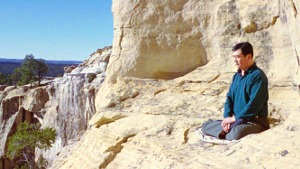 Master Li quietly watching the world from amidst the mountains after leaving New York following July 20th, 1999. (Published January 19, 2000)