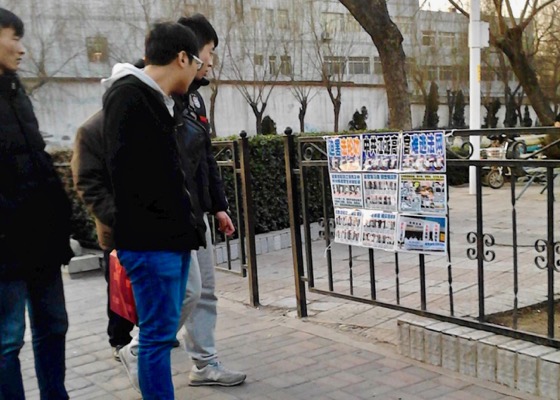 Even after 17 years, Falun Gong practitioners in China are still being persecuted. To remind people that Falun Gong is good and that the Chinese Communist Party is unjustly persecuting it, practitioners do many creative things, including displaying banners and posters in public places for all to see.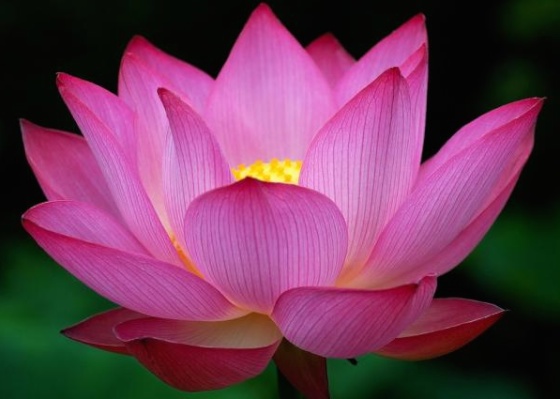 A woman from China's countryside had found herself disease-ridden and nearly crippled from years of heavy farm work. One day, an old friend visited her and was shocked to see her so ill. "Have you heard about Falun Gong?" she asked. "You should give it a try. Its healing power is really amazing." Upon taking her friend's advice, the woman saw results that convinced her, as well as those around her, that this was no ordinary practice.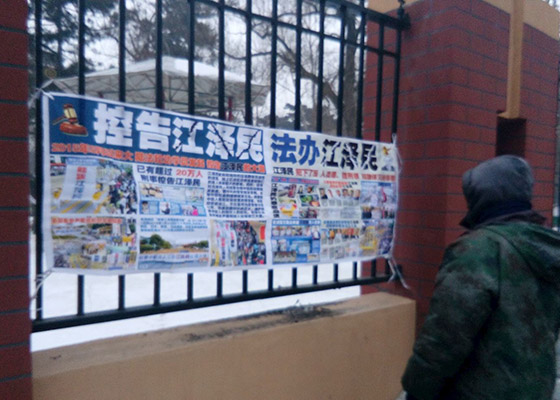 After nearly 18 years of suppression in China, a large number of Falun Dafa practitioners continue to be persecuted for their beliefs. To inform the public about the goodness of Falun Dafa and expose the persecution, practitioners in China adopt many creative means, including publicly displaying signs and banners like the ones shown here.
Two sisters were illegally detained for 14 months before they were tried and sentenced. The husband of one of them was also given three years in prison.
Mr. Hao Wuzhong's wife has filed a request with the prison to have him released on bail for medical treatment. Mr. Hao was most recently diagnosed with lung cancer and has been in a police hospital for several years.
Disregarding age and hardship, a practitioner perseveres in efforts to inform members of the European Parliament about live organ harvesting.
~ Accounts of Persecution ~
~ Clarifying the Truth ~
~ People in China Awaken to the Truth ~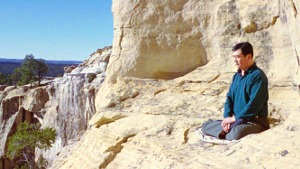 Master Li quietly watching the world from amidst the mountains after leaving New York following July 20th, 1999. (Published January 19, 2000)