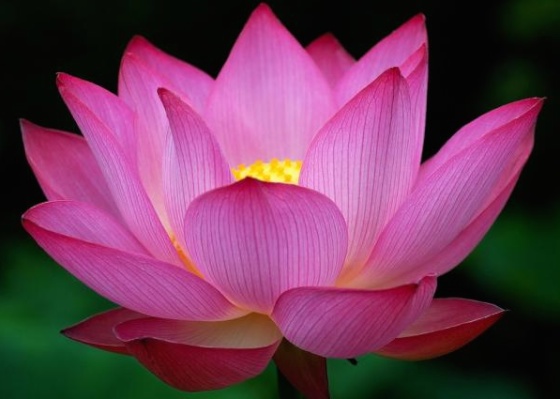 A woman from China's countryside had found herself disease-ridden and nearly crippled from years of heavy farm work. One day, an old friend visited her and was shocked to see her so ill. "Have you heard about Falun Gong?" she asked. "You should give it a try. Its healing power is really amazing." Upon taking her friend's advice, the woman saw results that convinced her, as well as those around her, that this was no ordinary practice.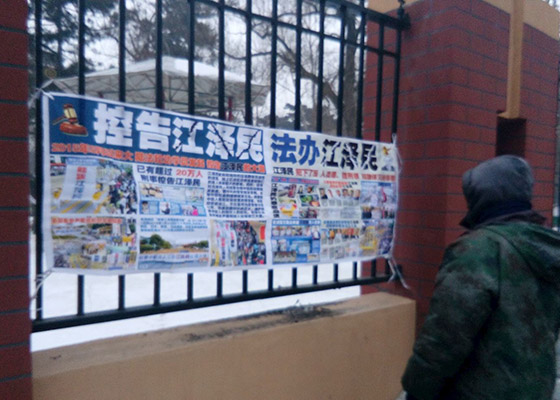 After nearly 18 years of suppression in China, a large number of Falun Dafa practitioners continue to be persecuted for their beliefs. To inform the public about the goodness of Falun Dafa and expose the persecution, practitioners in China adopt many creative means, including publicly displaying signs and banners like the ones shown here.
China's cover-up of its use of prisoners of conscience as non-consenting organ donors was brought to focus during the recent Summit on Organ Trafficking and Transplant Tourism hosted by the Vatican's Pontifical Academy of Science.
The brutal persecution of Falun Gong has claimed another innocent victim, this time Mr. Li Baoshui from the city of Daqing.
"Taking up the practice has changed my life. I am no longer pessimistic. I feel hopeful about life."
A woman in her sixties is suffering from a number of serious ailments after being detained, and her family is being denied access to her, most likely to keep them from discovering the extent of her persecution.
~ Accounts of Persecution ~
~ People in China Awaken to the Truth ~
~ Podcasts ~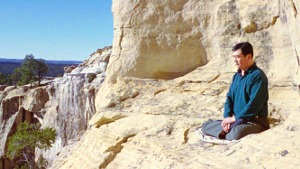 Master Li quietly watching the world from amidst the mountains after leaving New York following July 20th, 1999. (Published January 19, 2000)