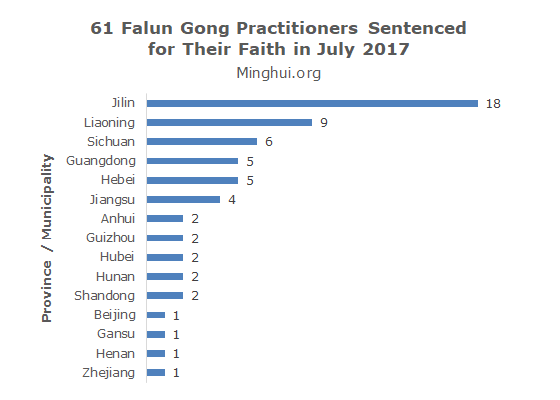 The persecution of Falun Gong in China, which has been ongoing since 1999, has been perpetrated without legal basis and through abuse by the judiciary, which follows direct orders from superiors rather than the rule of law. Illegal arrests, detention, and sentencing of law-abiding Falun Gong practitioners continue to this day. This report covers known arrests and sentencing that took place in 2017 during the month of July.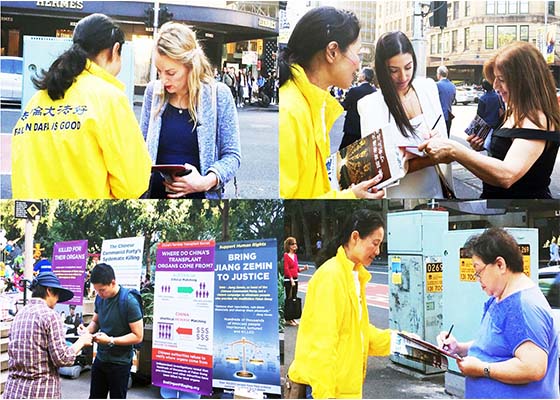 Wherever Falun Gong practitioners set up their displays, people stop by to ask for details about the practice, sign a petition to condemn the persecution, and even help to tell other passersby about the persecution. As one woman picked up brochures for the doctors and nurses at the hospital where she works, she said, "I hope that more people will pass along this information and that traveling to China for organs is banned."
Canadian practitioners and several government officials are asking Prime Minister Trudeau to take the opportunity of the upcoming APEC Summit to ask Xi Jinping to release Ms. Sun Qian, a Falun Gong practitioner who is in detention in China for her beliefs, as well as the detained family members of at least a dozen other Canadian practitioners.
Falun Gong practitioners in Bulgaria recently introduced the traditional meditation practice in the southern areas of the country.
Practitioners in Hiroshima participated again this year in the "Peace and Love" Festival, an international event focused on promoting communication among the many cultures of the ten thousand foreigners from 90 countries who live in the city.
Tourists in the seaside city of Larnaca were very interested in learning about Falun Gong and the persecution in China.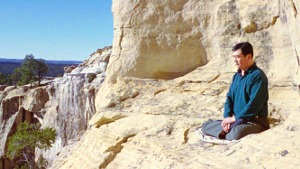 Master Li quietly watching the world from amidst the mountains after leaving New York following July 20th, 1999. (Published January 19, 2000)