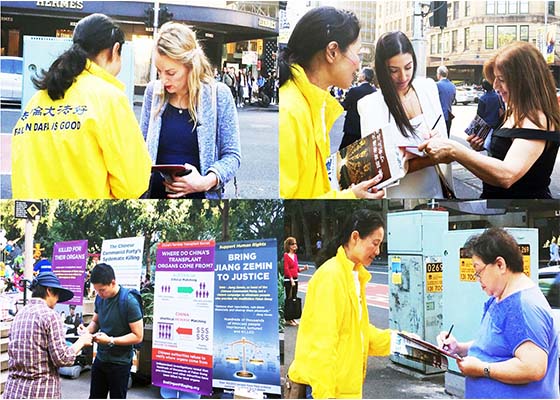 Wherever Falun Gong practitioners set up their displays, people stop by to ask for details about the practice, sign a petition to condemn the persecution, and even help to tell other passersby about the persecution. As one woman picked up brochures for the doctors and nurses at the hospital where she works, she said, "I hope that more people will pass along this information and that traveling to China for organs is banned."
Canadian practitioners and several government officials are asking Prime Minister Trudeau to take the opportunity of the upcoming APEC Summit to ask Xi Jinping to release Ms. Sun Qian, a Falun Gong practitioner who is in detention in China for her beliefs, as well as the detained family members of at least a dozen other Canadian practitioners.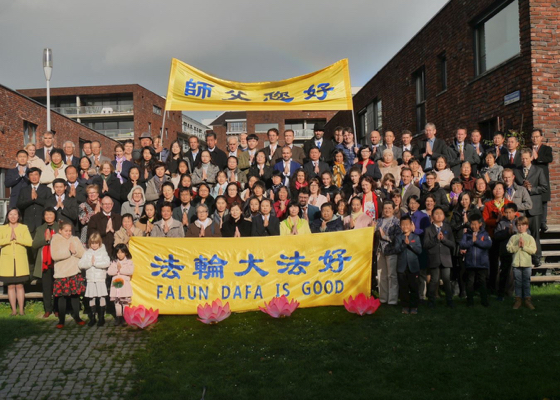 The 2017 Benelux Falun Dafa Experience Sharing Conference provided practitioners the opportunity to discuss their paths of cultivation, sharing how Falun Dafa enabled them to improve in every area of their lives. By applying the principles of Dafa, practitioners experienced better relationships, improved health, and were able to eliminate attachments such as fear and combativeness.
A military veteran who started practicing Falun Gong in 2006 and regained his health was recently arrested.
Ms. Li Zhongfang went on a hunger strike to protest the persecution shortly after her arrest on August 1.
A practitioner in her 70's comes to the realize the importance of looking within and is then able to resolve a number of conflicts plaguing her cultivation.
~ Podcasts ~
~ Parades & Other Community Events ~
~ Improving Oneself ~
~ Young Practitioners' Experiences ~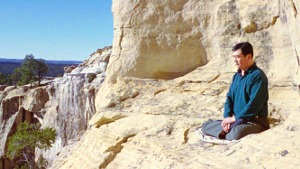 Master Li quietly watching the world from amidst the mountains after leaving New York following July 20th, 1999. (Published January 19, 2000)