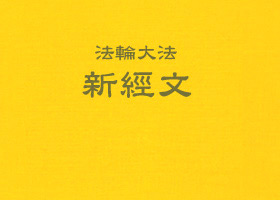 There is always a good turnout for the New York Fa conferences since you all know that Master spends a lot of time in the New York area. Each Dafa disciple is trying his utmost to do what he should do on the path of validating the Fa, and since what you are doing at present is closely linked to your cultivation, you are in fact cultivating this way. The form that your cultivation takes has one cultivate in ordinary human society, and people in different social classes or different professions can all cultivate; and as you reside in different societies and make use of the different professions you are in to validate the Fa and save sentient beings in every corner of the world, you are utilizing this present form of society to cultivate.
(Clearwisdom.net)
Follow the link below to a list of the 129 Falun Gong practitioners confirmed to have died between January 1, 2007 and March 20, 2008 as a direct result of persecution they suffered at the hands of Chinese Communist Party (CCP) authorities. Each of the 129 cases is briefly outlined.
(Clearwisdom.net) A Fengmao Forestry Department Falun Gong practitioner, Fu Guichun, who underwent a forced abortion, has been illegally detained in Heilongjiang Province Women's Prison for nearly six years. The Fengmao Forestry Department is under the jurisdiction of the Jinshabtun District of Yichun City. Because of severe persecution, Ms. Fu Guichun developed a serious case of diabetes, rendering her unable to care for herself. Nevertheless, the prison is still detaining her and subjecting her to ongoing persecution.
(Clearwisdom.net) At 6:00 a.m. on February 25, 2008, Liaoning Province General Office of Public Security, Liaoning Province General Office of Security, Liaoning Province 610 Office, Huludao City National Security Bureau, Huludao City Public Security Bureau, and the Huludao City 610 Office, along with the Suizhong Public Security Bureau, Suizhong 610 Office, and Suizhong Fire Fighting Brigade, conspired to arrest 13 Suizhong Dafa practitioners. Those arrested included Mr. Yang Guangwu, Ms. Feng Kelan, Ms. Yang Zhaofang, Ms. Yang Zhaoying, Ms. Shen Wenling, Ms. Pei Zhihua, Ms. Zhou Yingzhun, Mr. Yang Jiangwei, Ms. Li Xiaoming, Mr. Fan Dezhen, Ms. Yang Xiaoxue, Mr. Wang Yuanju, and Ms. Zhang Chongyue. These arrests by the Chinese Communist Party (CCP) authorities have caused the practitioners tremendous economic losses.
~ Accounts of Persecution ~
~ Shen Yun Performing Arts ~
~ Accounts of Persecution ~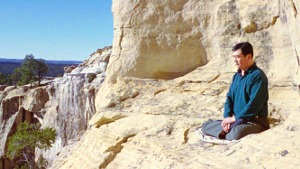 Master Li quietly watching the world from amidst the mountains after leaving New York following July 20th, 1999. (Published January 19, 2000)