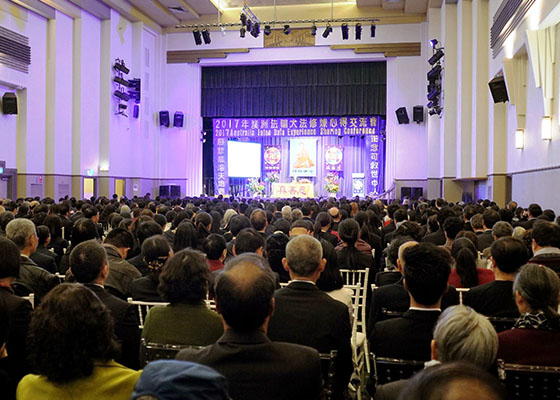 One practitioner who presented a paper at the conference shared that he had learned a lot from this year's Experience-Sharing Conference in New York. "I found lots of my attachments...I realized all of them were rooted in selfishness," he said. When he began to let go of the attachments, he felt energized, and a skin problem, which he felt was a manifestation of those attachments, cleared up.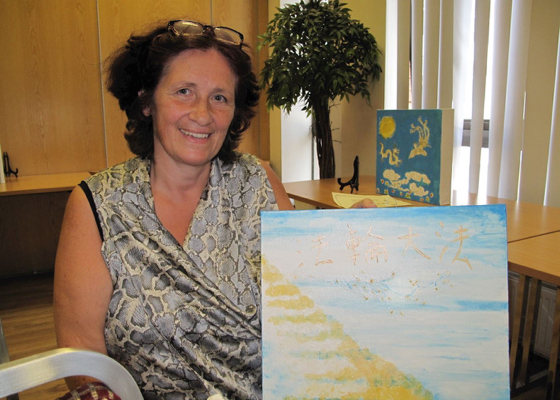 After decades of chronic pain resulting from a severe car accident, a Belgian woman had lost hope that she could ever be pain-free. A friendship between two young girls, a concerned and persistent acquaintance, and the transformative power of Falun Gong resolved her 30 years of chronic pain in just four short months.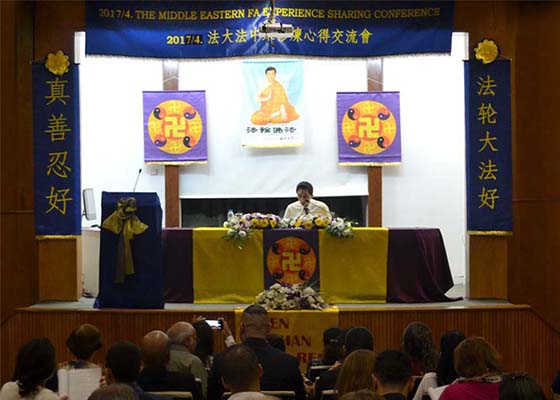 Practitioners from several Middle Eastern countries came together the last four days of August for the conference and other activities to raise public awareness about the practice and the persecution in China. "I noticed that everyone doing the exercises was smiling, and I felt the energy," said one young man, so he stopped and began to learn how to do the exercises himself. "I feel good now," he smiled afterward, "My stomach pain is gone."
Falun Gong practitioner Ms. Zhang Guihuan often helped people in need and is well liked. After her recent arrest, over 300 of her relatives, neighbors, and acquaintances signed a petition calling for her release.
A woman falls seriously ill and when no doctors or treatments were able to help, she thought of Falun Dafa and set up a surveillance camera to find the practitioner in her neighborhood.
When the practitioner refused to answer roll call and recite the detention center rules, the guards handcuffed her for an entire month, during which time she needed help just taking care of herself on a daily basis.
~ Accounts of Persecution ~
~ People in China Awaken to the Truth ~
~ Clarifying the Truth ~
~ Improving Oneself ~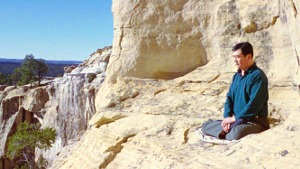 Master Li quietly watching the world from amidst the mountains after leaving New York following July 20th, 1999. (Published January 19, 2000)