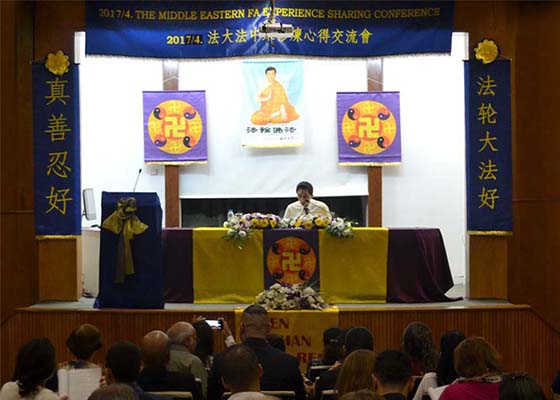 Practitioners from several Middle Eastern countries came together the last four days of August for the conference and other activities to raise public awareness about the practice and the persecution in China. "I noticed that everyone doing the exercises was smiling, and I felt the energy," said one young man, so he stopped and began to learn how to do the exercises himself. "I feel good now," he smiled afterward, "My stomach pain is gone."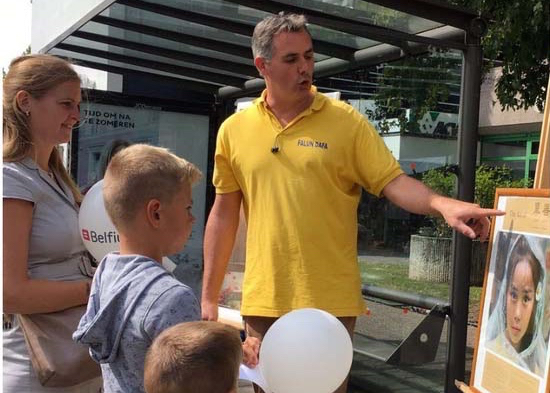 The Vredefeesten (Peace Festival) in Sint-Niklaas, Belgium has been celebrated annually since 1948. This year, Falun Gong practitioners had a booth in the children's section of the festival where kids had the opportunity to learn about human rights issues around the world. Many people who stopped at the booth expressed concern about the 18-year persecution of Falun Gong in China.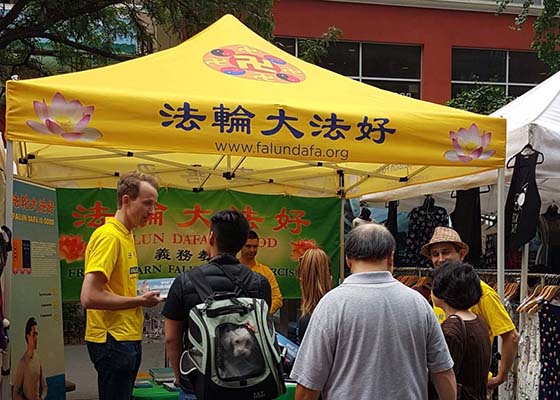 "This is amazing! I can feel a very strong energy here," said a visitor to the Falun Dafa Booth at the Brazilian Day celebration in Manhattan's Little Brazil. This was one of two street fairs that the New York City Falun Dafa group participated in over Labor Day weekend.
Senators received a letter from the Chinese Consulate threatening that passage of the resolution might "sabotage the friendship and sustainable development of relationship[s] between California and China."
A young American man asked, "My wife is Chinese. She said Falun Gong is banned in China. I'd like to know what the truth is."
The Falun Gong procession stood out in the parade, paying tribute to the annual flower festival with colorful costumes, resounding music, and a large golden "Fa boat" float.
~ Young Practitioners' Experiences ~
~ People in China Awaken to the Truth ~
~ Falun Dafa's Divine Power ~
~ Improving Oneself ~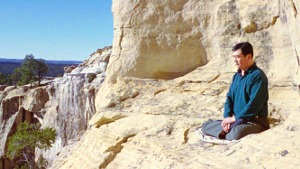 Master Li quietly watching the world from amidst the mountains after leaving New York following July 20th, 1999. (Published January 19, 2000)