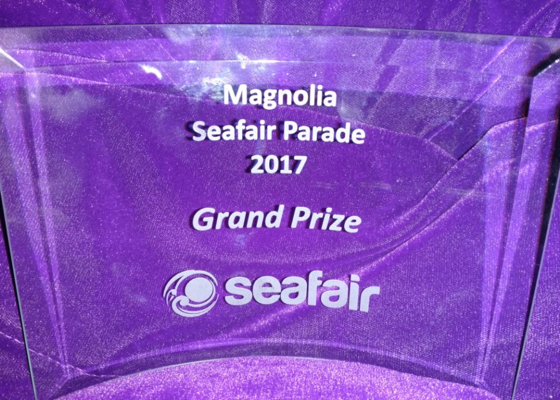 Falun Dafa practitioners took home the grand prize for their entry in this year's Magnolia Summerfest Seafair Parade. Over the course of the weekend, many people learned about Falun Dafa and the persecution in China. A Magnolia resident commented, "It's too bad that so many innocent people are suffering so much for their belief. I think the world needs to know this."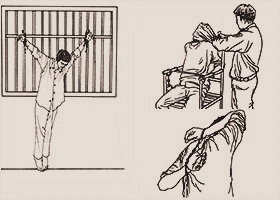 "My family and I have contacted different government agencies regarding the death of my father, but have not received any response. Police threatened us not to hire lawyers and not to be interviewed by the news media. But, based on what we have seen concerning my father and previously documented cases from the detention center, I think my father was a victim of extralegal violence." (Warning: some graphic photos)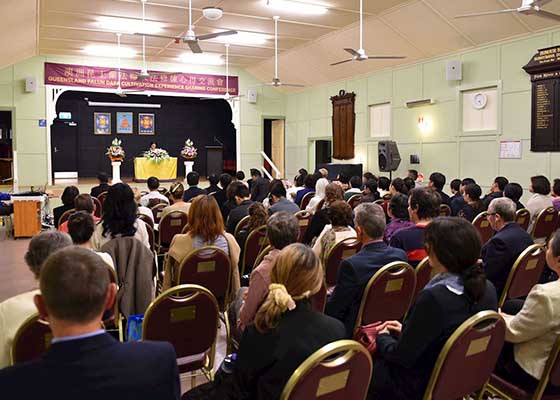 Thirteen speakers shared their stories of improving in cultivation, ranging from getting rid of laziness and staying diligent, to removing selfishness and the competitive nature, as well as treating practitioners and family with compassion. A 10-year-old shared how when she was one year old, her parents were arrested because of their belief in Falun Dafa, and how the family managed to escape to Australia. She told of how she forgave her classmate who stole from her and how she returned food that she didn't pay for.
The largest outdoor music festival in Europe provided a great opportunity to introduce Falun Gong to a wide audience. Some festival-goers learned the exercises during all three days of the event.
A woman who studied Chinese medicine and used qigong to treat others' diseases developed many illnesses herself. She couldn't understand why until she found Falun Dafa which changed her way of thinking.
Costly medical treatments did not work for an 85-year-old who gave up hope and was ready to die. Her daughter suggested she practice Falun Dafa and within a week her illnesses disappeared.
~ Parades & Other Community Events ~
~ Clarifying the Truth ~
~ Journeys of Cultivation ~
~ Improving Oneself ~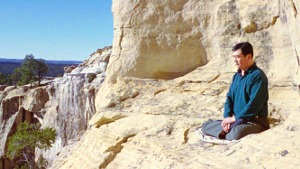 Master Li quietly watching the world from amidst the mountains after leaving New York following July 20th, 1999. (Published January 19, 2000)