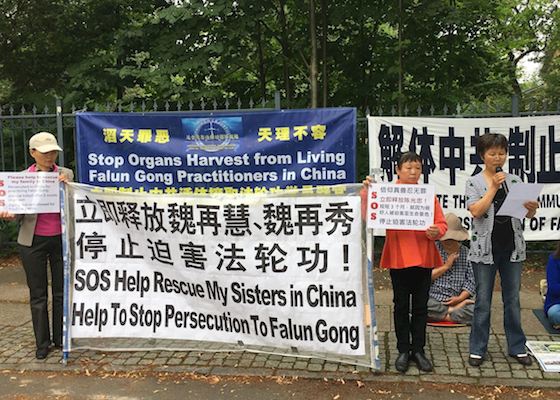 Ms. Wei Zaiqun and other Falun Gong practitioners in Denmark held a rally in front of the Chinese Embassy in Copenhagen on July 27, 2017. They were calling for the immediate release of her brother-in-law, Chen Guangzhong, imprisoned for his belief in Falun Gong and in critical condition due to torture. Sadly, the day after the rally, they learned that Mr. Chen passed away.
The Chinese Communist Party has persecuted Falun Gong for 18 long years. To mark this infamous anniversary, Falun Gong practitioners all over the world have been raising awareness with peaceful protest rallies, marches, and candlelight vigils. This article highlights events recently held in Lima, Riga, St. Petersburg, and on Batam Island, and the many courageous people who took action to help end the persecution as a result.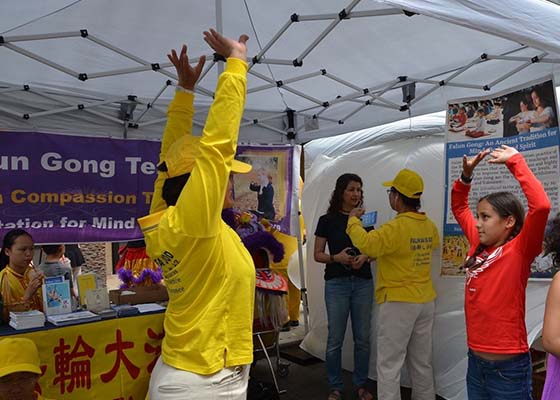 A Chinese student asked many questions about Falun Gong, such as why practitioners try to convince people to quit the communist party and what evidence is there that state-sanctioned forced organ harvesting is taking place in China. By the time he left, he was convinced and was willing to quit the communist youth league. Another visitor commented, "One of my relatives in China practices Falun Gong. He is a college professor. It seems that many highly educated people practice Falun Gong."
Photos from events across Europe that marked the 18th year of the ongoing persecution of Falun Gong in China.
Worldwide activities offer people an introduction to the ancient meditation of Falun Gong and raise awareness about the persecution of the practice in China.
Hundreds of Falun Gong practitioners from throughout the country gathered in Wellington for a series of events to usher in the 19th year of peaceful activities against the ongoing persecution in China.
~ Experience Sharing Conferences ~
~ July 20 Events ~
~ Falun Dafa's Divine Power ~
~ Accounts of Persecution ~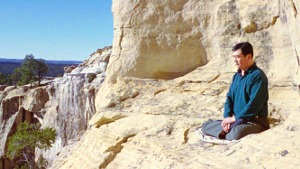 Master Li quietly watching the world from amidst the mountains after leaving New York following July 20th, 1999. (Published January 19, 2000)