The Chinese Communist Party has persecuted Falun Gong for 18 long years. To mark this infamous anniversary, Falun Gong practitioners all over the world have been raising awareness with peaceful protest rallies, marches, and candlelight vigils. This article highlights events recently held in Lima, Riga, St. Petersburg, and on Batam Island, and the many courageous people who took action to help end the persecution as a result.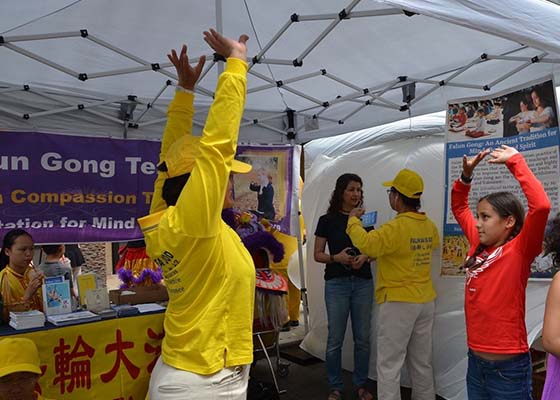 A Chinese student asked many questions about Falun Gong, such as why practitioners try to convince people to quit the communist party and what evidence is there that state-sanctioned forced organ harvesting is taking place in China. By the time he left, he was convinced and was willing to quit the communist youth league. Another visitor commented, "One of my relatives in China practices Falun Gong. He is a college professor. It seems that many highly educated people practice Falun Gong."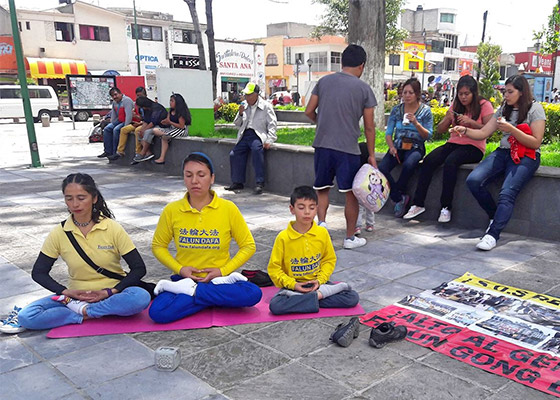 On the 18th anniversary of the beginning of the persecution of Falun Gong in China, practitioners across Mexico held events on July 20 to tell the public about how their counterparts in China continue to be mistreated for their faith. The events took place at the Chinese Embassy and consulates, universities, community centers, and public squares. One person who stopped to talk to practitioners said, "The persecution in China is harming the entire world."
Local Chinese people in Argentina, as in so much of the world, are still under the sway of communist China's propaganda machine, which for the last eighteen years has worked around the clock to defame and turn public opinion against Falun Gong.
"Please help Falun Gong practitioners, because your efforts will make a difference. And everyone in New Zealand needs to know about this important issue," said lawyer Kerry Gore to the crowd at a Falun Gong rally.
Practitioners the world over strive to let as many people as possible learn the truth about their peaceful practice and to end the persecution in China.
~ Parades & Other Community Events ~
~ Accounts of Persecution ~
~ Beginning Cultivation ~
~ Experience Sharing Conferences ~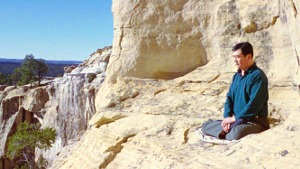 Master Li quietly watching the world from amidst the mountains after leaving New York following July 20th, 1999. (Published January 19, 2000)