Six Cities in Bulgaria: Raising Awareness About Falun Gong and the Persecution
July 30, 2017 | By a Falun Gong practitioner
(Minghui.org) Falun Gong practitioners in Bulgaria protested the Chinese Communist Party's (CCP) 18-year-long persecution on July 20, 2017, in front of the Chinese Embassy. Their banners read, "Stop live organ harvesting" and "Bring the culprit Jiang Zemin to justice."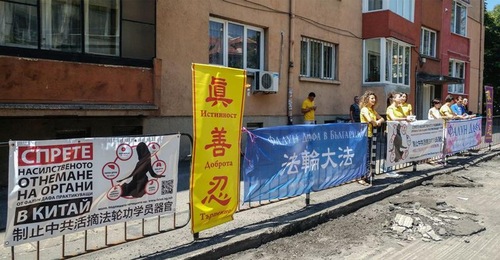 Falun Gong practitioners in front of Chinese Embassy protest the CCP persecution.
Falun Gong poster in downtown Plovdiv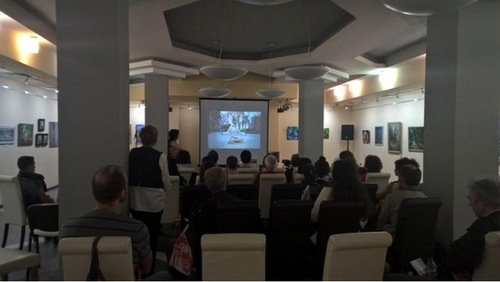 Showing a Falun Gong video in Varna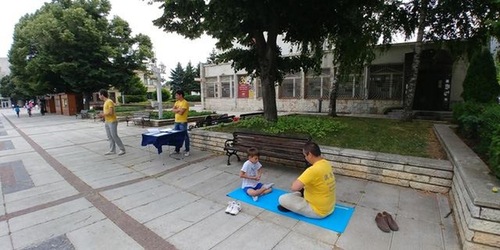 A child learns Falun Gong.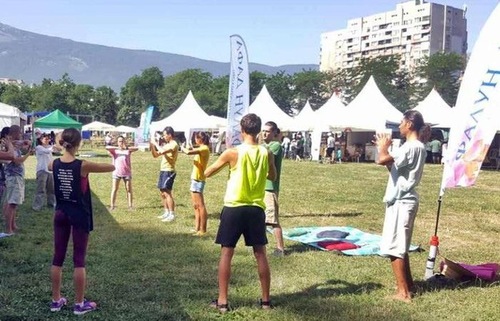 Demonstrating the Falun Gong exercises in Sofia
Young people in Peshtera learn Falun Gong.
The event drew the attention of passersby and local residents. The practitioners showed the documentary film Hard to Believe, which documents the CCP's state-sanctioned live organ harvesting from Falun Gong practitioners for profit.
Two practitioners interviewed by the Bulgarian National Radio Station on July 26 explained the benefits of practicing Falun Gong.
Practitioners held similar events in Plovdiv, Stara Zagora, and Bourgas. A public TV station in Plovdiv and a TV station in Stara Zagora showed the film Hard to Believe.
They demonstrated the exercises at a vegetarian festival in Varna in June and were interviewed by a national radio station. They also went to Kavarna in July. More than 100 people learned the Falun Gong exercises at a sports health festival in Sofia.