Recent Falun Gong Events in Crimea, Australia, and Norway
July 31, 2017 | By Falun Gong practitioners
(Minghui.org) Numerous worldwide events on or around July 20 commemorated the 18th anniversary of the peaceful resistance against the persecution of Falun Gong in China. However, Falun Gong practitioners' efforts have not stopped there, as they continue to raise awareness about the peaceful meditation to help stop the persecution. The following photos come from some recent events in Crimea, Australia, and Norway.
Crimea
Practitioners toured in several Crimean cities, demonstrating the exercises and passing out flyers. Many people were interested in learning the practice. Several local government officials, including the mayor of Simeiz, attended the events. They thanked practitioners for bringing Chinese culture to their towns, and welcomed them to hold more events.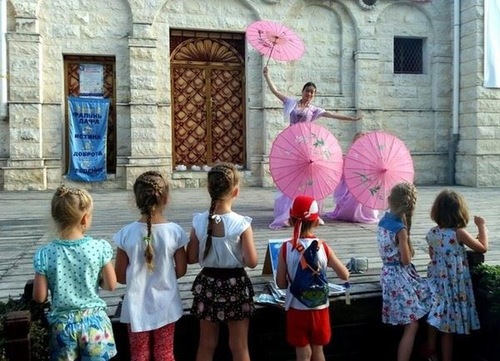 Performing traditional Chinese dance in Yevpatoria.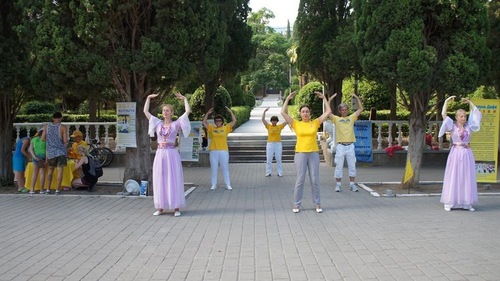 Demonstrating the exercises in Simeiz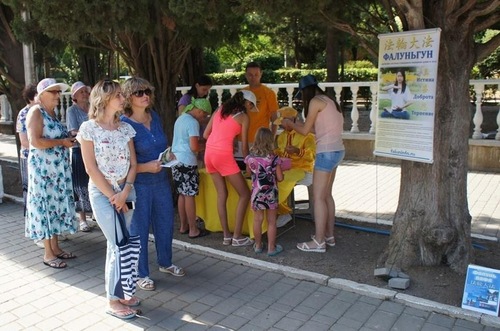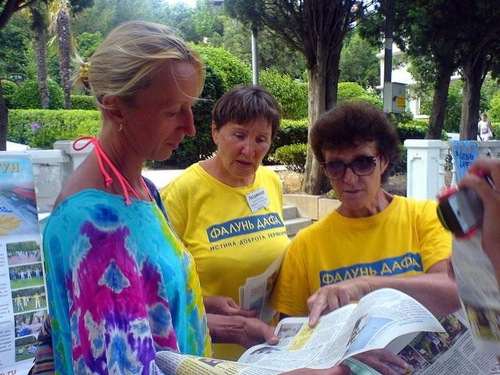 Collecting signatures and passing out flyers in Simeiz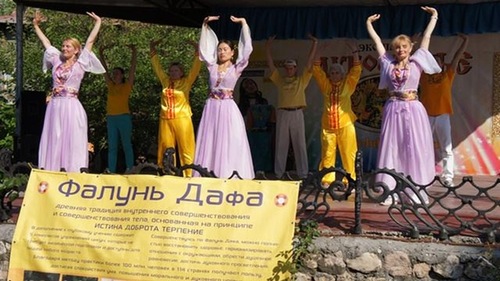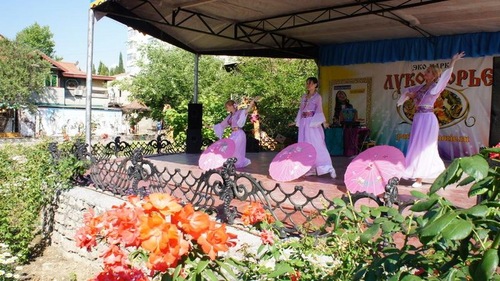 Performing in the Ocean park in Sevastopol
Australia
Practitioners from South Australia held activities in Hindmarsh Square in Adelaide, the capital of the state, calling for help to end the persecution, especially the state-sanctioned organ harvesting atrocities in China.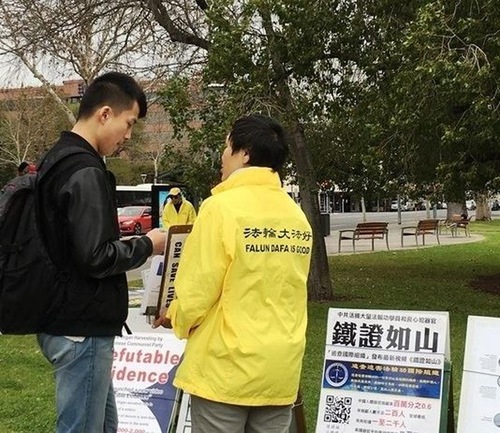 A young man from China talked to practitioners for a long time. He finally decided to take a stance against the vicious persecution by declaring his withdrawal from the communist party.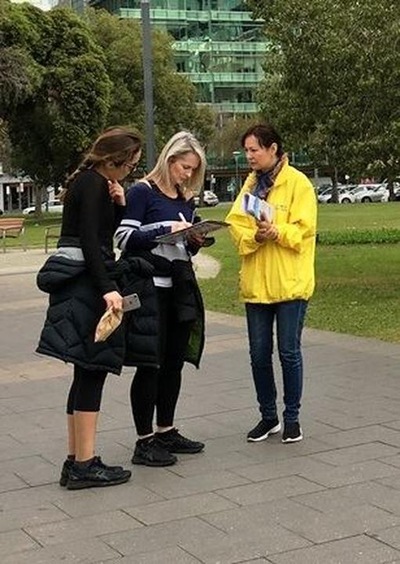 A mother and daughter signed the petition, and praised practitioners for bringing the information to the public. "We never heard about this. I will tell more people," the mother said.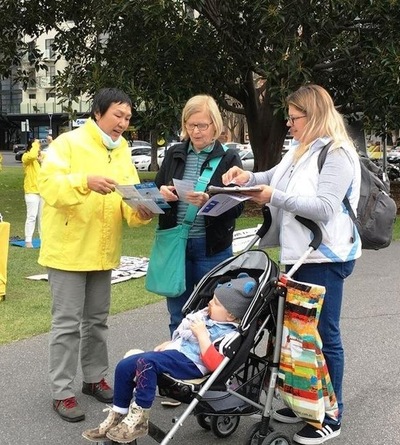 Brigitta Kiss and her mother, who emigrated from Hungary 20 years ago, know about the crimes that the Communist Party has committed. "It is heartbreaking to hear that the Party is still persecuting people. We should let more people know about this. The Australian government should take more action to stop it," Brigitta said.
Norway
Practitioners in Oslo have held events at a famous local tourist spot, Vigelang Park, every Sunday this July.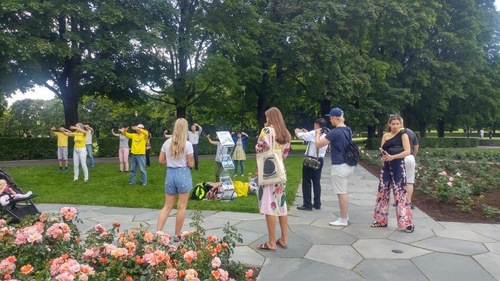 People stop to learn about the practice.
A local journalist takes photos of the group exercises. He interviewed practitioners afterwards.
Related articles in Chinese:
http://www.minghui.org/mh/articles/2017/7/30/南澳民众-希望更多人了解这一切(图)-351863.htmlhttp://www.minghui.org/mh/articles/2017/7/28/在挪威雕塑公园集体炼功(图)-351766.html