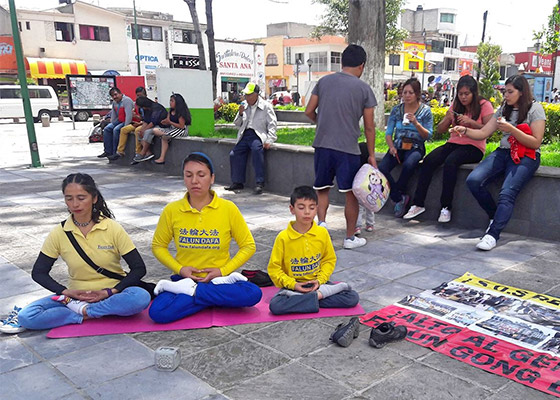 On the 18th anniversary of the beginning of the persecution of Falun Gong in China, practitioners across Mexico held events on July 20 to tell the public about how their counterparts in China continue to be mistreated for their faith. The events took place at the Chinese Embassy and consulates, universities, community centers, and public squares. One person who stopped to talk to practitioners said, "The persecution in China is harming the entire world."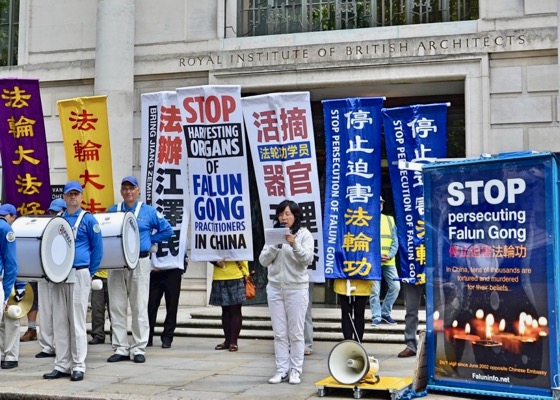 Falun Gong practitioners rallied in front of the Chinese Embassy in London on the morning of July 23, 2017, to commemorate 18 years of resisting the persecution of their faith, and to protest the ongoing suffering. Several Members of Parliament sent letters of support to the rally, voicing their condemnation of the persecution and forced organ harvesting atrocities in China.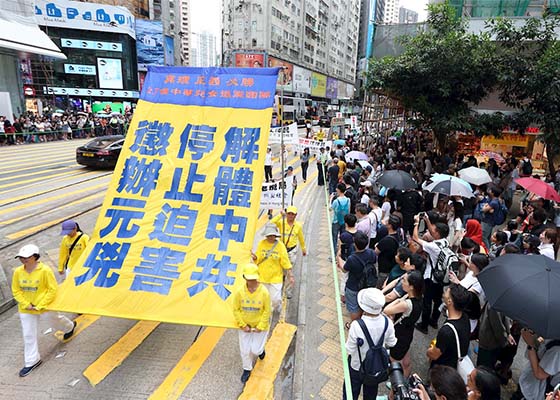 More than 1,000 practitioners and supporters in Hong Kong persisted in holding a rally and parade despite the threat of a tropical storm. Police officers were amazed that, just when the march was to begin, the storm warning was downgraded. Several political leaders and legislators in Hong Kong, as well as democracy activists in mainland China, gave speeches in support of the practitioners' peaceful resistance and condemned the persecution.
Candlelight vigils and exercise demonstrations in Sydney, Brisbane, and Melbourne marked the 18th year of the persecution in China.
Practitioners in the Los Angeles area and Seattle held events to bring awareness of the 18-year-long persecution of Falun Gong. The activities featured speakers, petition drives, exercise demonstrations, and personal stories of practitioners who were affected by the persecution.
His addiction started in primary school and progressed until it was out of control. He thanked Falun Dafa, which was introduced to him by his grandmother, for his turnaround and achievements.
~ July 20 Events ~
~ Accounts of Persecution ~
~ Falun Dafa's Divine Power ~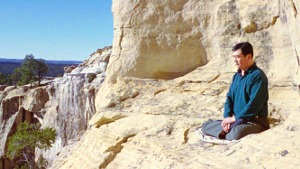 Master Li quietly watching the world from amidst the mountains after leaving New York following July 20th, 1999. (Published January 19, 2000)