Over 2,000 Falun Dafa practitioners participated in a march in Flushing, New York to mark the 18th anniversary of a peaceful appeal made by practitioners in Beijing in the months leading up to the persecution. Led by the Tian Guo Marching Band, the practitioners' banners, float, exercise demonstration, and performances attracted thousands of spectators and helped to raise awareness of the ongoing persecution of Falun Dafa in China.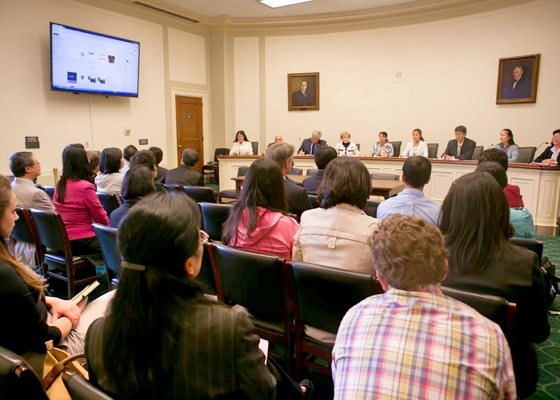 A forum in Washington on the historic April 15, 1999 peaceful protest by Falun Gong practitioners brought home the devastation of the 18-year brutal persecution that followed. From a 14-year-old who never knew her father, to victims of torture and forced labor, Falun Gong practitioners shared their stories of heartbreak and courage. One attendee remarked, "Hearing it from someone who has personally experienced it makes it all the more real."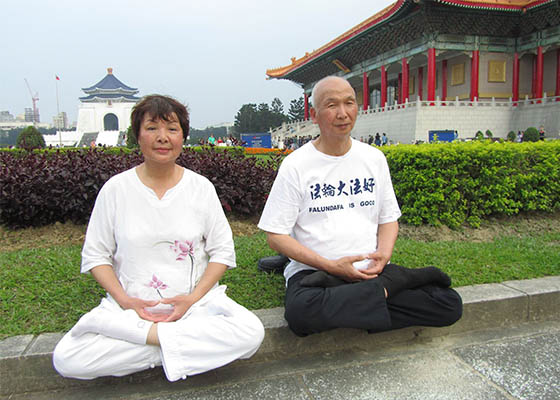 When a businessman with a chronic health problem went to a specialist, he was told that there was nothing wrong and to see a psychiatrist instead. Mortified, he stopped going to doctors and tried all sorts of alternatives. But it wasn't until he started practicing Falun Gong at the recommendation of a friend that his trips to the emergency room became a thing of the past.
Activities included a rally outside the Chinese Embassy in London and other events held in Spain, New Zealand, and Malaysia.
A college student who had atheist beliefs experienced serious vision problems and was led to practice Falun Dafa. She experienced remarkable results.
After twelve people suddenly show up to try a practitioner for her belief in Falun Dafa, the practitioner stands up for her right to practice her faith. With no evidence and her refusal to cooperate, the people left after 10 minutes.
~ Brainwashing ~
~ Accounts of Persecution ~
~ Journeys of Cultivation ~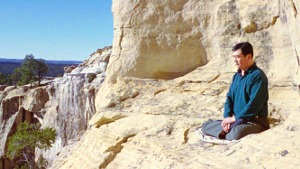 Master Li quietly watching the world from amidst the mountains after leaving New York following July 20th, 1999. (Published January 19, 2000)