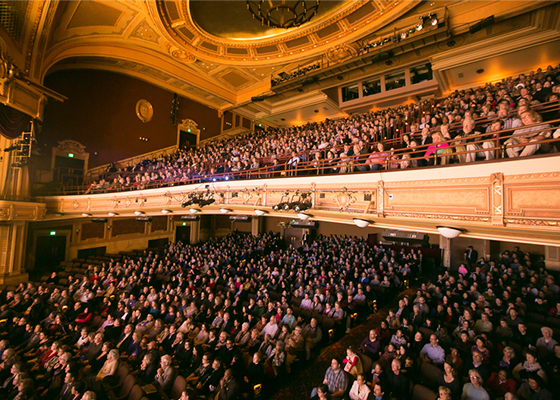 Shen Yun received an outpouring of commendations from audience members from many professions. "I've never seen anything so beautiful in my life," "I think that [the divine] was really well shown. It was well captured," "It's the most inspiring show I have seen. They are the best in the world," were some of the comments. More shows and seats were added to some of the venues to meet the demand.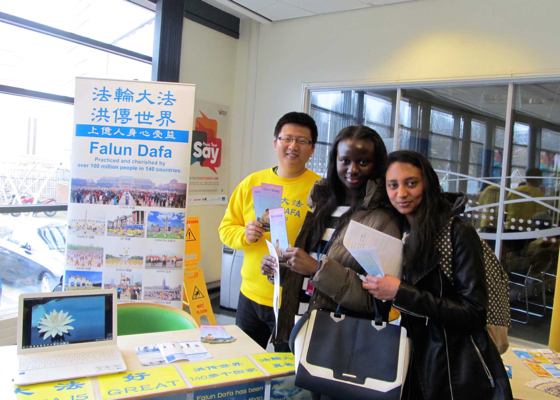 Visitors to Birmingham Metropolitan College's Diversity Week were pleased to learn about Falun Dafa, a traditional spiritual discipline from China. The annual event provided an opportunity for many to hear about Dafa for the first time.
For over ten years, Mr. Zhao Hongli's elderly parents have sought justice for their son, imprisoned for his belief in Falun Gong. "As long as my son is detained, I will continue to seek justice for him," declared his mother. With the same spirit of hope, Mr. Zhao wrote in a letter, "No matter how they torture me, I will never give up the practice. I have just one thought in my mind: 'perseverance.'"
A practitioner sentenced and tortured for her faith seeks to defend her constitutional right to practice and share information about Falun Gong. Because of the abuse she's suffered, she is in poor health but has been refused medical parole.
"After I took up Falun Dafa, I apologized to my mother-in-law for my behavior in the past and promised her that I would treat her with compassion. My husband stopped being mean to his mother and no longer argued back."
A practitioner uses the Falun Dafa principles to guide her behavior when dealing with her difficult mother-in-law. As a teacher, she always does the assignments asked of her and politely refuses when offered gifts. She is highly respected by her students and fellow teachers.
~ Accounts of Persecution ~
~ Podcasts ~
~ Improving Oneself ~
~ Falun Dafa in the Media ~
~ People in China Awaken to the Truth ~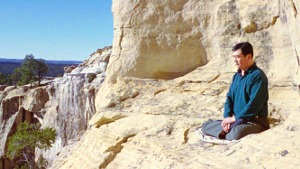 Master Li quietly watching the world from amidst the mountains after leaving New York following July 20th, 1999. (Published January 19, 2000)