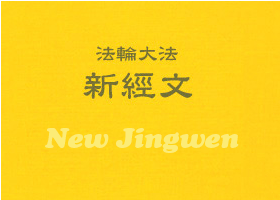 My greetings to the Dafa disciples attending the European Fa Conference in Paris! Dafa disciples are the hope of humankind—the one and only hope. It is our mission to save lives, and a tremendous responsibility. Only by cultivating yourselves well can you do well what Dafa disciples must do. Fa conferences are good opportunities for you to inspire one another and improve together. I hope all of you will benefit from it and will cultivate yourselves... (two translations)
My greetings to the Dafa disciples attending the European Fa Conference in Paris! Dafa disciples are the hope of humankind—the one and only hope. It is our mission to save lives, and a tremendous responsibility. Only by cultivating yourselves well can you do well what Dafa disciples must do. Fa conferences are good opportunities for you to inspire one another and improve together. I hope all of you will benefit from it and will cultivate... (Translation by Team Yellow)
Dafa disciples attending the European Fa Conference in Paris: Greetings, everyone! Dafa disciples are the hope for humankind, and you are the only hope. Saving all beings is our mission, and the responsibility is tremendous. Only by cultivating yourselves well will you be able to do well the things that Dafa disciples must do. The Fa Conference is a good opportunity for you to spur each other on and improve. I hope you will all benefit... (Translation by Team Blue)
Various display boards introduced the peaceful spiritual practice, the persecution it faces, and the continuation to this day of state-sanctioned organ harvesting from prisoners of conscience in China, most of whom practice Falun Gong.
The Falun Dafa group prepared many activities for children and their parents. They could learn the Falun Gong exercises, learn how to fold origami lotus flowers, and learn how to draw the Chinese characters of Zhen, Shan, Ren.
In Norway's beautiful beach city of Arendal, attendees of the annual Arendalsuka festival learned about the peaceful spiritual practice of Falun Gong and the persecution it faces in China.
~ Parades & Other Community Events ~
~ Accounts of Persecution ~
~ Improving Oneself ~
~ People in China Awaken to the Truth ~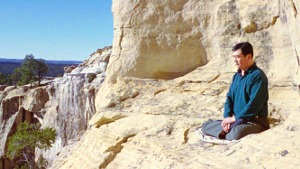 Master Li quietly watching the world from amidst the mountains after leaving New York following July 20th, 1999. (Published January 19, 2000)