2,941 Falun Gong Practitioners Reported Arrested and Harassed in July and August 2021
(Minghui.org) In the past two months, July and August 2021, 884 innocent people in China were reported arrested and 2,057 were reported harassed for practicing Falun Gong, a spiritual discipline that has been persecuted by the Chinese communist regime since 1999.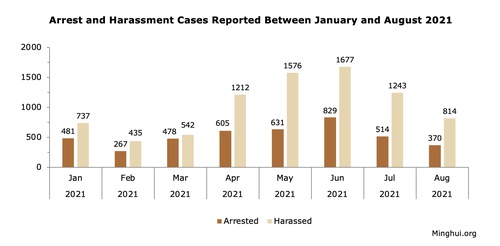 So far in 2021, 4,175 arrests have been reported, including 731 arrests that took place in 2020. 2,956 arrests occurred in the first half of 2021, 300 in July, and 157 in August. 
Of the 8,236 confirmed incidents of harassment reported this year, 7 took place in 2016; 1,189 in 2020; 6,103 in the first half of 2021; 609 in July; and 290 in August.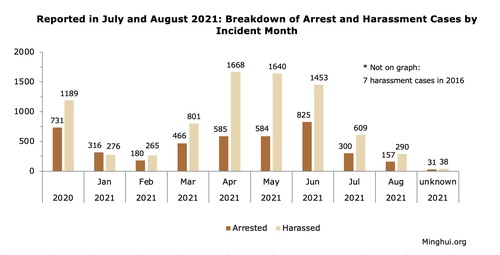 For the 2,941 cases (884+2,057) newly confirmed in July and August, the practitioners hailed from 30 provinces and municipalities. The provinces of Hebei (553), Shandong (548) and Sichuan (301) topped the list. Jilin (226), Liaoning (204), Shanxi (147), Heilongjiang (143), and Hubei (113) ranked 4th to 8th with over 100 cases. Seventeen other regions registered double-digit cases and five provinces had single-digit cases. The location of one case of harassment is unknown. 
Among the targeted practitioners, 427 had their homes ransacked, 466 remain in custody, and 17 have been forced to live away from home to avoid further persecution.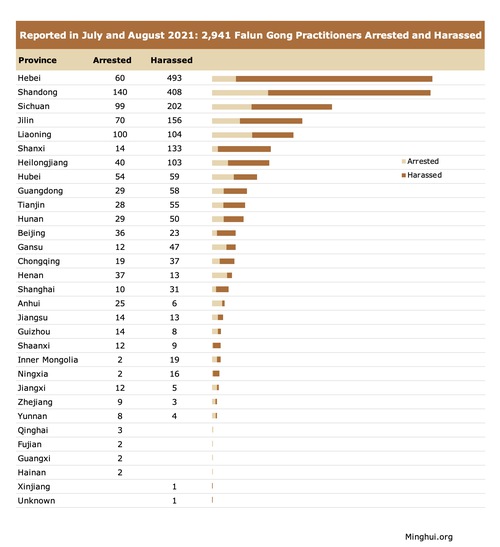 A total of 229 practitioners were over 65, with 6 in their 90s. In particular, a 98-year-old Jilin City, Jilin Province, resident was arrested for talking to people about Falun Gong and held in a metal cage for hours at the police station.
Below is a sample of the arrests and cases of harassment that occurred in July and August 2021.
Police Violence
Restaurant Employees Arrested and Interrogated
Mr. Chen Xinye of Shenyang City, Liaoning Province, went to the restaurant where his wife Ms. Chen Lihui worked at around 8:20 p.m. on July 22, to take her home. When he arrived, nearly 30 plainclothes officers stormed in and forced the customers to leave. When Mr. Liu Xianyong, a customer who also practices Falun Gong, tried to resist, the police pushed him to the ground and handcuffed him. 
The police handcuffed Mr. Liu, Mr. Chen, Ms. Chen, and the 11 other restaurant employees and forced them to half squat while the police searched the restaurant. Some employees complained, "I'd rather kneel down. I can't bear this position anymore!"
Not finding things related to Falun Gong, the police dismantled all the surveillance cameras in the restaurant. At around 10 p.m., they put black hoods on all 14 people, put them in the police van, and forced them to squat in the back. 
One of the arrested restaurant employees' family members tracked her cellphone location and saw that they were taken to a hotel in Faku County. After one night of interrogation, the restaurant employees were released the next day. Ms. Chen was released on August 21 after one month of detention, while her husband and Mr. Liu remain in custody.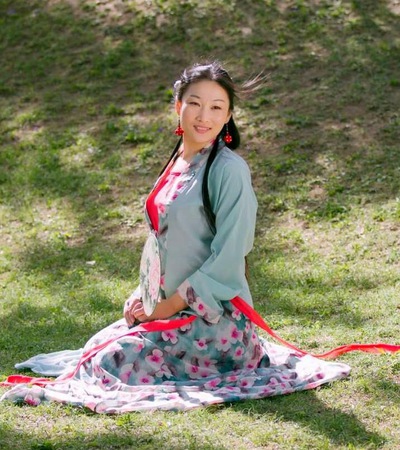 Ms. Chen Lihui
More Cases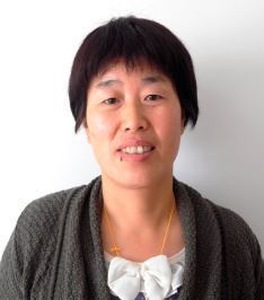 Ms. Gong Ruiping
Ms. Gong Ruiping, a former elementary school teacher in Beijing who was fired from her job and incarcerated three times for over nine years, was arrested again on July 20, 2021. Her home was ransacked. She was handcuffed and shackled for talking to the guards about Falun Gong in the Shunyi District Detention Center. The guards also force-fed her when she held a hunger strike to protest her treatment.
Ms. Li Lihong, a middle school teacher in Ningxiang City, Hunan Province, was arrested on July 23, 2021, for talking to people about Falun Gong. She was taken to the Ningxiang City Lockup the next day. Zhang Jie, the head of Baimaqiao Police Station, pointed at Ms. Li and said, "I'm going to shoot and kill you." During Ms. Li's seven-day detention, the guards didn't let her drink water and restricted her use of the restroom. She was handcuffed most of the time.
Ms. Wang Shuqin of Handan City, Hebei Province, was beaten by a plainclothes officer on August 15, 2021, for talking to him about Falun Gong. She suffered two broken ribs and was taken to the hospital.
Ms. Yang Xiaozhi of Fushun City, Liaoning Province, was arrested on March 10, 2021, for distributing Falun Gong materials. After she was shocked with electric batons, she developed high blood pressure and was released on bail on March 15. The police then phoned her to harass her and ordered her to report to the police station. Ms. Yang suffered a stroke after another harassing phone call on July 12 and required emergency treatment.
Repeated Persecution
Arrested Again after Being Incarcerated for Over a Decade
Ms. Liu Huarong, 68, of Shenyang City, Liaoning Province, was arrested in mid-June 2021 and is now being held in the Shenyang City Detention Center.
This is the eighth time that the former librarian has been arrested for her faith in Falun Gong. She was previously incarcerated several times in several forced labor camps, brainwashing centers, and prison for a total of 12 years.
While serving time in Masanjia Forced Labor Camp, she was handcuffed and locked in a storage room without light or ventilation for several days. Male guards sometimes dragged her out of her cell into a corridor and beat her.
Similar to Ms. Liu, Mr. Zhang Junquan, a 53-year-old Weinan City, Shaanxi Province resident, has been arrested several times previously and sentenced twice for a total of 15 years for practicing Falun Gong before he was arrested again in March 2021. 
After Two Labor Camp Terms and a Prison Term, Woman with 90-degree Hunchback Arrested Again
Officers from the Qianfoshan Police Station in Jinan City, Shandong Province broke into the home of Ms. Jiang Xinying early on July 22, 2021. They arrested her and confiscated two bags of personal items. She was taken to a detention center and has been held there ever since.
The police told Ms. Jiang's family that she was recorded by a surveillance camera talking to people about Falun Gong. Her 90-degree hunchback due to previous persecution enabled the police to quickly identify her.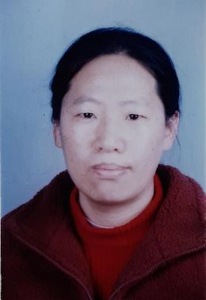 Ms. Jiang Xinying
Prior to her recent arrest, the police and residential committee staff members had harassed Ms. Jiang for several months and attempted to force her to give up Falun Gong before the Chinese Communist Party's centennial anniversary in early July 2021. She refused to betray her belief.
Ms. Jiang, 65, used to work at Jinan Gas Appliances before she retired. Because she refused to renounce Falun Gong despite the persecution, she was arrested several times and given two labor camp terms for a total of 3.5 years between 2004 and 2007. She missed many of her daughter's milestones because she was in and out of detention. In particular, she was in detention when her daughter went to college and was in custody again when her daughter had a baby. 
During Ms. Jiang's second forced labor term in 2007, she was tortured again. She also contracted lung tuberculosis, lymphatic tuberculosis, and spinal tuberculosis. She had holes (the biggest one being 7cm in diameter) in her lungs, and she suffered necrosis of several of her vertebrae. 
The skin on her back turned black, and on either side of the lumbar vertebra were tuberculosis masses of over ten centimeters. Her gums were also affected and smelled bad.
Her third and the fourth vertebrae were largely eroded by mycobacterium tuberculosis, and the dead vertebrae pressed against nerves, causing unbearable pain when she moved her legs.
Doctors said Ms. Jiang would become paralyzed if she didn't have an operation, but she was too weak to undergo surgery at the time. They had to control the spread of tuberculosis first.
She had an operation three weeks later, which lasted over nine hours. Doctors had to remove the tuberculosis lesion and the dead vertebrae and stabilize her spine with two steel plates fixed by four screws. She was left with three long incisions on her back, suffered post-surgical pain, and itched all over. The procedure cost her family over 100,000 yuan, putting them under enormous financial pressure.
Ms. Jiang was never able to straighten her back despite the surgery. Over time, her hunchback became more and more severe. 
Life in Danger
Zhejiang Resident in Serious Condition after Going on Hunger Strike To Protest Arbitrary Detention
Mr. Li Qiguo, a native of Wuxue City, Hubei Province, in his 60s, was arrested on March 18, 2021, while working at a construction site in Wenzhou City, Zhejiang Province. He started a hunger strike after being taken to the Ouhai Detention Center.
When his lawyer recently visited him, Mr. Li was emaciated and disfigured. He has been taken to the hospital. 
Mr. Li Qiguo in a previous detention
Two Shanghai Residents Arrested While Caring for an Incapacitated Woman
Ms. Wu Xiaojie, who has been bedridden since 2019, is now in a dire situation after two of her caregivers were arrested for practicing Falun Gong. Ms. Wu, who practices Falun Gong herself, is also being constantly harassed by the police.
Ms. Wu became bedridden after a car accident years ago. She felt so hopeless that she often thought about committing suicide. Her life changed after she began to practice Falun Gong in 2012. She soon recovered and was able to live a normal life. In 2019, however, her husband passed away and his family demanded that she sell their house and give them a share of his estate. She was traumatized by the experience and lost her ability to take care of herself.
With her son still at college, the bedridden Ms. Wu, who couldn't walk or even move her neck, relied on other practitioners for food. Sometimes she only ate once every three days. 
Despite her situation, the local residential committee and officers from the Ganquan Police Station collected a sample of her blood in April 2021. Two months later, they confiscated all her Falun Gong books and left her door unlocked so that they could come in at anytime.
Two local practitioners, Ms. Wu Yuqin (no relation to Ms. Wu Xiaojie) and Ms. Wang Yanyu, volunteered to care for Ms. Wu. When they went to visit her and help her clean her bedpan on June 28, 2021, someone knocked on the door, asking for Ms. Wu Xiaojie's signature on a package.
Ms. Wu had never ordered a package, but her guests opened the door. Nearly ten officers forced their way in. Without a search warrant, they took away all the Falun Gong books that the two visiting practitioners had given to Ms. Wu plus her music player to play the Falun Gong exercise music. Ms. Wu Yuqin and Ms. Wang were arrested and taken to the Putuo Detention Center.
After 11:30 p.m. that night, two officers returned to harass Ms. Wu Xiaojie and ordered her to sign the search warrant. She refused to comply.
Elderly Persecuted
Mother-in-law of Police Chief Held in Custody and Interrogated for a Day
Ms. Chen Yuanzhi, 80, from Wuhan City, Hubei Province, was arrested and held in custody for a day after she was reported by a man for talking to him about Falun Gong.
Ms. Chen talked to the man on her way to buy groceries on the morning of August 5, 2021. The man grabbed her hand and said, "Let's talk about it at the police station." He also took a picture of Ms. Chen.
When she resisted, two security personnel came to help, and the three of them dragged her to the nearby Zhonghualu Police Station.
Wang, the deputy chief of the station, and officer Yu took Ms. Chen to the interrogation room. One of them said, "We know that your son-in-law (Li Jie) is our chief, but he is out for a meeting today. Today we will straighten you out."
For an entire day, nearly ten officers took turns trying to pressure Ms. Chen to write a statement to renounce Falun Gong. She refused to comply.
At around 4 p.m., Wang and Yu ordered four officers to restrain Ms. Chen. Then they handcuffed her and forced her to fingerprint a prepared document.
When Ms. Chen protested, Wang said to her, "Go ahead and sue me. I'm not afraid." The skin on her wrists was broken and bled.
At 9 p.m., the police called Ms. Chen's son and told him to come to the police station. They said that they were planning to take her to the local brainwashing center but that wasn't possible due to the pandemic. Her son was told to sign an unknown document. Ms. Chen returned home with her son at 10:30 p.m.
Prior to Ms. Chen's arrest, her son-in-law, police chief Li Jie, and his wife once ordered her to sign some forms to renounce Falun Gong. She refused to sign them and they threatened to disown her.
85-year-old Man Tried in Village Office, Forced to Sign Statement to Renounce Falun Gong
On August 20, 2021, Mr. Zhang Wanxin, 85, of Zhangzhuanghu Village, Tangshan City, Hebei Province, was taken to the village office, where the Luannan County Court judge announced that he would be tried for practicing Falun Gong.
The officials told Mr. Zhang that they were just going through the formality. They said that if he just signed a document to renounce Falun Gong, they would leave him alone and he could practice Falun Gong at home. Deceived by the officials, Mr. Zhang signed the document.
At around 11 a.m., Mr. Zhang's daughter, who had not been informed of any "trial," went to the village office to look for him.
After realizing what was happening, she told officials that the trial was illegal and she asked for their names. None of them was willing to tell her. One of them replied that they were handling the case according to the law.
Mr. Zhang's daughter disagreed and criticized the officials for trying her elderly father in secret.
One person then identified himself as Mr. Zhang's lawyer. Mr. Zhang's daughter said that they'd never hired a lawyer for him and asked for his name. He refused to answer.
Mr. Zhang was previously arrested in April and August 2019 after being reported for talking to people about the persecution of Falun Gong at a farmer's market. Since then, the authorities often harassed him at home and pressured him to sign statements to renounce Falun Gong, causing him and his family tremendous distress. 
Partially Paralyzed from Torture, 72-year-old Woman Harassed
Since March 2021, Ms. Wu Guifang, 72, of Zhoukou City, Henan Province, has been harassed many times and arrested by the neighborhood committee. The harassment caused Ms. Wu's heart disease to relapse and she was hospitalized for half a month; her youngest son, who had just been discharged from the hospital, was rushed to the hospital again and admitted to the ICU after hearing that Ms. Wu was harassed.
This is not the first time that Ms. Wu has been targeted for her faith. She had previously been arrested nine times and tortured. The torture left her paralyzed for more than half a year; her arm was permanently paralyzed.
More Cases
Ms. Cai Xiufang, 98, of Jilin City, Jilin Province, was arrested on May 14, 2021, for talking to people about Falun Gong. She was held in a metal cage in the police station. The police snatched her keys and ransacked her residence. She was released on bail around 8 p.m. that same day.
Also in Jilin City, officers broke into 86-year-old Mr. He Wenhui's home and asked if this retired college professor still practiced Falun Gong. They confiscated Mr. He's Falun Gong books, a photo of Falun Gong's founder, and Falun Gong materials. The police didn't arrest Mr. He due to his age, but they arrested Mr. Wu Dexiu, a local practitioner who was hired by Mr. He to take care of him.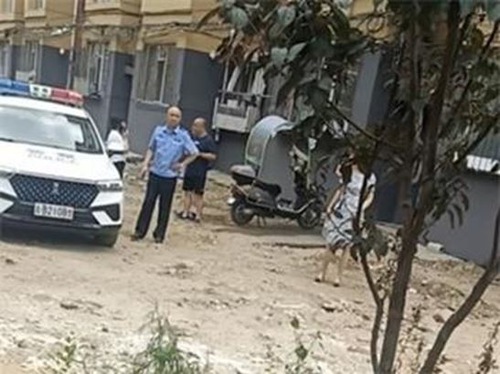 Police car outside of Mr. He's home during the raid
Family Affected
Shandong Woman Arrested after Son's Engagement Party, Wedding Postponed
Ms. Ma Qin and her husband returned home at around 7 p.m. on March 28, 2021, after their son's engagement party. As soon as she stepped out of the car, a police officer pushed her down and held her in a chokehold. Her glasses were broken and her face was injured after striking the ground. 
The police spent the next eight hours ransacking Ms. Ma's home without a search or arrest warrant. They later issued a search warrant after the fact. 
Ms. Ma, 52, of Pingdu City, Shandong Province, was taken to the Taishanlu Police Station in the middle of the night and put on criminal detention the next day. 
While Ms. Ma was still in the police station, her son went there to ask the officers to return his private company's seal. The police tried to push him out of the lobby and one officer shouted at him, "I'm the law!" When Ms. Ma's son resisted, the police grabbed his collar and pushed him into a solitary confinement cell. 
Ms. Ma happened to witness this when she went to the lobby to use the restroom. Worried about the safety of her family, she had nightmares every night after that and often shouted "Don't arrest my son!"
Learning about their son's arrest, Ms. Ma's husband called the mayor's hotline. Although the police agreed to release his son, they forced the younger man to report to the police station every day for the next few days. 
Ms. Ma was transferred to the Chengyang Detention Center on April 26. She was summoned by both the police and the procuratorate.
When her family went to the Pingdu City Procuratorate two days later to submit her Power of Attorney, the receptionist refused to tell them which prosecutor was in charge of her case, saying that her family didn't have the right to know. 
After 14 days at the Chengyang Detention Center, Ms. Ma was transferred to the Qingdao City No. 2 Detention Center, where she remains to this day. 
When her lawyer visited her in the detention center on June 22, 2021, Ms. Ma said that her memory had significantly declined over the past few months and she could barely remember anything.
Ms. Ma's husband also frequented the police station, trying to secure her release. The police revealed that they had put Ms. Ma on the wanted list after she escaped from custody 11 years before. They said it wasn't possible for her to have escaped while wearing handcuffs and shackles and they are now trying to find out who let her go. 
The police admitted that they don't have any evidence that Ms. Ma has violated the law, but they are looking into her case while holding her in custody. They implied that Ms. Ma's husband and son should feel grateful, as they could have been arrested and detained themselves for their possible involvement in Ms. Ma's case. 
Officer Li Chunmin told Ms. Ma's husband that the order to arrest her came from the authorities in Qingdao City, who had instructed them to clear up all unresolved cases.
Ms. Ma's husband also learned that the police had been monitoring their daily activities and phone calls for a long time before arresting her. Even drones had been used to monitor them.
Ms. Ma's son was scheduled to get married in May. He has decided to postpone his wedding due to his mother's detention.
Parents and Daughter Detained for Practicing Falun Gong
While Ms. Li Shuang is still detained in Beijing following her arrest two years ago, her parents in Hebei Province were arrested on June 16, 2021, for their shared faith in Falun Gong.
Ms. Li, a 30-year-old native of Laishui County, Hebei Province, worked for an electronic products company in Beijing. She was arrested on a bus on August 11, 2019, after the police stopped it to arrest her. She has been held in the Xicheng District Detention Center in Beijing since then.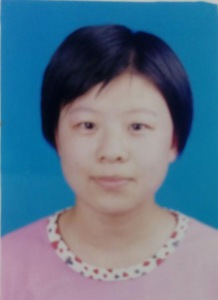 Ms. Li Shuang
The Xicheng District Procuratorate charged Ms. Li with "utilizing a cult to undermine law enforcement," the standard pretext used by the authorities to charge Falun Gong practitioners. She is now awaiting a verdict after two hearings in the Xicheng District Court.
Ms. Li's parents still live in Laishui County, Hebei Province. Her mother, Ms. Song Shuhua, was arrested on the morning of June 16, 2021, after being reported for talking to people about Falun Gong in a market. The police ransacked her home at 11 a.m. and arrested her husband, Mr. Li Guolin. All of their Falun Gong books were confiscated.
The police first held the couple in the Laishui County Lockup and promised to release them in 15 days. When the couple's son went to the lockup to take them home on the morning of July 1, the police said they were busy celebrating the Chinese Communist Party's 100-year founding and told him to come back in the afternoon. 
The couple's son returned at 1:30 p.m. and was told that the police had taken his parents away. But the guards refused to say where. 
The son later found out that the couple was still in the lockup when he went there in the early afternoon. In fact, the police came at 5 p.m. and took Ms. Song to the Baoding City Detention Center and Mr. Li to Laishui County Detention Center. The police also told their son to pay 130 yuan for their living expense in the lockup. Their arrests were approved in early July.
Couple Arrested and Elderly Parents Harassed
Since May 2021, several members of a family in Wuhan City, Hubei Province, have been harassed for their faith in Falun Gong.
Mr. Han Kai, a senior engineer around 50, tried to explain the facts of the persecution to the police and residential committee staff members, but they arrested him on June 15, 2021, on his way to work. The residential committee director accused him of "having contact with foreign forces" and took him to the Jiang'an District Brainwashing Center.
Shortly after Mr. Han's arrest, his wife, Ms. Zhou Huiyun, an elementary school teacher in her 40s, was also arrested and the authorities refused to reveal where she is detained.
Ms. Zhou's school was recently assigned a new principal, who is also the secretary of the school's Chinese Communist Party committee. Prior to her arrest, the new principal worked with residential committee staff members to pressure Ms. Zhou into giving up Falun Gong, threatening her with the loss of her job if she didn't comply.
In addition to the couple, Ms. Zhou's parents, who are in their 70s, were also harassed. Her father is Mr. Zhou Kelan, who is retired from the Fourth Exploration and Design Institute of the Ministry of Railways. Her mother is Ms. Yu Yuying. Since May, the couple has noticed people outside their home monitoring them. On June 8, several people knocked on their door, but the couple refused to let them in. A week later, the authorities installed two cameras outside the home, one facing the front entrance and the other facing their bedroom.
Still mourning the death of Mr. Han's father in the pandemic last year, Mr. Han's mother, Ms. Cai Guizhen, an 81-year-old retired automobile factory worker, was also harassed and ordered to sign statements to renounce Falun Gong. The authorities threatened to take her to the brainwashing center as well. Now the elderly woman is under tremendous stress due to the harassment and the arrests of her son and daughter-in-law.
Targeted for Speaking Out
Convicted Robber Turns Life Around after Practicing Falun Gong, Only to Be Jailed 19 Years for His Faith
Once a convicted robber, Mr. Li Guangqing, 66, credits Falun Gong for turning his life around. He, however, was imprisoned for 19 years after he was arrested in October 2000 for appealing for his right to practice Falun Gong. He was arrested again on August 5, 2021, and is again facing prosecution for his faith.
Mr. Li of Yingcheng City, Hubei Province, was sentenced to 18 years for robbery at the age of 24. He escaped three times and saw his term extended by 11 years. Though his fourth escape, which took place in 1989, was successful, he lived every day in fear and couldn't go home to be with his family. Although he managed to start a private business and was doing well, he still felt that the future was bleak and he did not know what purpose his life had.
Seven years later, on June 15, 1996, Mr. Li came across people doing the Falun Gong exercises in Hongshan Park in Wuhan, Hubei Province. Drawn to the beautiful music and calming, slow-moving exercises, he became interested in Falun Gong, an ancient spiritual and meditation discipline with the core principles of Truthfulness, Compassion, Forbearance.
He borrowed a copy of Zhuan Falun, the main book of Falun Gong, and finished reading it that night. Moved by its profound teachings and inspired by the idea of returning to one's original, true self through spiritual elevation, he decided to start practicing Falun Gong and live according to Truthfulness, Compassion, and Forbearance to be a good person. 
After that, he changed into a different person and started his life anew. 
His peaceful life, however, was shattered again when the Chinese Communist Party ordered the persecution of Falun Gong in July 1999 due to its popularity and revival of traditional values. 
Despite the danger of being arrested again and taken back to prison, Mr. Li decided to go to Beijing to appeal for the right to practice Falun Gong. 
In Beijing, he was arrested and taken back to prison in Xinjiang Autonomous Region, where he'd served his previous term for robbery. Months later, the judge announced a new 19-year prison term based on his earlier escape and for practicing Falun Gong.
After his release in January 2019, Mr. Li moved back to his hometown in Yingcheng City, Hubei Province. He was arrested again on August 5, 2021, for raising awareness about the persecution of Falun Gong. 
Several days before his latest arrest, Mr. Li was briefly detained. At around 9 p.m. on July 30, 2021, three police officers stopped him as he was heading home after distributing informational materials about Falun Gong. The officers snatched his bag and took him to the Shuilu Police Station.
The police found over 30 copies of Falun Gong materials in his bag and took pictures of the materials. When they asked him where he got the materials, he refused to answer.
At 10 p.m., the police ransacked Mr. Li's home and confiscated his Falun Gong books, materials, a photo of Falun Gong's founder, a DVD player, and a copier.
Although the police released him that evening, they arrested him at home several days later. Mr. Li is now being held in the Xiaogan City Lockup and is facing possible prosecution again.
Zhejiang Woman Detained for Texting "Truthfulness-Compassion-Forbearance Is Good"
At around 6 p.m. on June 24, 2021, a local police station officer in Leqing City, Zhejiang Province, called Ms. Chen Wenying and told her to go to the station. She was taken into custody as soon as she arrived.
One officer claimed that Ms. Chen had spoken to people about Falun Gong and she was given 10 days of administrative detention. The only evidence the officer provided was that Ms. Chen sent a text message containing the phrase "Hello, Truthfulness-Compassion-Forbearance (the three tenets of Falun Gong) is good" to four people in the months prior to her arrest. This information was obtained through Ms. Chen's phone service provider.
While the local detention center has stopped admitting new detainees due to the recent uptick of coronavirus cases in the city, the police still forced them to accept Ms. Chen, citing an order from the Leqing City Domestic Security Office.
Professionals Targeted
College Teacher Forced to Sign Statement Renouncing Falun Gong
Ms. Song Wenshuang, a teacher at the Tianjin Engineering Technical Institute, was arrested at work and ordered to sign a statement to renounce her faith in Falun Gong. She was beaten, and a deputy police chief claimed that they had to do that because they represented the Chinese Communist Party.
Ms. Song, 52, was seized at work at 9:40 a.m. on June 8, 2021, by the police and residential committee staff members. With the consent of her supervisor, five officers carried Ms. Song downstairs from the third floor, pushed her into the back of a car, and drove her to the police station.
The police interrogated Ms. Song and ordered her to sign a prepared statement to renounce Falun Gong, which also had content that demonized the practice. When Ms. Song refused, one police officer held her right shoulder and right arm and pressed her against the wall. Sun Xiaoliang, the deputy chief of the police station, tried to pry her fist open. Then officer Cui Chen came in and slapped Ms. Song in the face repeatedly. She almost fainted. It was not until Ms. Song read out loud Cui's police number that he stopped beating her. Finally they forced Ms. Song to sign and fingerprint the statement. They also videotaped her.
Police chief Sun didn't stop here. He ordered Ms. Song to fingerprint another document with content slandering Falun Gong's founder. Ms. Song grabbed the paper and threw it away. They printed out another copy, but Ms. Song still refused to comply. She asked, "I didn't commit any crime, so why do you treat me this way?" Sun claimed that he was doing that on behalf of the CCP and all the other officers had to obey his order.
After holding Ms. Song at the police station for several hours, the police notified Sun Jiandong, the dean of Ms. Song's department, to take her home at around 12:30 p.m.
The next day, Wang Zhihong, the secretary of Ms. Song's department, told Ms. Song that she was suspended from work, and part of her salary would be withheld during the suspension period. But the suspension was never implemented because another teacher passed away suddenly and the school didn't have enough teachers.
Having Served Four Years, Former Prison Officer Arrested and Faces Prosecution Again
A former prison officer in Harbin City, Heilongjiang Province, was arrested on June 10, 2021, and is now facing prosecution for practicing Falun Gong.
Police officer Zhang Wen called Mr. Hou Xicai on June 10 and ordered him to go to the local police station to pick up his computer and other personal belongings confiscated during an earlier arrest. Mr. Hou went, only to be arrested again.
Mr. Hou was previously arrested at around 7 a.m. on April 19, as soon as he left home for work. He was detained for one month in the Harbin City Detention Center and released on bail on May 19, after paying a 2,000-yuan bail bond. 
Mr. Hou, 53, used to work in the financial department of the Mudanjiang City Prison in Heilongjiang Province. He took up Falun Gong in 1996 and credits the practice for broadening his mind and enabling him to take personal interests lightly.
After the persecution started in 1999, Mr. Hou's employer pressured him to renounce Falun Gong. After that, he was never promoted again due to his "bad record" of having practiced Falun Gong. On sensitive dates related to Falun Gong, his supervisor also closely monitored him. If any "extreme behavior" (spreading information about the persecution) was noted, his supervisor would summon him for a talk.
Although Mr. Hou was forced to sign a statement to renounce Falun Gong, he never stopped practicing at home. On March 31, 2008, he was arrested after the authorities found out that he helped a local practitioner download Falun Gong materials from Minghui.org. His computer was confiscated and never returned. 
Police officer Peng Fuming tied Mr. Hou on a tiger bench and didn't let him move during the interrogation. He was also denied use of a restroom and slapped in the face. The officer threatened to force-feed him with spicy water and ordered him to kneel down in submission, but he refused to comply.
When Mr. Hou was taken to the detention center, the guards stripped off his clothes and searched him. They shaved his head and forced him to wear an inmate's uniform. He was forced to get up at 4 a.m. and work over ten hours each day with barely a break. The work included sorting chopsticks and making crafts. Despite the intensive labor, the guards only provided a small amount of porridge or other poor food, and he was always hungry.
Mr. Hou was assigned to live in a cell with inmates carrying contagious diseases. He was not allowed to take a shower, and he had lice on his body. The toilet was inside the sleeping area and was never cleaned, so the room always smelled. 
The Xi'an District Court held a secret hearing for Mr. Hou and fellow practitioner Mr. Dai Qihong (also a former prison officer) at the detention center on January 20, 2009. The judge later sentenced Mr. Hou to four years in prison and Mr. Dai to five years. They were also fired by the Mudanjiang City Prison shortly after.
Mr. Hou was transferred to Jiamusi Prison in July 2009, where he was beaten, verbally abused, and constantly monitored.
In February 2011, the prison established a Strict Management Team to "transform" Falun Gong practitioners who remained firm in their faith. Within approximately ten days, practitioners Mr. Qin Yueming, Mr. Yu Yungang, and Mr. Liu Chuanjiang were tortured to death.
On February 17, 2011, Mr. Hou submitted a letter to the guards on the Strict Management Team, urging them to stop persecuting practitioners. Hearing about the letter, Reng Yanfeng, the head of the 2nd Ward where Mr. Hou was assigned, kicked him and dragged him to his office. He beat him, focusing on his face and temple. When Mr. Hou collapsed, Ren kicked him two more times, shouting, "Don't pretend. Get up!" 
After other inmates helped Mr. Hou back to his cell, Ren searched his bedding and storage locker to see if he had written any other letters. Ren then restricted all the practitioners in the 2nd Ward to their cells to prevent them from speaking up.
By the time Mr. Hou was released four years later, he had sustained severe injuries from torture. His wife was also forced to divorce him.
Disabled in Prison, Engineer Arrested Again for Upholding His Faith
When Mr. Lu Kaili's wife returned home in Dalian City, Liaoning Province, on June 20, 2021, she was shocked to see the police ransacking the place and confiscating their Falun Gong books. Her husband wasn't there.
After anxiously looking for him for a day, she discovered that Mr. Lu had been arrested and taken to the Dalian City Lockup. She went to the lockup to deliver personal items for him, but they only accepted some adult diapers after she negotiated with them.
Three days later, the police ransacked the couple's home again when no one was around and tore down the couplets with messages about Falun Gong that were on their front door.
The police who carried out the arrest initially claimed that they would release Mr. Lu in five days. But when his wife went to the lockup to take him home on June 25, she saw Mr. Lu being driven away in a police car.
She later confirmed that he is being held in the Yaojia Detention Center. When she went to the police station to demand his release again, the police insisted that there was no way they could release him and that they were going to prosecute him.
Mr. Lu, a 57-year-old former engineer with the Dalian Crane Group, has been repeatedly arrested, detained, and sentenced since the onset of the persecution in 1999.
He served time in a forced labor camp between 2000 and 2003. In April 2006, the Liaoyang City Court sentenced Mr. Lu to 10 years in prison. Over the years, he's been subjected to more than 20 different kinds of torture. On one occasion, prison guards shocked him with several 150-volt electric batons for six days in a row. He had injuries and bruises all over his body.
Related reports:
Reported in First Half of 2021: 9,470 Falun Gong Practitioners Arrested or Harassed for Their Faith
2,857 Falun Gong Practitioners Reported Arrested and Harassed in March and April 2021
226 Falun Gong Practitioners Targeted for Their Faith in February 2021
1,216 Falun Gong Practitioners Reported Arrested and Harassed in January 2021
All articles, graphics, and content published on Minghui.org are copyrighted. Non-commercial reproduction is allowed but requires attribution with the article title and a link to the original article.