Parents and Daughter Detained for Upholding Their Faith in Falun Gong
July 21, 2021 | By a Minghui correspondent in Hebei Province, China
(Minghui.org) While Ms. Li Shuang is still detained in Beijing following her arrest two years ago, her parents in Hebei Province were also arrested on June 16, 2021, for their shared faith in Falun Gong, a spiritual discipline that has been persecuted by the Chinese communist regime since 1999.
Daughter Arrested for Visiting a Fellow Practitioner 
Ms. Li, a 30-year-old native of Laishui County, Hebei Province, worked for an electronic product company in Beijing. She was arrested on a bus on August 11, 2019, after the police stopped it in order to arrest her. She has been detained at Xicheng District Detention Center in Beijing since then.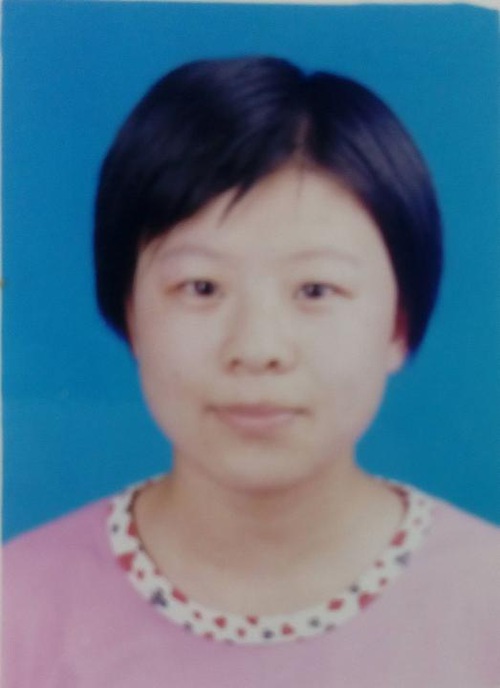 Ms. Li Shuang
The Xicheng District Procuratorate charged her with "utilizing a cult to undermine law enforcement," the standard pretext used by the authorities to criminalize Falun Gong practitioners. She is now awaiting a verdict after two hearings by the Xicheng District Court.
Parents Arrested for Talking to People about Falun Gong
Ms. Li's parents still live in Laishui County, Hebei Province. Her mother, Ms. Song Shuhua, was arrested on the morning of June 16, 2021, after being reported for talking to people about Falun Gong in a market. The police ransacked her home at 11 a.m. and arrested her husband, Mr. Li Guolin. All of their Falun Gong books were confiscated.
The police first held the couple at Laishui County Lockup and promised to release them fifteen days later. When the couple's son went to the lockup to take them home on the morning of July 1, the police said they were busy celebrating the Chinese Communist Party's 100-year founding and asked him to come back in the afternoon. 
The couple's son returned to the lockup at 1:30 p.m. and was told that the police had taken them away. But the guards refused to say where the couple was taken. 
The couple's son later found out that the couple was still at the lockup when he went there in the early afternoon. In fact, the police came at 5 p.m. and took Ms. Song to the Baoding City Detention Center and Mr. Li to Laishui County Detention Center. The police also asked their son to pay 130 yuan as their living expense at the lockup. Their arrests were approved in early July.
Prior to Mr. Li's latest arrest, he was previously seized by the police when he and a relative went to Beijing on August 26, 2019, to seek his daughter's release. The relative was released after 12 hours of detention, but Mr. Li was detained for a month. 
While Mr. Li was in Beijing, Liu Yi, a local village official, led a local police chief named Yang Yongqi and two officers (one named Lu Jiaqi) to his home on August 27, 2019. They ransacked the home and took pictures. They asked for his wife Ms. Song's phone number but failed to take away her phone. They then demanded to know where the couple's other residence is. Ms. Song refused to answer the question, and they left.
Ms. Song then called the Beijing police station that arrested her husband, but the police there refused to tell her anything about him.
More Persecution the Family Suffered
The Li family has been continuously harassed and has lived in fear in the now 22-year long persecution since 1999.
Ms. Song was first arrested one evening in early 2001. A police officer named Zhang Zhen tied Ms. Song with a belt, stripped her shirt, ordered four officers to beat her with wet towels. 
Officer Liu Wei forced Ms. Song to kneel on a wooden stick. He and another four officers beat her with another wooden stick. Her body was covered with bruises when she was dragged out of the room.
One night in April 2004, officer Huo Honglei, from Mingyi Village Police Station, broke into Ms. Song's home and took her away. Her daughter and son were crying and trying to stop the police from taking her away. The police were infuriated and dragged the two children into the car. 
While the crowd watching the event prevented the police from taking the daughter away, both Ms. Song and her son were taken to the Mingyi Township Government. Officer Huo tied the teenage boy to a tree, slapped his face and beat him with a wooden stick. 
Soon after Ms. Song was released, she was forced to leave home in 2005 as the police were trying to retaliate against her after she exposed the persecution to her family on Minghui.org. 
Ms. Song came back home in the winter of 2006 to take care of her elderly father-in-law and two children, only to be arrested a few days later.
Ms. Song was arrested again in June 2010 and detained at Shijiazhuang City Detention Center.
Related articles:
Four Beijing Residents Tried for Their Faith, One Woman's Father and Relative Detained for Seeking Her Release
Hebei Resident Working in Beijing Arrested for Her Faith in Falun Gong
Practitioner Ms. Song Shuhua from Laishui County, Hebei Province Arrested Again
All articles, graphics, and content published on Minghui.org are copyrighted. Non-commercial reproduction is allowed but requires attribution with the article title and a link to the original article.
Category: Accounts of Persecution