226 Falun Gong Practitioners Targeted for Their Faith in February 2021
March 11, 2021 | By a Minghui correspondent
(Minghui.org) According to information collected by Minghui.org, 100 Chinese citizens were arrested and 126 were harassed in February 2021 for their faith in Falun Gong, a spiritual discipline that has been persecuted by the Chinese communist regime since 1999.
Also reported in February 2021 were an additional 94 arrests and 249 incidents of harassment that took place in 2020. Another 64 arrests and 65 harassment cases in January 2021 were also confirmed in February, bringing the total incidents of arrest and harassment in the first month of 2021 to 267 and 215, respectively.
Among the 100 confirmed arrests in February so far, 67 remain in custody. A total of 74 of both the arrested and harassed practitioners had their homes ransacked. In particular, Ms. Li Yanxia of Guangdong Province had her laptop, cellphone, over 20,000 U.S. dollars, 5,000 Chinese yuan, and car keys confiscated during her arrest on February 8.
Among the arrested practitioners, 2 were in their 60s, 12 in their 70s, and 1 in her 80s. Of those harassed, 7 were in their 60s, 8 in their 70s, and 6 in their 80s, with the oldest being 86.
The arrests and harassment of Falun Gong practitioners in February 2021 took place in 20 provinces and municipalities. The provinces of Shandong (41), Hubei (33), Hebei (28), Heilongjiang (24), and Jiangxi (18) recorded the most practitioners arrested or harassed in February. Sichuan, Liaoning, and Beijing also recorded cases in the double digits, from 12 to 15. The remaining 12 regions had single-digit cases of both arrests and harassment combined.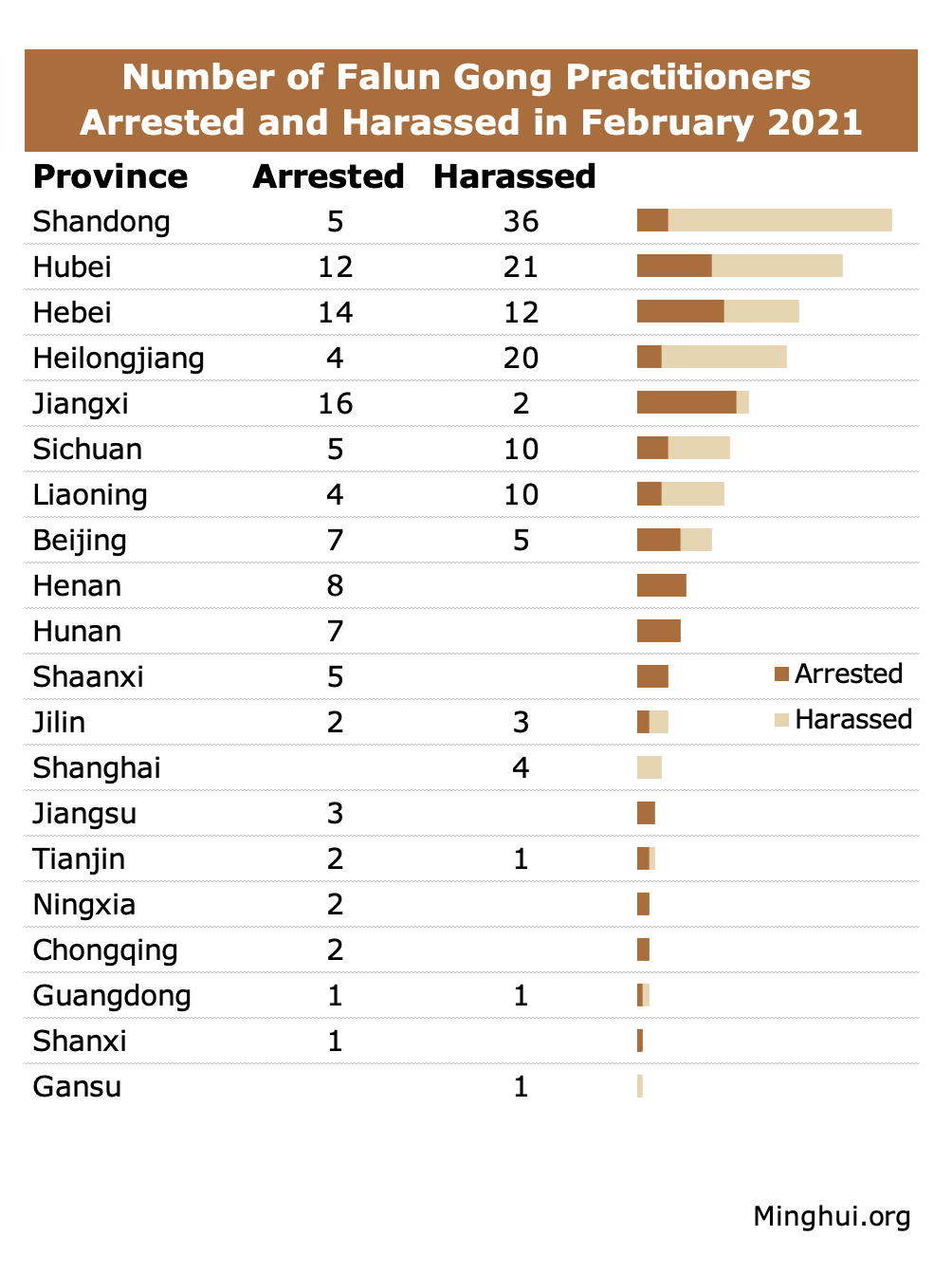 In Fuyang City, Anhui Province, Dong Puyu, the new head of the Yingzhou District Political and Legal Affairs Committee (an extra-judiciary agency tasked to persecute Falun Gong), offered a 30,000-yuan bonus to officials for each practitioner they were able to force to renounce Falun Gong. Each person who participated in the "transformation" [forcing practitioners to give up their faith] would also receive a monthly pay raise of 800 yuan.
In Changchun City, Jilin Province, the authorities continue to collect information on local Falun Gong practitioners as part of the "zero-out" harassment campaign and send residential committee staff members to visit the practitioners one by one. Those who refuse to renounce their faith were threatened with detention or with their children losing their jobs.
Those who signed renunciation statements against their will might still be summoned to brainwashing sessions and evaluated by "experts" to see whether they have truly given up the practice.
Below is a sampling of the arrests and cases of harassment that occurred in February 2021.
Lawyer and His Wife Targeted for Their Faith—Elderly Parents and Grandparent in Distress
On February 15, 2021, the fourth day of the Chinese New Year, police officers appeared at the home of Mr. Chen Guangchang in Shenmu City, Shaanxi Province, and demanded to be let in so that they could search it. When he refused to open the door, they stood outside for over two hours. Distressed by the harassment, Mr. Chen's wife, Ms. Li Fanli, collapsed.
The police insisted on searching the couple's home and claimed that, although they didn't have a search warrant, they could make one up later on. They also threatened that they would force Ms. Li's relatives out of their jobs if the couple didn't cooperate with them. When the couple still refused to open the door, the police called Ms. Li's sister and told her to come get Ms. Li and take her to their grandmother's.
After the couple left their home, the police broke in and confiscated their computer, printer, cellphone, and Falun Gong books. They then put the couple on the wanted list.
As soon as the couple and their daughter walked out on the morning of February 18, three plainclothes officers on the lookout rushed over and grabbed them. Seven more officers soon came and arrested them. When the couple demanded to see the officer's IDs and arrest warrant, one officer said to them, "You are the suspects. You don't have the right to demand anything from us. We are just doing our job."
With the couple's 17-year-old daughter looking on, the police handcuffed Ms. Li and carried her into the police car. Mr. Chen was also pushed into the car. After a physical exam and interrogation, Mr. Chen was put in criminal detention and taken to the local detention center. Ms. Li was refused admission due to her health. She was released and given six months of house arrest.
Ms. Li was still struggling with poor health due to previous persecution. The mental distress from her latest arrest and harassment caused her health to further decline. She was unable to fall asleep at night. Her legs swelled and she had pain in her joints.
Mr. Chen was the family's sole breadwinner. His detention now leaves his family, including his 90-year-old father, Ms. Li's 95-year-old grandmother, her ailing parents, both 72, and their 17-year-old daughter in immediate financial distress.
Mr. Chen used to work for the Yushi Law Firm in Jinan and has more than ten years of professional experience. In 2013, his law firm refused to renew his annual registration and license after being pressured by the authorities, who had attempted to make him renounce his faith in Falun Gong. Mr. Chen thus lost his license to practice law in Shandong Province.
Although Mr. Chen later found a job as a company's legal counsel, the authorities still closely monitored his daily activities.
In 2018, Mr. Chen and Ms. Li decided to move back to their hometown in Shaanxi Province to take care of their elderly parents and Ms. Li's 95-year-old grandmother.
Mr. Chen applied to transfer his employee personnel file to Shaanxi so he could apply for an attorney's license. When the Shandong Provincial Justice Bureau sent his file over, they also called their counterpart in Shaanxi and told them that Mr. Chen was a Falun Gong practitioner. They suggested that the Shaanxi Justice Bureau not approve Mr. Chen's license application.
The Shaanxi Justice Bureau, which had originally welcomed Mr. Chen to the province, changed its attitude and turned down his application.
Director Jiao from the Shandong Justice Bureau called Mr. Chen on October 9, 2020, and said that only when he renounced Falun Gong would they recommend to Shaanxi Province that his license application be approved.
Guangdong Woman Arrested for Her Faith, Valuables Confiscated
A property management officer and someone else knocked on Ms. Li Yanxia's door at around 9 a.m. on February 8, 2021, claiming they were checking if she had any unreported guests staying with her. Ms. Li, a Dongguang City, Guangdong Province, resident, refused to open the door and said they had just checked the day before. They returned an hour later but Ms. Li still didn't open the door. The other person turned out to be a plainclothes police officer.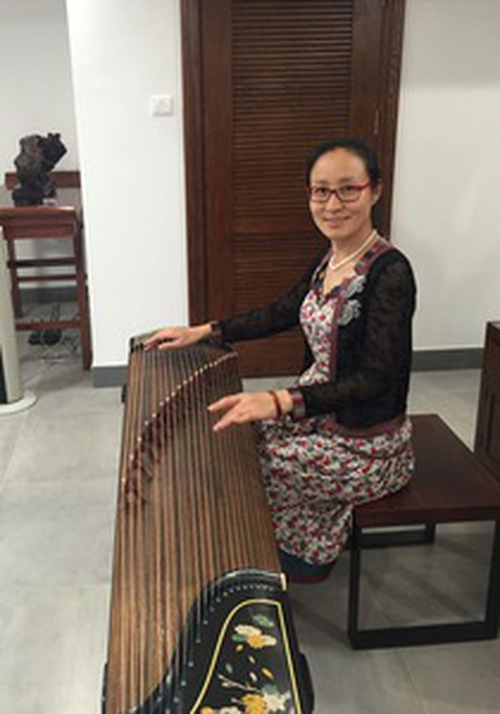 Ms. Li Yanxia
At around noon that day, a dozen police officers smashed Ms. Li's lock and broke in. They ransacked her home and pried open her safe. Her laptop, cellphone, over 20,000 U.S. dollars, 5,000 Chinese yuan, and car keys were confiscated.
When Ms. Li's family returned from out of town the following day, they noticed that the police had put a seal on their door. At around 7 p.m. that day, her family met with Chen Rusong, the officer from Tianxin Police Station in charge of her case. Chen gave them a copy of her criminal detention notice, which was issued around noon. She was transferred to the Dongguan City No.2 Detention Center on February 11.
Her family returned to the police station several times to ask about her case. The police refused to explain why they'd arrested her or why they refused to remove the seal from their home.
When her family checked their home again on February 19, they noticed that the seal had been disturbed, suggesting that the police had returned to search the home.
Ms. Li's family and their lawyer went to the police station again on February 22 and demanded the return of the confiscated personal belongings and that the seal on their door be removed. Officer Chen refused their demands and threatened to investigate where Ms. Li got the U.S. dollars.
Ms. Li is a native of Qiqihar City, Heilongjiang Province. She has been working in Guangdong Province as an accountant in the past few years.
Prior to taking up Falun Gong, she suffered from severe skin allergies and migraines. She was unable to use moisturizers and often had severe frostbite in the winter. All of her conditions were cured after learning Falun Gong. Even the nasal polyps that she was about to have surgically removed disappeared. Falun Gong also changed her bad temper. She was no longer withdrawn and became more open, kind, and considerate.
After Nine Years in Prison, Former Accountant Arrested for Her Faith Again
Ms. Mo Liqiong of Xiangtan City, Hunan Province, was arrested on February 5, 2021, for distributing informational materials about Falun Gong. Her family went to the Yangjiaqiao Town Police Station and Wujiaxiang Lockup to demand her release on February 8, but to no avail. When her family visited her in the lockup on February 10, she had three scars on her forehead.
The police lied to her family that they would release her in ten days. When her family went to pick her up on February 16, they were shocked to find that Ms. Mo had been transferred to the Xiangtan City Detention Center. Her arrest was approved on February 23.
Because she shouted "Falun Dafa is good" to protest the arbitrary detention, the guards put her in solitary confinement, where the conditions are deplorable, and that is where she remains.
This is the fifth time that Ms. Mo, a 51-year-old former accountant, has been arrested for her faith. She was previously sentenced to nine years on December 19, 2003. The Xiangtan Textile Printing and Dyeing Factory fired her on February 24, 2004.
While serving time in the Changsha City Women's Prison, she was subjected to over 20 hours of brainwashing every day for three months. The guards once forced her to stand or squat for over ten days and sit on a palm-sized stool for three days. She wasn't allowed to be visited by her family and was constantly monitored by the inmates. She was also forced to do intensive, unpaid labor.
When she finally returned home on March 12, 2012, her son, who was only a year old when she was arrested, couldn't recognize her as his mother anymore. Her husband had also divorced her due to the pressure.
Both of her parents have lived in fear and the mental pressure took a toll on their health. Her father developed diabetes and was emaciated. Her mother's hair turned grey and she had severe arthritis and a herniated disc.
The police continued to monitor Ms. Mo's daily life and harass her and her family from time to time.
Because she practices Falun Gong, many employers didn't dare to hire her, forcing her to constantly look for a job.
75-year-old Disabled Woman Has Pension Suspended and Is Arrested Again Following Years of Incarceration for Her Faith
After having been incarcerated for four years and having her spine deformed as a result of torture in custody, a 75-year-old woman was arrested again on February 20, 2021, for her faith in Falun Gong.
Ms. Mei Yufeng
Ms. Mei Yufeng of Nanchang City, Jiangxi Province, was stopped by several plainclothes officers and three staff members from the local residential committee outside of her apartment building when she returned from grocery shopping on February 20. They pushed her into a black car and took her to the local police station.
Without her presence, the officers returned and ransacked her place. Her computer, printer, and other personal belongings were confiscated.
Over the past 22 years, Ms. Mei, who was retired from the Nanchang City Watch Factory, has been arrested and detained multiple times for upholding her faith. She was held in a brainwashing center for over 50 days and in a detention center three times for a total of over 80 days. In particular, her spine became severely deformed as a result of being tortured in the detention center following her arrest in July 2002. Despite her injuries, she was given one year of forced labor.
Ms. Mei was not able to attend the weddings of her two children in 2001 and 2003 because she was imprisoned. Her husband, who worried about her and suffered mentally from the persecution, passed away in 2006.
In 2015, Ms. Mei was arrested again and sentenced to three years. In Jiangxi Province Women's Prison, she was denied family visits and the right to buy daily necessities. The guards injected her with unknown drugs multiple times. Sometimes they tied her up in a chair and forced her to watch propaganda videos slandering Falun Gong around the clock. As soon as she closed her eyes, the inmates would shake her head or pull her ears. She was released in February 2018.
The Xihu District Social Security Office suddenly suspended Ms. Mei's pension in August 2020 and ordered her to pay back the pension she had received during her three-year prison term. The social security office claimed that, according to a new government policy, Falun Gong practitioners weren't entitled to their pension while serving time.
Ms. Mei's daughter argued that she'd only received a total of 12,000 yuan from her mother's pension during those three years and that all of the money had already been repossessed by the social security office. She asked how the authorities could still demand more funds from them.
Shanghai Woman Arrested the Seventh Time for Her Faith
Ms. Yang Manye, 54, of Shanghai was arrested on February 25, 2021, and put under criminal detention on the same day in the Jing'an District Detention Center.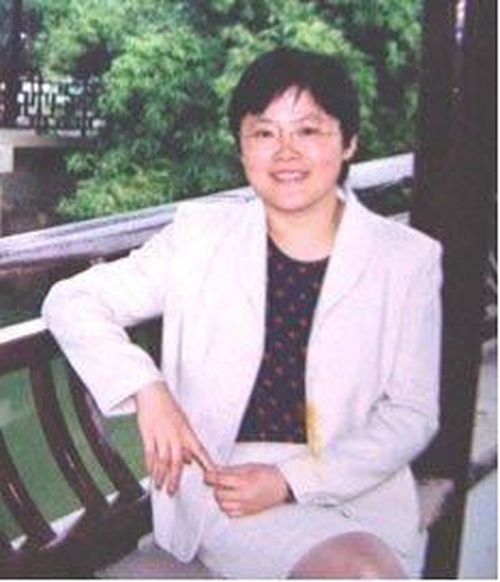 Ms. Yang Manye
This is the seventh time that Ms. Yang has been arrested for her faith in Falun Gong. She previously served two 4-year prison terms and another 1.5-year term in a forced labor camp. Her family has continually lived in fear, and her son lost her care and guidance for his entire childhood.
Ms. Yang was first arrested in 2000 for distributing materials about Falun Gong. She was sentenced to four years in prison and her term was extended for nine months because she refused to give up her belief.
While in prison, she was confined in solitary for a long time, beaten with an electric baton, and had to do extensive hard labor. Physical beatings and hard labor led to a fractured kneecap. She was released in August 2005.
Putuo District Domestic Security Division officers arrested her a second time less than six months later and gave her a year and a half in Shanghai Qingpu Forced Labor Camp.
Mr. Yang was arrested a third time and held in a detention center for a month in June 2009.
Agents from the Putuo District Domestic Security Division and the 610 Office summoned her in for a "conversation" at the end of 2009. They arrested her as soon as she arrived and took her to a brainwashing center.
Over ten officers from the Ganquan Police Station in the Putuo District broke into her home and arrested Ms. Yang for the fifth time on October 9, 2013. She was sentenced to another four years in prison on August 29, 2014.
Ms. Yang was arrested one more time, on September 26, 2019. She held a hunger strike for over 30 days in the Putuo District Detention Center and was force-fed once every day. She was released on bail on October 31.
Widowed 79-year-old Woman Faces Financial Devastation after Serving Time for Her Faith
When Ms. Wang Fengying, 79, of Nanchang City, Jiangxi Province, went to withdraw cash on February 1, 2021, she was surprised to discover 5,000 yuan missing from her account.
A bank employee told her that the Donghu District Court withdrew the money in August 2020. But Ms. Wang had not received any explanation or notice from the court about why it was taking her money without her knowledge.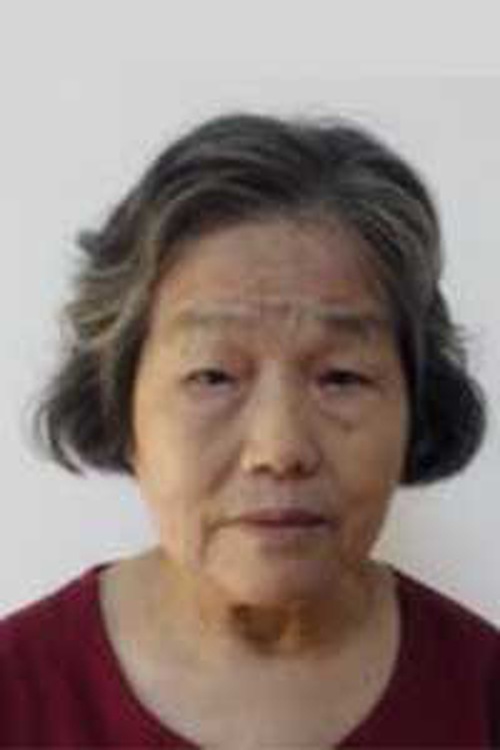 Ms. Wang Fengying
Ms. Wang was arrested in June 2017 for posting banners about Falun Gong. She was sentenced to a three-year prison term on November 13, 2017, by the Donghu District Court.
She was tortured in the Jiangxi Women's Prison, including being dragged on the ground, being pushed around, and being forced to stand for long periods of time. She was once hit on the head so hard that her head became severely swollen. Another time, she was forced to wear a straitjacket and was suspended in the air with her four limbs tied to bed posts (see illustration below). She was also subjected to slave labor and sleep deprivation. The guards also verbally abused and force-fed her unknown drugs.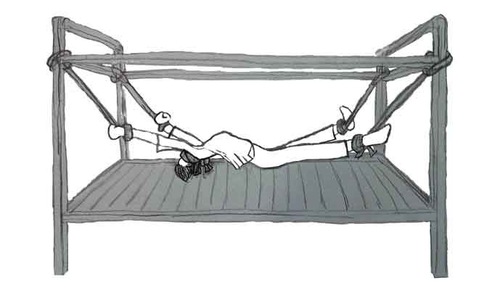 Torture illustration: Tied up and suspended in the air
Ms. Wang's arrest and sentence caused her husband Mr. Tang Weiji so much grief that the otherwise healthy 86-year-old lost his appetite and couldn't sleep. The mental pressure, fear, and worry took a toll on Mr. Tang's health. He passed away in June 2019, a year before Ms. Wang's release. After Ms. Wang returned home in June 2020, the authorities started to withhold 1,800 yuan from her 2,400 yuan pension each month to pay back the more than 70,000 yuan she had received while incarcerated.
The authorities claimed that she wasn't entitled to receive her pension during her imprisonment, even though neither the Labor Law nor Social Insurance Law of China stipulates that pensions should be suspended while serving a sentence.
With the court seizing her funds, Ms. Wang is now facing destitution living on her own.
Harassment of Elderly Practitioners
A dozen officers in Taian City, Shandong Province, broke into the home of Mr. Wang Youqin, 86, and his wife Ms. Liu Qixian, 82, on February 6, 2021. They searched the place for about one hour and confiscated the couple's Falun Gong books, photo of Falun Gong's founder, and other Falun Gong materials.
On February 12, an elderly practitioner in Nanchang City, Jiangxi Province, was stopped by several police officers when she passed by a plaza. They asked if she practiced Falun Gong. After she said that she did, they dragged her to a nearby public restroom, took off her clothes, and searched her. They also threatened to ransack her home.
Related reports:
1,216 Falun Gong Practitioners Reported Arrested and Harassed in January 2021
15,235 Falun Gong Practitioners Targeted for Their Faith in 2020
All articles, graphics, and content published on Minghui.org are copyrighted. Non-commercial reproduction is allowed but requires attribution with the article title and a link to the original article.
Category: Overview of persecution