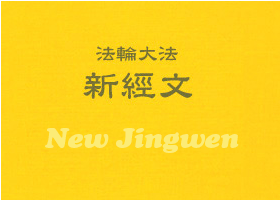 To the Dafa disciples attending the Fa conference: Greetings to you all! The spiritual practice done in Dafa is different from that in other religions and practices, because you have a mission as Dafa disciples, which is, to save beings while you journey toward spiritual perfection. It is a responsibility you must assume, as most people in this world came from the heavens and became human in order to receive the Fa teachings...
(Translation by Team Yellow)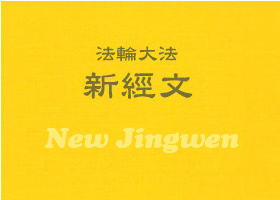 Dafa disciples attending the Fa conference: Greetings everyone! Dafa cultivation is different from other religions and cultivation practices, because Dafa disciples came with a mission and are required to save sentient beings during the course of their individual paths toward consummation. Since most of the world's people descended from heaven to reincarnate as humans for the purpose of obtaining the Fa, Dafa disciples therefore must shoulder this responsibility...
(Translation by Team Blue)
Many of these practitioners have been repeatedly arrested and tortured since the Chinese Communist Party started persecuting Falun Gong in 1999.
"While my daughter and I watched the exercises, our souls felt rested and in great peace. It was like I had gone somewhere else. It was very nice."
Having struggled with a difficult upbringing and serious illness, a middle-aged Taiwanese woman was surprised to discover a spiritual discipline that would turn everything around and make it all seem worthwhile.
~ Podcasts ~
~ Parades & Other Community Events ~
~ Accounts of Persecution ~
~ Greetings ~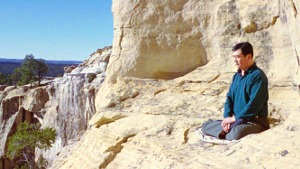 Master Li quietly watching the world from amidst the mountains after leaving New York following July 20th, 1999. (Published January 19, 2000)