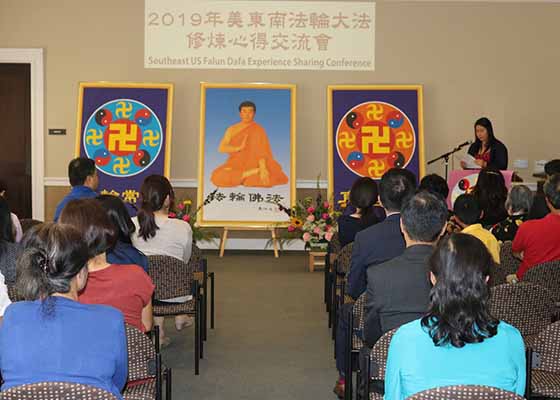 Practitioners from Georgia, Alabama, Tennessee, Mississippi, South Carolina, and other states attended the event, and 14 of them shared their experiences of clarifying the truth and improving in their cultivation. A new practitioner said, "The principles of Truthfulness-Compassion-Forbearance teach me what is right and what is wrong. It is so precious and powerful, and I am deeply grateful to Master Li."
The 52 practitioners were sentenced for raising awareness of the persecution of Falun Gong, including telling people about Falun Gong, writing letters to the authorities about the practice, and posting Falun Gong-related information on popular Chinese social media platforms. Their prison terms range from four months to seven and a half years, with an average of 2.68 years.
At celebratory events in the city of Kostroma, the Falun Dafa group was awarded first place for their parade entry and many festival attendees learned the exercises. One new student said she saw a beautiful scene while doing the meditation, "I saw grasslands, mountains, a flowing river, and all was serene. I was very comfortable in that moment."
At activities to introduce Dafa and expose the persecution, a visitor said, "The Cultural Revolution never ended. The Party is using the exact same tactics."
A practitioner's thoughts on "Call for Articles for the 16th China Fahui on Minghui.org" - an understanding of the importance of the China Fahui.
A heartwarming story of a daughter who finally understood Dafa and why her mother was being persecuted. She started to support her mother and eventually became a practitioner.
~ Imprisonment & Forced Labor ~
~ Accounts of Persecution ~
~ Improving Oneself ~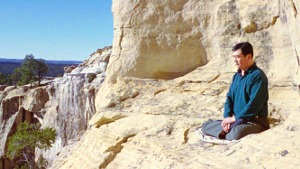 Master Li quietly watching the world from amidst the mountains after leaving New York following July 20th, 1999. (Published January 19, 2000)