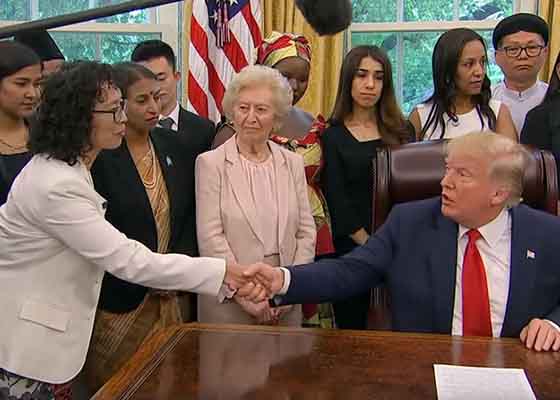 Ms. Zhang Yuhua was among the 27 survivors of religious persecution from 17 countries, who met with President Donald Trump in the Oval Office of the White House on July 17, 2019. The 27 survivors were in town to attend the second Ministerial to Advance Religious Freedom this week, which was held in the U.S. Department of State in Washington DC on July 16-18, 2019.
To enable more people to learn about and gain a deeper understanding of Falun Gong (also known as Falun Dafa), the Minghui Editorial Board has launched the new Minghui Publishing Center, a nonprofit organization whose mission is to produce printed and electronic books, magazines, articles, and multimedia content, as well as to participate in relevant events.
A young girl was home alone when more than 20 officers broke in to look for her mother, who was not in but was later arrested elsewhere. The police told neighbors they were investigating a homicide when they were really after the girl's mother for practicing Falun Gong. The girl's father is serving three years in prison for refusing to give up Falun Gong.
Falun Gong practitioners marked 20 years of persecution by the Chinese regime in its crackdown of the practice that started on July 20, 1999.
Cultivation journey of a timid 80-year-old woman and how her spiritual path changed her to become more productive and compassionate.
With no cure for her illness, a woman's doctor told her to practice Falun Dafa if she wanted to get well.
~ July 20 Events ~
~ Journeys of Cultivation ~
~ Improving Oneself ~
~ Sending Righteous Thoughts ~
~ Accounts of Persecution ~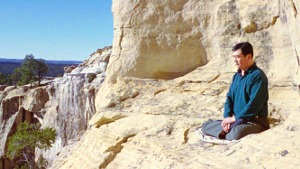 Master Li quietly watching the world from amidst the mountains after leaving New York following July 20th, 1999. (Published January 19, 2000)