Chicago: Vigil Held at Chinese Consulate to Raise Awareness of 20-Year-Long Persecution of Falun Gong in China
July 18, 2019 | By Falun Dafa practitioners in Chicago
(Minghui.org) Falun Dafa practitioners from Chicago and surrounding areas gathered outside the Chinese Consulate in central Chicago on July 13, 2019 to commemorate those who have been killed by the Chinese communist regime's 20-year-long persecution of their faith.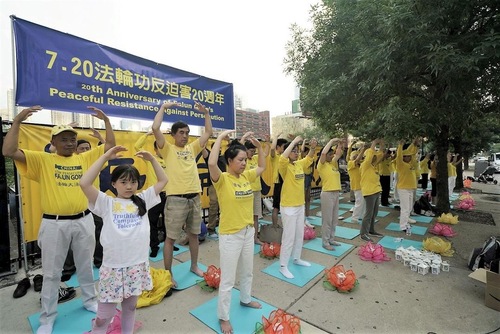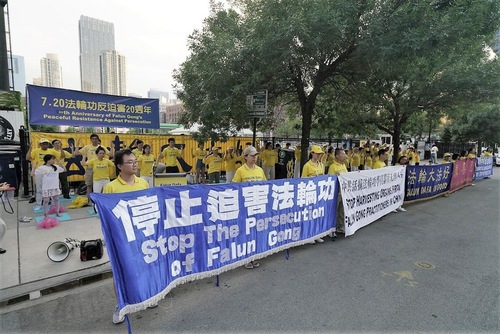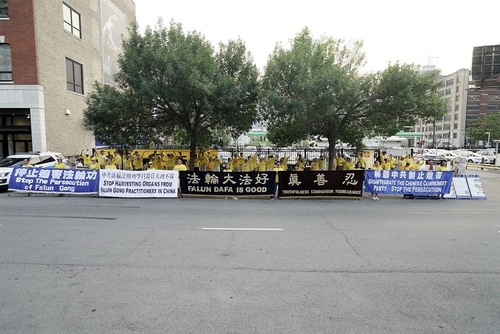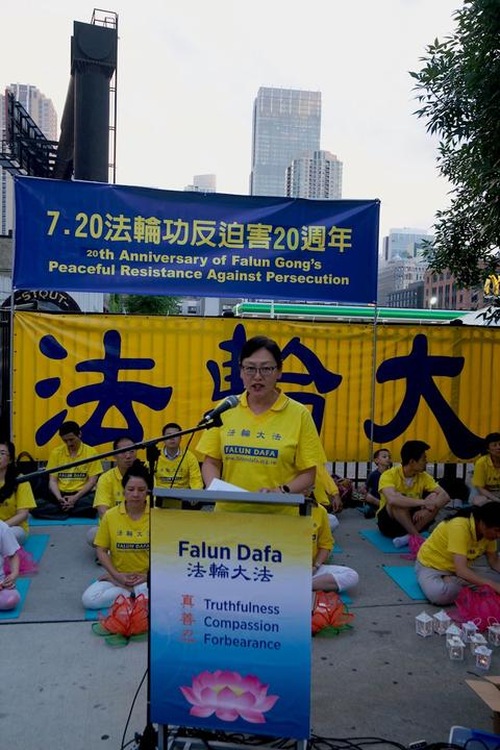 Falun Dafa practitioners from Chicago and surrounding areas gathered outside the Chinese Consulate.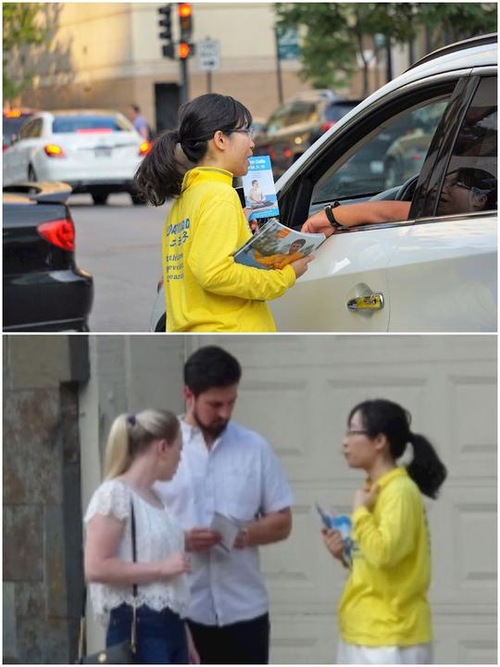 Practitioners talk to passersby about Falun Dafa.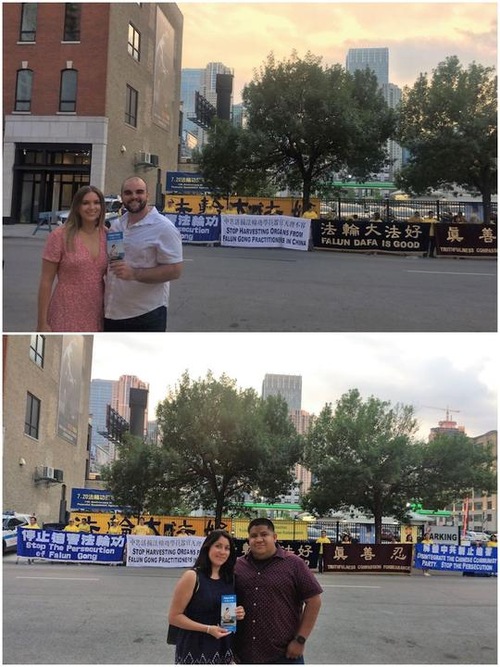 People show support by taking a photo in front of the Dafa displays.
Practitioners use display boards to inform the public of the persecution of Falun Dafa in China.
Personal Accounts of Persecution
During the day, practitioners held a rally and demonstrated the Falun Dafa exercises outside the Chinese Consulate. At the rally, practitioner Liu Qishun spoke of his persecution experience. For practicing Falun Dafa, he was arrested, beaten, interrogated, and taken to a brainwashing class. After his release, he was constantly monitored by police, his phone was tapped, and government officials regularly went to his home to harass and threaten him.
Practitioner Linda Li's home was ransacked by police five times, and she was arrested on five occasions. She was sentenced to prison for producing informational materials about Falun Dafa. While in detention, her hands and legs were shackled. She could not stand up, walk, or go to the toilet.
Zhang Yilian's parents were arrested for practicing Falun Dafa. Her mother was tortured to the verge of death. Her father escaped from prison and wandered around for several years to avoid further persecution. In 2016 he was arrested again and is still incarcerated in Tangshan Prison.
Public Moved by Vigil
At night, practitioners held a candlelight vigil to commemorate those who had died in the persecution.
Many people stopped to take photos or read the display boards, and others took brochures from practitioners. When they learned about the persecution taking place in China, many asked how they could help.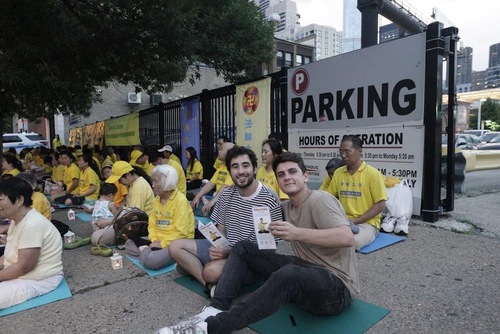 Kevin and David sit with practitioners at the vigil.
Kevin and David are from Chicago, and they sat down with practitioners at the vigil. When told about the persecution, they said it was similar to the persecution of Christians. To show their support, they offered to post a photo of the event online.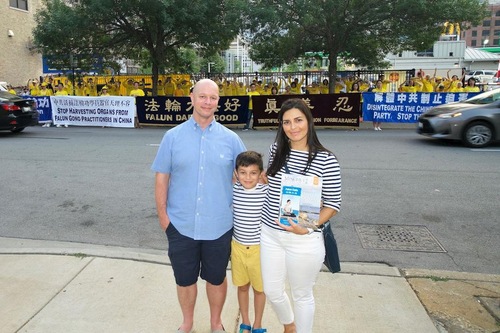 Ismael (right) from Michigan and her family
Ismael Draper and his family are from Michigan and happened to be staying at a nearby hotel. She said this was the first time she had heard of Falun Dafa. There were tears in her eyes when she learned about the brutality perpetrated on practitioners in China. She wished practitioners good luck and said she wanted to help stop the persecution.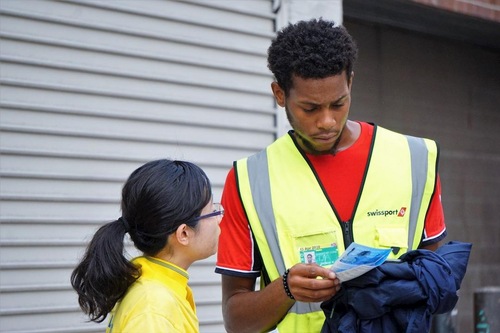 Thomas James
Thomas James, a resident of Chicago, said practicing Falun Dafa would make the world a better place. He expressed hope that the Chinese government will listen to the voices of its citizens, end the suppression, and allow people to practice their belief freely in China.