A young girl was home alone when more than 20 officers broke in to look for her mother, who was not in but was later arrested elsewhere. The police told neighbors they were investigating a homicide when they were really after the girl's mother for practicing Falun Gong. The girl's father is serving three years in prison for refusing to give up Falun Gong.
From fabricated evidence to secret hearings, the authorities violated legal procedure at every step of the prosecution process in order to send the practitioners to prison. The prison terms range from 6 months to 13 years, with an average of 3.51 years. A total of 62 practitioners over the age of 65 were sentenced, with the oldest practitioner being Mr. Zhang Xinwei, age 89.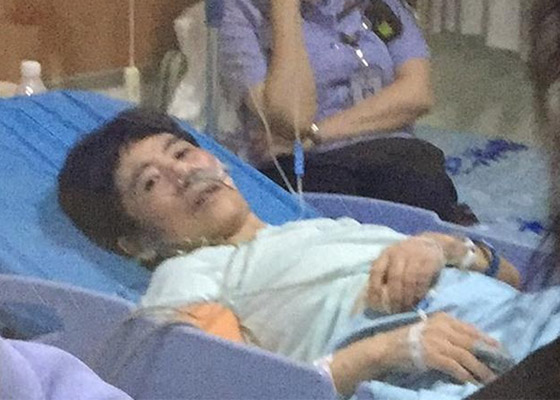 A woman imprisoned for her faith in Falun Gong was hospitalized on July 5 and operated on the following day without her family's consent. When her family refused to sign a waiver to take her home, the police detained them, including a six-year-old child. On July 12, authorities took her off oxygen and life support when her family was not present. She died shortly afterward.
People stopped by a Falun Gong event and encouraged practitioners after learning about the persecution by the communist regime in China.
Many were moved to tears by the candlelight vigil to commemorate Falun Gong practitioners who were killed in the persecution in China.
One of the key perpetrators is nationally known for his vicious tactics in "transforming" Falun Gong practitioners, or forcing them to renounce their belief.
~ Imprisonment & Forced Labor ~
~ Falun Dafa's Divine Power ~
~ People in China Awaken to the Truth ~
~ Evil Meets with Evil ~
~ Improving Oneself ~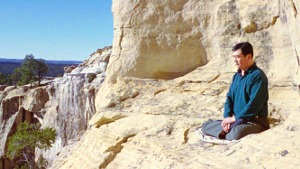 Master Li quietly watching the world from amidst the mountains after leaving New York following July 20th, 1999. (Published January 19, 2000)