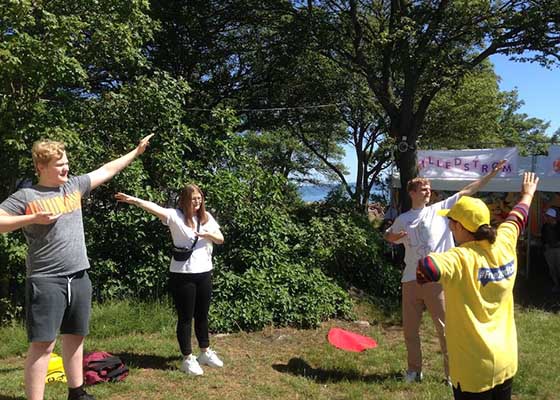 "My fatigue is gone!" said a woman who learned the exercises at the event. "My thoughts are clear and I feel relaxed. I will come back and do the exercises again." She said that she'd seen Falun Gong practitioners holding events elsewhere and knew that practitioners were kind, peaceful, and rational people who follow the principles of Truthfulness-Compassion-Forbearance.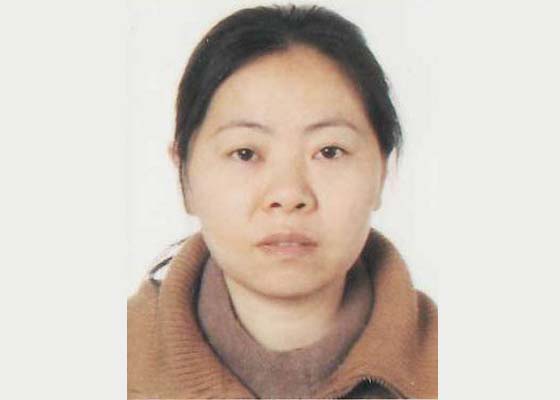 Ms. Kong Hongyun fell into a coma in custody, but she wasn't hospitalized until three days later. She was put on life support and never regained consciousness. She died three months later, capping years of suffering for her faith.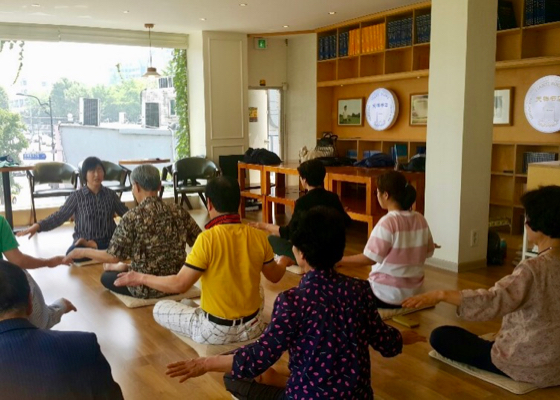 After the 57th Nine-day Falun Dafa Workshop at the Tianti Bookstore in Seoul, new practitioners shared their experiences with the practice. One person who'd tried many other qigong practices in the past said, "This will be my last one. It can achieve something in four days that it would take other practices 20 years. My experience proves that Falun Dafa is extraordinary!"
One person who signed the petition said, "The crime of organ harvesting violates human rights and human nature. We can't imagine it in Switzerland. For the sake of the Chinese people, we should pay attention to this and stop it. This is a crime that violates basic human rights."
Many Chinese tourists were surprised to see a large-scale Falun Gong activity. "I almost cried, when I heard them play," one said. "It is great to see them doing their exercises together. You cannot see that in China."
A woman's remarkable recovery from a severe arm injury shocked her doctor, but she was convinced it was the power of Falun Dafa.
~ Accounts of Persecution ~
~ Falun Dafa's Divine Power ~
~ Young Practitioners' Experiences ~
~ Journeys of Cultivation ~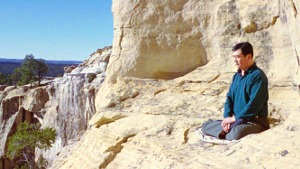 Master Li quietly watching the world from amidst the mountains after leaving New York following July 20th, 1999. (Published January 19, 2000)