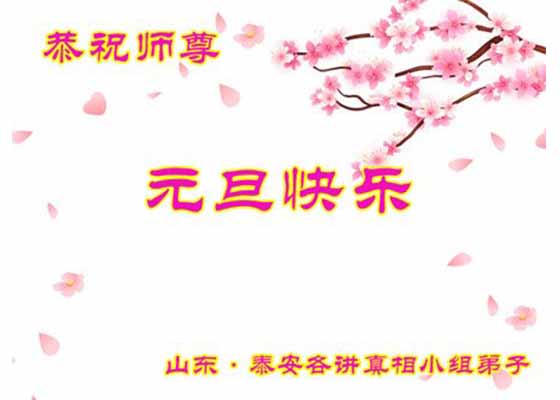 Wuhan City practitioners involved in producing materials to raise awareness about the persecution in China wrote a poem in their New Year greeting to the founder of Falun Dafa: "Climbing mountains and crossing rivers to distribute materials, village after village, we show the beauty of Dafa and the brutality of CCP..."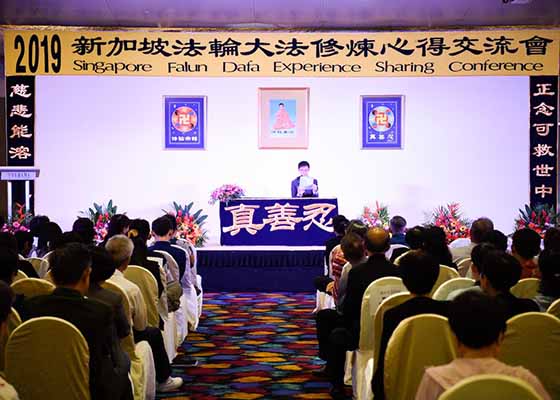 Practitioners from several Southeast Asian countries, including Singapore, Malaysia, Indonesia, and Vietnam came together last week for the Falun Dafa Experience Sharing Conference in Singapore. Twenty practitioners presented their articles about how they progressed in cultivation and overcame various challenges to tell people about the ongoing persecution in China.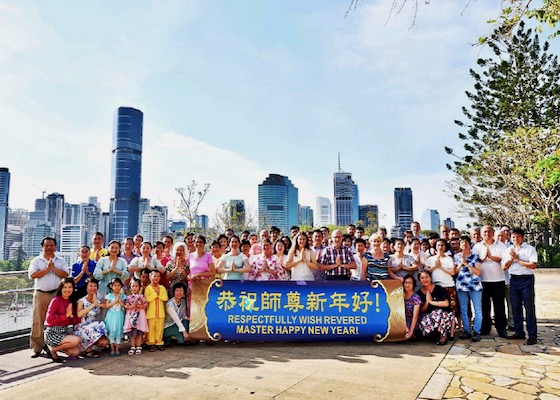 As the New Year approaches, practitioners in Australia gathered to convey their heartfelt gratitude to Mr. Li Hongzhi for all the benefits they have derived from the practice. They said it has helped them to make good choices and be more compassionate, improved their health and wellbeing, and answered many of their questions about life.
Practitioners in Sydney gathered in Hyde Park to do the exercises and share the benefits the've experienced from practicing Falun Dafa. They expressed their heartfelt gratitude to Dafa's founder, Master Li Hongzhi.
Bundled up, holiday shoppers stop at a booth to learn about the persecution of Falun Gong and sign a petition to help end the atrocities.
A married couple has been imprisoned since 2006 for upholding their belief. Their son, 15, has not seen his parents since he was just a few months old. He has no recollection of his parents and often asks about them.
~ Accounts of Persecution ~
~ Improving Oneself ~
~ Health Benefits ~
~ Greetings ~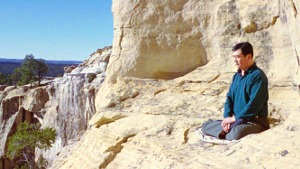 Master Li quietly watching the world from amidst the mountains after leaving New York following July 20th, 1999. (Published January 19, 2000)