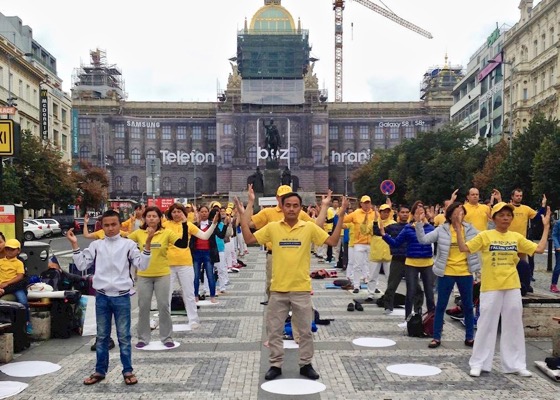 Practitioners in the Czech Republic and nearby countries held a rally and parade in Prague on September 2, to introduce the benefits of the practice, and raise awareness of the 18-year-long persecution in China. A Czech television station broadcast the parade live, on a program titled, "A Parade Against Human Rights Abuses." Several other Prague media outlets also reported on the event.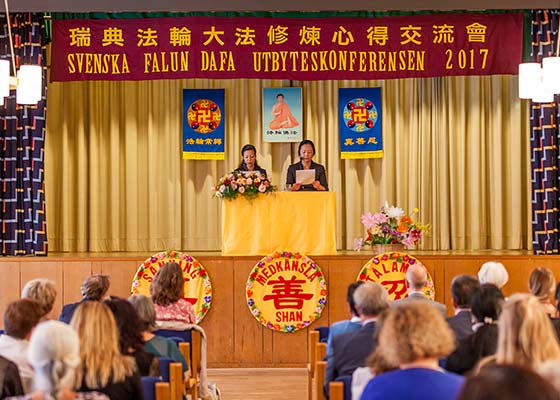 "I now see areas where I fall short and I am determined to catch up!" said one attendee of the recent annual Falun Dafa conference in Stockholm. During the conference, twelve practitioners presented papers on their understandings and experiences from studying and applying the teachings of Falun Dafa.
The 2017 New Zealand Falun Dafa Practitioners Cultivation Experience Sharing Conference was held in Auckland on September 2, 2017. Fourteen practitioners shared their understandings gained from the practice, and how they looked inside to improve themselves and save people. Many practitioners were moved to tears by the sharings and pure energy field at the conference.
Not long after being released from a 10-year sentence, a man is again imprisoned for his faith in Falun Gong. After undergoing emergency brain surgery, he is sent back to prison while unconscious, where he remains to this day.
Practitioners in Germany and France recently held events to introduce Falun Gong to the public and raise awareness of the ongoing persecution of the practice in China.
Blatantly ignoring the law, a Chinese judge withholds legal documents from an imprisoned practitioner's family as leverage to prevent an appeal.
~ Accounts of Persecution ~
~ Improving Oneself ~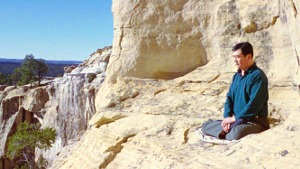 Master Li quietly watching the world from amidst the mountains after leaving New York following July 20th, 1999. (Published January 19, 2000)