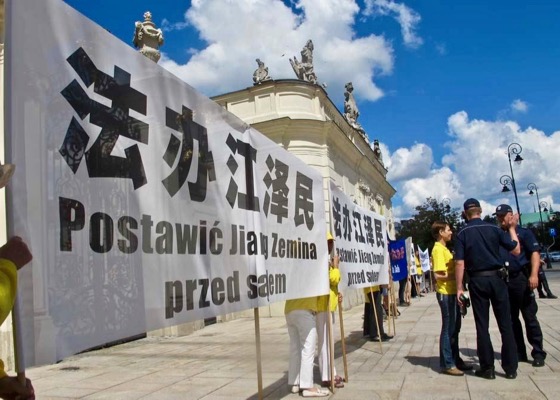 Practitioners in Warsaw held banners protesting Chinese official Zhang Dejiang's recent visit to the country, on July 12-16. Zhang currently serves as a member of the Standing Committee of the Chinese Communist Party, and played a significant role in leading the Communist Party's suppression of Falun Gong in the areas where he previously served as Party secretary.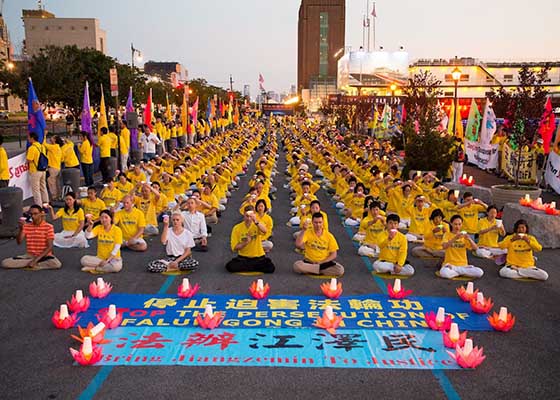 Nearly 1,000 Falun Gong practitioners in New York marked the 18th year of the Chinese Communist Party's persecution of the spiritual discipline by holding a rally and candlelight vigil in front of the Chinese consulate. Survivors of the persecution told their stories, and others spoke about the injustices of the persecution and called on the public to help end this human rights crisis and to bring the perpetrators to justice.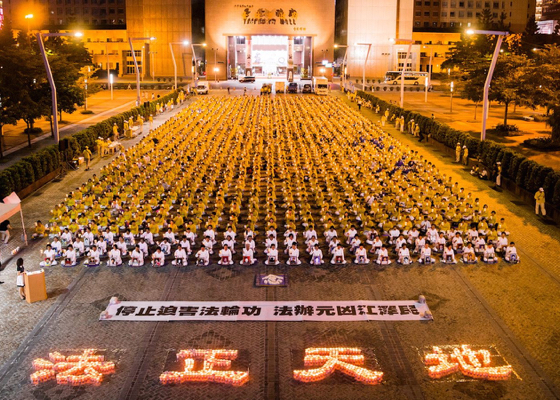 More than 1,500 Falun Gong practitioners participated in a candlelight vigil at Taipei City Hall Square on the evening of July 16 to draw attention to the 18-year persecution of Falun Gong in mainland China. Several city councilors came to the event and added their voices to condemn the brutality and call for its end.
As the 18th anniversary of July 20 approaches, Falun Gong practitioners around the world have been holding events to inform the public about the goodness of the practice and exposing the persecution. Vancouver practitioners held a rally and parade on July 16 to mark the occasion.
Australian practitioners held an event last weekend to introduce the beauty of Falun Gong and raise awareness of the brutal persecution leading up to the 18th anniversary of when the persecution began.
A practitioner was interviewed by a major radio station after participating in a rally where the persecution of Falun Gong was introduced to the public.
~ Parades & Other Community Events ~
~ Accounts of Persecution ~
~ Opinion & Perspective ~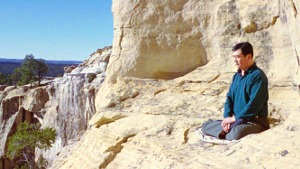 Master Li quietly watching the world from amidst the mountains after leaving New York following July 20th, 1999. (Published January 19, 2000)