Mr. Lu Jinlong Again Arrested For His Faith
July 20, 2017 | By a Minghui correspondent in Shanghai, China
(Minghui.org) Falun Gong practitioner Mr. Lu Jinlong, from Baoshan District in Shanghai, was arrested by officers from the Baoshan District Police Department and Gucun Police Station on June 17, 2017. This was his fifth arrest by Chinese Communist Party (CCP) officials since the onset of the persecution of Falun Gong in 1999.
Someone reported to police that Falun Gong informational materials were found in the neighborhood near Mr. Lu's home. The police believed that Mr. Lu had distributed them. Mr. Lu said that he had not distributed any Falun Gong materials, but he was nonetheless arrested.
Mr. Lu tried to shut down his computer while the police ransacked his home. The police arrested him, tied his hands with his arms behind his back, threw him into the bed, kneed him, and punched him on the forehead. His left hand was fractured in the scuffle.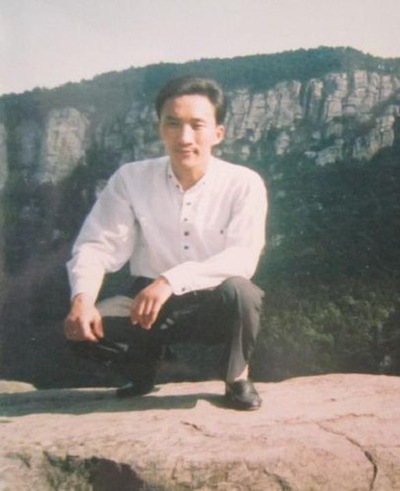 Mr. Lu Jinlong
Mr. Lu's lawyer submitted a written request for Mr. Lu's release to the Baoshan District Police Department in Shanghai. It contended that Mr. Lu was not guilty of the charges, and should be released immediately. He pointed out that the police could not accuse Mr. Lu of committing a crime simply because he practiced Falun Gong, and that the arrest and detention were illegal.
Past Persecution
November 2000:Mr. Lu was arrested and held for a month in the Baoshan Detention Center in Shanghai, after going to Beijing to appeal for justice for Falun Gong. During the detention, he was forced to do hard labor for over ten hours per day.
September 2001: He was arrested and taken to the Qingpu Brainwashing Center in Shanghai by the Baoshan District 610 Office.
October 2001: He was taken to the Chongming Detention Center, and forced to do hard labor for two months. He was subsequently sentenced to two years of forced labor.
July 2005: He was sentenced to three years in prison after being arrested for distributing Falun Gong materials.
April 2010: He was arrested and sentenced to two years of forced labor.
Mr. Lu has been treated harshly during these illegal detentions.
The details of the tortures he suffered prior to 2008 were published on the Minghui website: Mr. Lu Jinlong Brutally Tortured in Shanghai's Tilanqiao Prison.