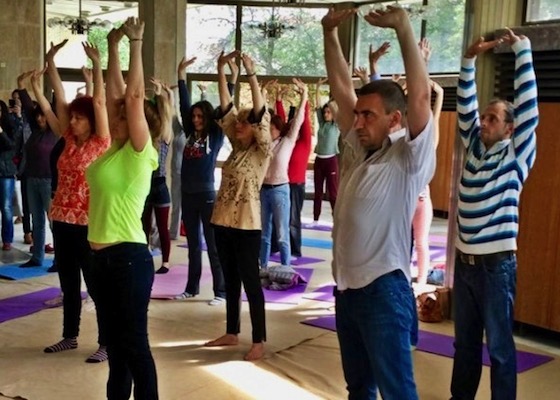 During the eighth annual "Zdravei Zdrave" ("Hello Health") fair in Bulgaria, hundreds of people tried out the Falun Gong exercises and learned about the philosophy of this ancient mind/body cultivation system that originated in China. As a holistic practice, Falun Dafa fit well with this event, which promotes a healthy way of living in all aspects: physical, emotional, mental, and spiritual.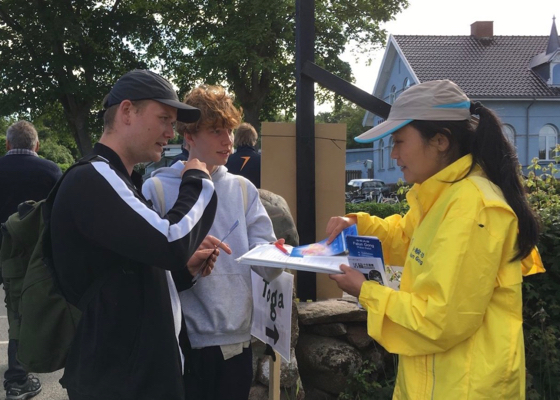 Folkemødet, or the People's Meeting, brings together politicians, business people, and the public for nearly a week of workshops and discussions about society's "opportunities and challenges." Falun Gong practitioners took part, sharing the benefits of this traditional spiritual discipline and raising awareness of the 18-year persecution of Falun Gong in China. Many Folkemødet participants expressed interest and support for Falun Gong.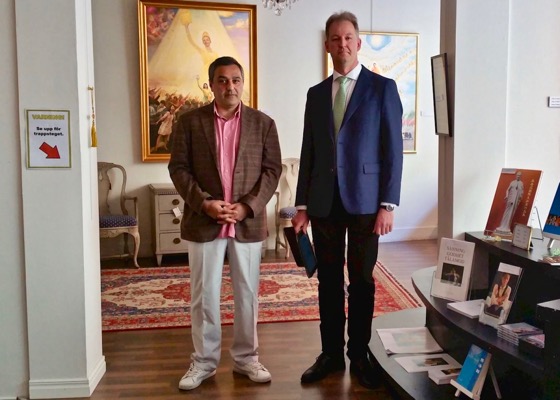 The Art of Zhen, Shan, Ren International Exhibition was held in Linköping Sweden on May 26-June 9. Prior to the event, the Chinese Embassy called city leaders, demanding that the show be canceled. The city denied the request, but the call prompted the city's first vice mayor to speak at the opening ceremony, which was covered by major media outlets in the city, and led to a very successful event.
"Your message and what you are doing is so powerful," said a young man who was moved by what he learned at the Falun Gong booth.
Through firm belief in Dafa, a practitioner overcomes a longstanding attachment and tribulation, and emerges as a better practitioner and person.
With support from her family, a Falun Gong practitioner is released unconditionally after originally being taken into police custody for talking to people about Falun Gong.
~ Parades & Other Community Events ~
~ Accounts of Persecution ~
~ Improving Oneself ~
~ Podcasts ~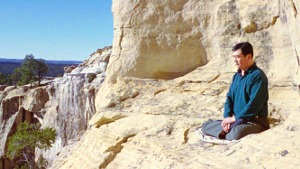 Master Li quietly watching the world from amidst the mountains after leaving New York following July 20th, 1999. (Published January 19, 2000)