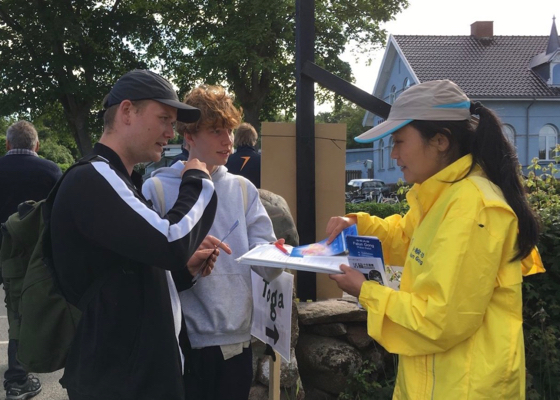 Folkemødet, or the People's Meeting, brings together politicians, business people, and the public for nearly a week of workshops and discussions about society's "opportunities and challenges." Falun Gong practitioners took part, sharing the benefits of this traditional spiritual discipline and raising awareness of the 18-year persecution of Falun Gong in China. Many Folkemødet participants expressed interest and support for Falun Gong.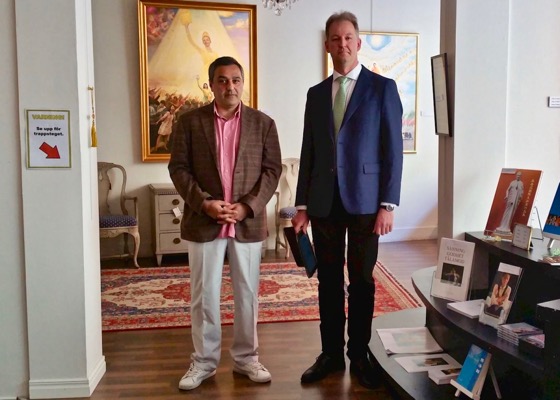 The Art of Zhen, Shan, Ren International Exhibition was held in Linköping Sweden on May 26-June 9. Prior to the event, the Chinese Embassy called city leaders, demanding that the show be canceled. The city denied the request, but the call prompted the city's first vice mayor to speak at the opening ceremony, which was covered by major media outlets in the city, and led to a very successful event.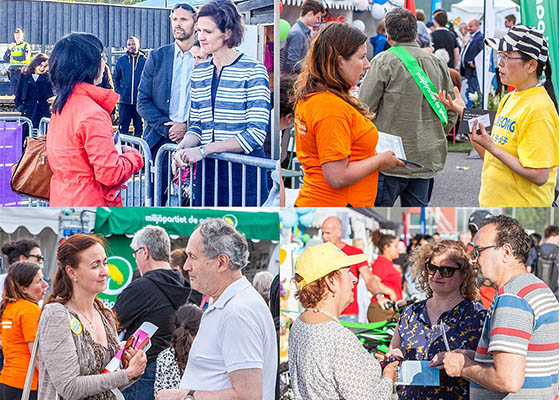 Practitioners of Falun Gong introduced the meditation and self-improvement practice at the nine-day event that brought together politicians, non-governmental organizations, and community leaders. Many attendees stopped by the practitioners' booth to learn the Falun Gong exercises. One of them said, "This practice is special. People need this kind of peacefulness."
Young Fulin was only granted several minutes to see his mother, imprisoned for her faith. His father was denied the right to see his wife, just as he had been ten years prior when she was imprisoned the first time.
Practitioners in Toronto had a busy weekend, taking part in two community parades to the delight of spectators.
A daughter whose mother was arrested for talking to people about Falun Gong and who lives in San Francisco, is calling on the Chinese regime to release her mother and another practitioner who were mistreated and interrogated.
~ Physical Torture Methods ~
~ Accounts of Persecution ~
~ Parades & Other Community Events ~
~ Improving Oneself ~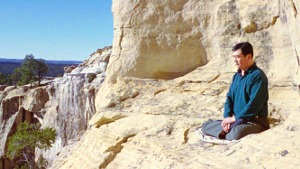 Master Li quietly watching the world from amidst the mountains after leaving New York following July 20th, 1999. (Published January 19, 2000)