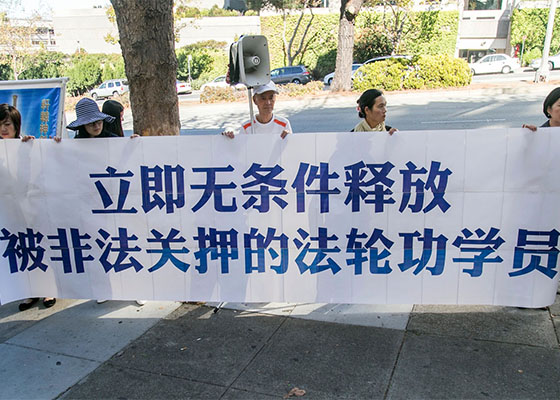 The retired colonel's daughter, who now lives in the Bay Area, said at the rally, "Many innocent people, even though they don't practice Falun Gong, have been hurt by the persecution policy. I still remember that my mother's co-workers and her employer were also harassed. Her supervisors had to pay fines. Some law enforcement officers felt guilty. They didn't want to carry out the persecution policies either, but they had no choice."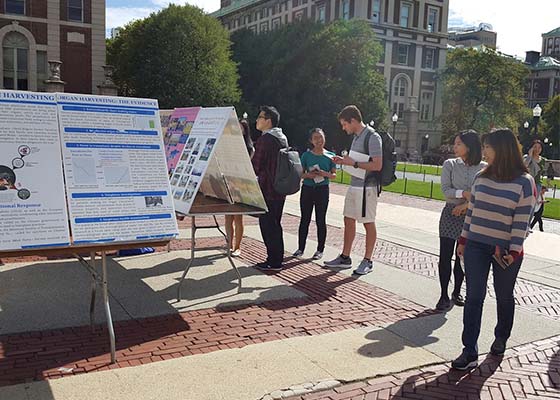 Columbia University's Falun Dafa Club held a photo exhibition to raise awareness about the meditation to students and faculty. Several visitors brought up questions they had about the Chinese regime's slanderous claims against the practice, giving the club members a chance to explain the real story behind the persecution in China.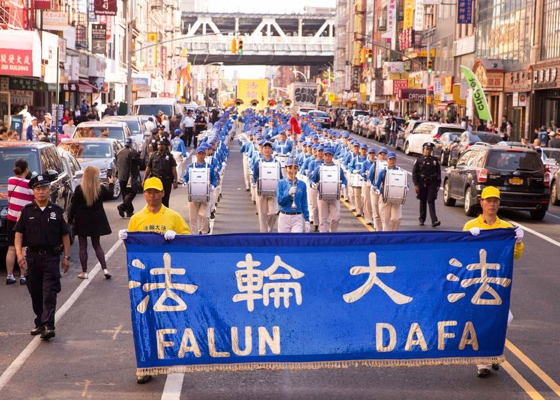 The parade brought the beauty of Falun Dafa's Truthfulness-Compassion-Forbearance to area residents, both Chinese and Westerners, as well as tourists from around the world. Practitioners also raised awareness of the 18-year persecution of this ancient spiritual practice by the Chinese Communist Party. The parade was especially noteworthy for people recently from China, where Falun Gong is brutally suppressed.
Another practitioner has passed away as a result of the relentless persecution. This time the victim is Dr. Liu Shuming, who died shortly after enduring repeated police harassment and persecution for nearly 20 years.
The paintings portray Falun Gong practitioners' bravery and profound compassion in the face of the Chinese Communist Party's persecution of their belief.
Ms. Li Chengfang was sentenced to a three-year prison term and fined 4,000 yuan for refusing to renounce her belief in Falun Gong.
~ Parades & Other Community Events ~
~ Improving Oneself ~
~ Accounts of Persecution ~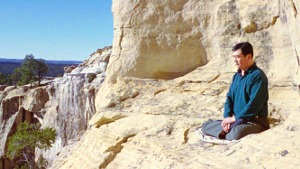 Master Li quietly watching the world from amidst the mountains after leaving New York following July 20th, 1999. (Published January 19, 2000)