There are always some people who muddle and stir things up, interfering with fellow students. No matter who you are, just apply yourself sincerely to cultivation and do your utmost to clarify the facts, and by doing so, let your actions speak for themselves. Why is it you're always going on about how you are this or that? Could that be called cultivation? That amounts to causing interference among students.
Li Hongzhi
February 20, 2008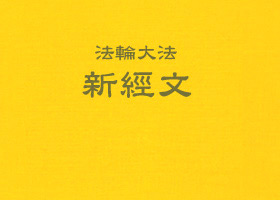 There is always a good turnout for the New York Fa conferences since you all know that Master spends a lot of time in the New York area. Each Dafa disciple is trying his utmost to do what he should do on the path of validating the Fa, and since what you are doing at present is closely linked to your cultivation, you are in fact cultivating this way. The form that your cultivation takes has one cultivate in ordinary human society, and people in different social classes or different professions can all cultivate; and as you reside in different societies and make use of the different professions you are in to validate the Fa and save sentient beings in every corner of the world, you are utilizing this present form of society to cultivate.
(Clearwisdom.net) The Divine Performing Arts of New York Company successfully concluded its performances in Tokyo and Nagoya, the first two stops on its Asia tour, and arrived at the third stop, Osaka. Four shows were staged at the NHK Osaka Hall on February 19 to 20, 2008. Prior to the performances, government officials in the Kinki area where Osaka is located sent congratulations to wish the performances a great success.
(Clearwisdom.net)
The opening of the Divine Performing Arts Chinese Spectacular at the Kousei Nenkin Kaikan Grand Hall in Tokyo, Japan, wowed the Japanese audience. Its run continued with a second show on February 13, 2008, and earned enthusiastic praise from theatergoers for its authentic portrayal of traditions and values drawn from China's 5,000-year culture.
(Clearwisdom.net) The Divine Performing Arts touring company arrived in the Netherlands on February 19, 2008 and staged its premiere show at the famous World Forum Theater in The Hague. This was the third stop on their European tour, following performances in Duisburg and Frankfurt.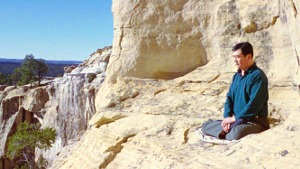 Master Li quietly watching the world from amidst the mountains after leaving New York following July 20th, 1999. (Published January 19, 2000)