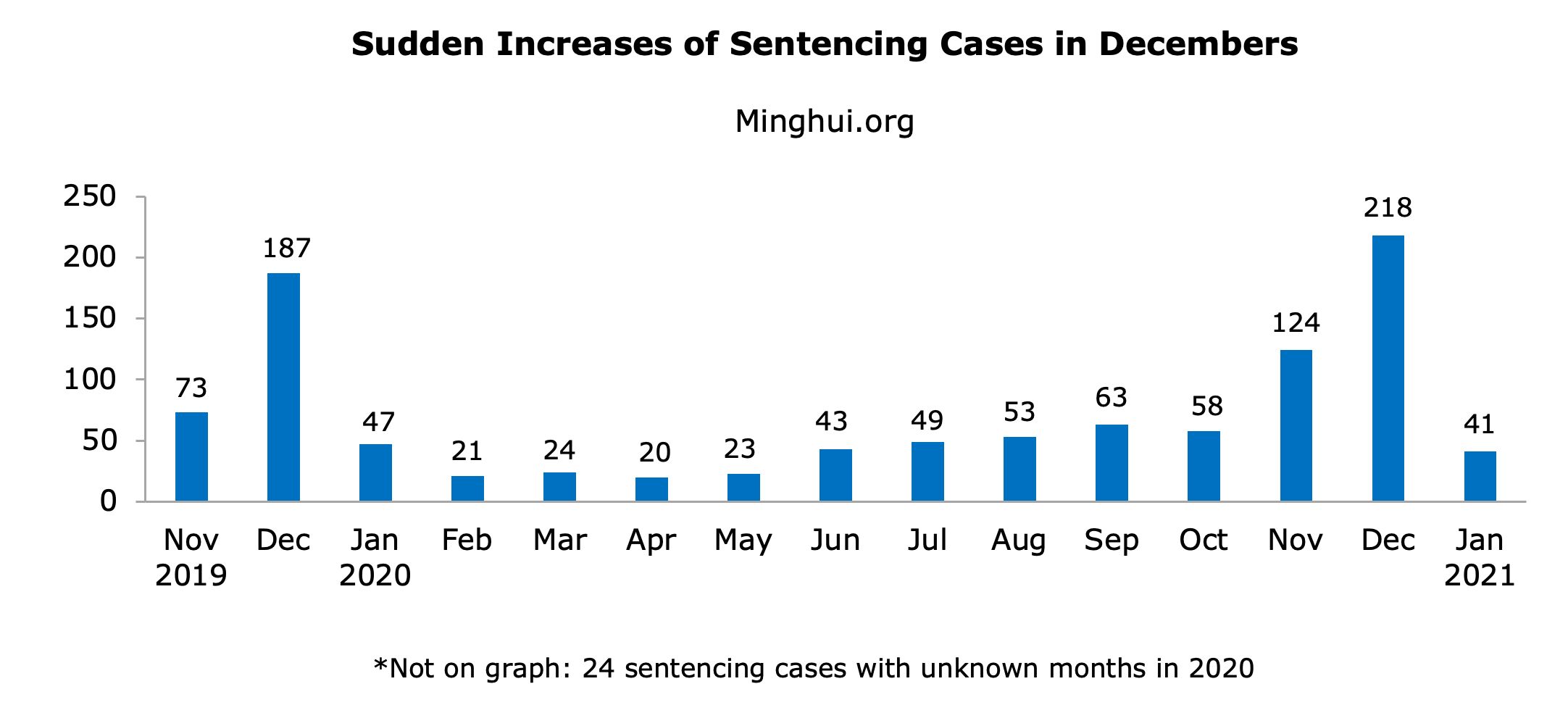 Of the 186 practitioners reported sentenced in January 2020, almost a quarter were over 60. Those 47 elderly practitioners were sentenced to terms ranging from 10 months to 10 years. The courts fined 68 practitioners a total of 917,000 yuan. Individual amounts ranged from 1,000 to 50,000 yuan for an average of 13,485 yuan each.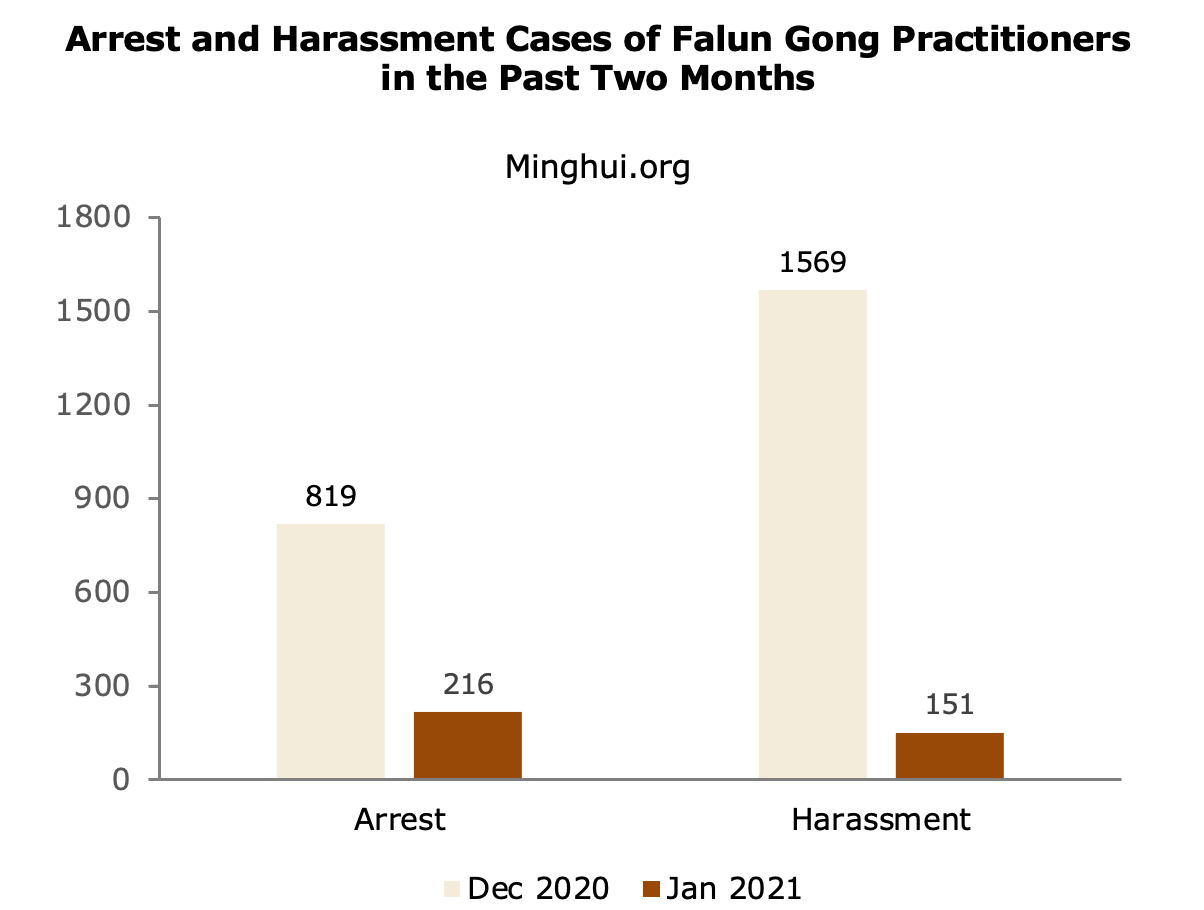 In December 2019 most police forces in China were dispatched to enforce the draconian lockdown measures and to control information about the pandemic, leaving less manpower to maintain the ongoing suppression of Falun Gong. The sharp drop in cases of persecution in January 2021 may be an indicator of the current severity of the pandemic in China.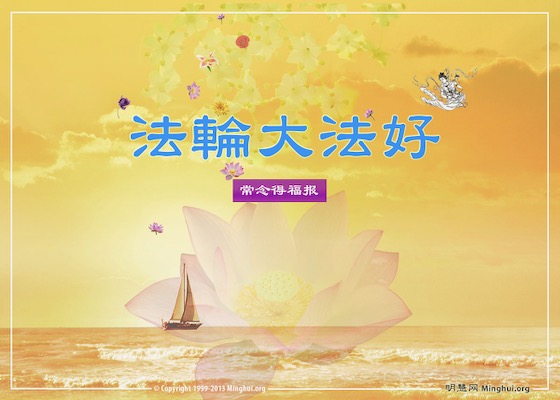 A young woman who had practiced Falun Dafa as a child but quit due to the persecution finally returns to the practice as a postgraduate. With ups and downs in diligence, she falls into severe depression but eventually becomes solid in her faith. She is now an outstanding professor, carrying a heavy workload with ease and enthusiasm.
An 82-year-old woman in Yilong County, Sichuan Province passed away in late December 2020, shortly after the authorities dismissed her case for practicing Falun Gong due to her health condition.
When a man came over to sign the petition, a practitioner asked him if he knew the true story about Falun Gong. The man replied, "Your presence here is the true story. I wish I had signed it before!"
A migrant worker details how his mother found Falun Dafa and had her health renewed, when the doctor had given her only two months to live.
~ Podcasts ~
~ Personal Accounts of Early Days ~
~ Standing Up for Falun Dafa ~
~ Clarifying the Truth ~
~ Falun Dafa's Divine Power ~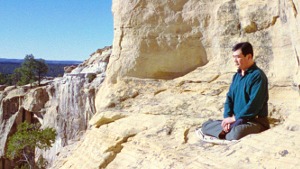 Master Li quietly watching the world from amidst the mountains after leaving New York following July 20th, 1999. (Published January 19, 2000)