From Chinese tradition to Western culture, there is a belief that, despite all this chaos and tragedy, we are watched and being saved by the divine. But that is based on the premise that we are true to our conscience and virtuous. After all, the divine can only help those who are willing to help themselves.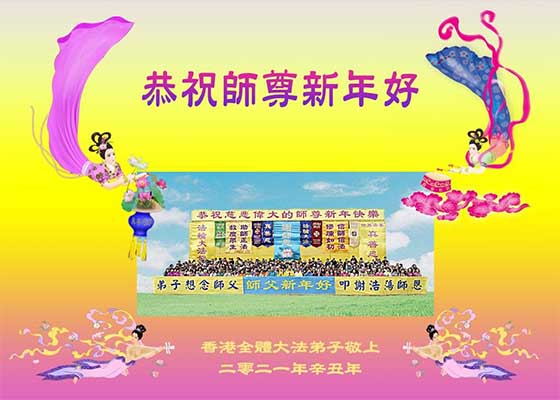 As part of their Chinese New Year celebrations, Falun Dafa practitioners from around the world, including Hong Kong, sent festive greetings to the founder of the practice, Master Li Hongzhi, and thanked him for his compassionate salvation.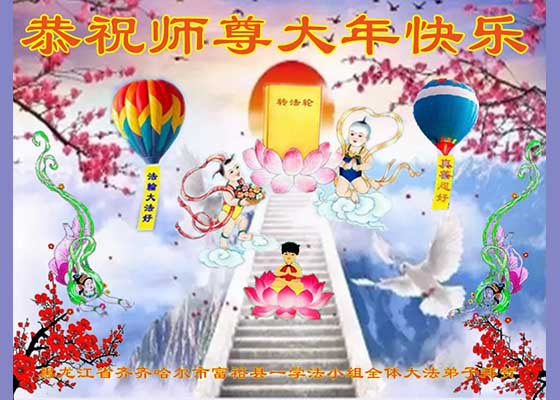 While Falun Dafa is freely practiced around the world, in China, the land of its origin, the practice has been under a brutal 22-year suppression. To counter the government's campaign of slander and propaganda, practitioners in China risk their own safety to tell people the truth about Falun Dafa and expose the persecution. These practitioners wish to convey their heartfelt new year's greetings to Dafa's founder on the occasion of Chinese New Year.
Falun Dafa practitioners in Sydney, Australia, had their pictures taken at the sites where they regularly introduce the spiritual practice to the public to wish Falun Dafa's founder Master Li Hongzhi a Happy New Year.
.
The draconian lockdown first imposed by the Chinese Communist Party has been more accepted by governments around the world to control the deadly coronavirus pandemic. With the discovery of the more contagious variant from the U.K., other countries are imposing stricter travel bans on people from the U.K. But can that really stop the spread of the virus?
A leaked secret document from Beijing revealed details of how the Chinese Communist Party (CCP) has been directing the state machinery in China to persecute Falun Gong.
~ Podcasts ~
~ Overview of persecution ~
~ Reports of Death Cases ~
~ Greetings ~
~ Journeys of Cultivation ~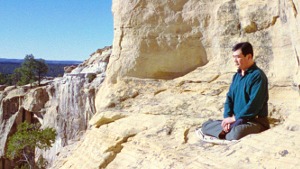 Master Li quietly watching the world from amidst the mountains after leaving New York following July 20th, 1999. (Published January 19, 2000)