Falun Gong Practitioners Tortured to Near Death in Custody in 2020
Feb. 16, 2021 | By a Minghui correspondent in China
(Minghui.og) According to reports on Minghui.org, at least 21 Falun Gong practitioners passed away in 2020 while being held in custody for their faith. Another 19 were persecuted almost to death, and many more are still incarcerated and being tortured.
Because the authorities are using the pandemic as an excuse to deny the practitioners their visitation rights and cover up how they are being tortured, the practitioners' families are worried about their incarcerated family members.
Below are 20 near-death cases of Falun Gong practitioners who were detained for upholding their faith.
A. Eleven Near-Deaths in Prisons
Shandong Man in Critical Condition Due to Heart Failure
Mr. Guan Zhongji, 65, of Pingdu City, Shandong Province, was arrested at his son's home in Qingdao City in the same province in May 2018 and sentenced to seven years in prison.
The authorities at Jinan Prison have prevented his family from visiting him since December 2019. Because of long-term mistreatment and the hard labor he was forced to do, Mr. Guan was admitted to the hospital for heart failure in October 2020 and is in critical condition.
Dalian Man's Life in Danger from Torture
Mr. Sun Jun of Dalian City, Liaoning Province, has been held in solitary confinement in Shenyang City No.1 Prison during the pandemic in 2020. Sometimes the guards beat him with his head covered. His family is worried that his life is in grave danger.
Mr. Sun and his wife Ms. Zhang Xia were arrested in 2016 for filing criminal complaints against Jiang Zemin, the former leader of the communist regime, who started the persecution. Mr. Sun was sentenced to seven years and two months in June 2017, while Ms. Zhang was given seven years and five months. Mr. Sun was first held in Nanguanling Prison before being transferred to the Shenyang City No.1 Prison.
When Mr. Sun was first taken to Shenyang City No.1 Prison in late 2017, he was held in the 19th ward, the most strictly managed ward known for its brutal treatment of Falun Gong practitioners. To try to force him to renounce his faith, inmate Wen Tie twice covered his head with a plastic bag to nearly suffocate him. He almost died from this abuse.
Wen Tie also slapped Mr. Sun's head and face with a shoe. After Mr. Sun passed out, the guards collected his fingerprints on a prepared statement that said he renounced his faith in Falun Gong. When Mr. Sun's family later demanded that the prison hold Wen accountable, the prison authorities replied that their surveillance cameras were broken, so there wasn't any evidence that Wen tortured Mr. Sun.
Mr. Sun's lawyer also filed numerous complaints against Wen and the prison director, but the local procuratorate, courts, and prison administration bureau all turned a blind eye to the matter.
Mr. Sun was transferred to the 4th ward in March 2018. The ward director Zhang Lin sprayed Mr. Sun's eyes with pepper water. Mr. Sun's family later reasoned with Zhang and he admitted to torturing Mr. Sun. Zhang was given an internal warning.
Sichuan Woman in Critical Condition after Skull Fractured
A 70-year-old woman serving time for practicing Falun Gong recently suffered a severe intracranial hemorrhage after being beaten by prison guards. Ms. Chen Zhilian had a skull fracture and multiple injuries on her head. She was being treated in the police hospital in December 2020. The authorities forbade her family from visiting her. Details of her abuse remain unknown.
Ms. Chen of Leshan City, Sichuan Province, was sentenced to 3.5 years by the Emei Court in 2018 for distributing informational materials about Falun Gong. She was transferred to the Chengdu Women's Prison in early 2020.
Ms. Chen took up Falun Gong in 1998 when she was struggling with poor health and an unhappy marriage. She credits the practice for quickly improving her health and giving her hope.
After the communist regime launched the persecution a year later, Ms. Chen went to Beijing to speak out for Falun Gong, only to be arrested several times and detained. The local government officials beat her and paraded her on the streets to humiliate her.
In 2003, she was sentenced to six years by the Renshou Court for talking to people about Falun Gong. She was arrested again in 2015 for filing a criminal complaint against Jiang Zemin, the former head of the communist regime who ordered the persecution.
83-year-old Man Serving Seven Years for His Faith in Critical Condition
Mr. Huang Qingdeng, 83, of Leqing City, Zhejiang Province, was arrested on April 17, 2019. He was sentenced to seven years in prison in March 2020 and is serving his term in Hangzhou Second Prison. His family received a call from the prison in mid-November 2020 and were told he'd been taken to the hospital for emergency care.
The doctor said that Mr. Huang had six ailments and could die at any time, but he was not granted medical parole.
Mr. Huang took up Falun Gong in 1998. He credits the practice for improving his health and enabling him to become more positive about life.
Because he refused to renounce his faith, he has been arrested and harassed several times over the past 21 years.
Imprisoned Engineer Develops Organ Failure While on Hunger Strike
Mr. Zhou Xiangyang, a former engineer with the Tianjin Third Railway Survey and Design Institute, was sentenced to seven years in prison in December 2016. He had been on a long-term hunger strike in Tianjin Binhai Prison (formerly Gangbei Prison) to protest the persecution. He was taken to the prison hospital in October 2020 due to organ failure; he is near death.
Mr. Zhou was brutally force-fed around February 2019, causing serious injury. He also suffered unbearable pain during every feeding.
The long-term torture has taken a terrible toll on his body. He used to be tall and strong but now weighs only about 80 pounds.
Prior to his present prison term, Mr. Zhou was held in forced labor camps and sentenced to prison several times. When he was detained in Shuangkou Forced Labor Camp, he was subjected to electric shock sessions over 20 times. Once, while two guards were shocking him, they asked him, "Is Falun Gong good?" He answered, "Falun Gong is good!" They continued to shock him, looking for places where his skin had split open. The pain was indescribable. The wounds festered for six months, which left the scars that were clearly visible ten years later.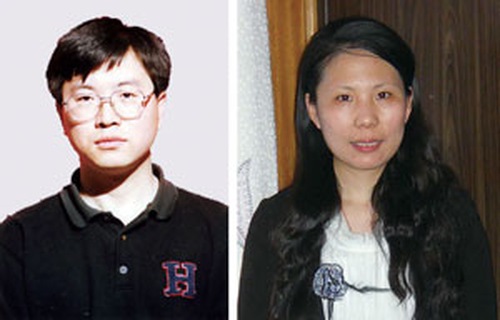 Mr. Zhou Xiangyang and his wife Ms. Li Shanshan
Mr. Zhou and his wife Ms. Li Shanshan were arrested on March 2, 2015. Mr. Zhou was sentenced to seven years in prison and Ms. Li to six years. His father Mr. Zhou Zhencai, who was in his 70s, and his mother Ms. Wang Shaoping were each sentenced to a year and a half in prison for their faith in Falun Gong and had 5,000 yuan extorted from them on March 27, 2018. His father was taken to Jidong Prison and his mother was sent to Hebei Province Women's Prison to serve their terms.
Yunnan Woman in Critical Condition
Ms. Zhang Zhongyi was sentenced to one year and seven months in prison for her faith in Falun Gong on April 3, 2020. She developed severe gallstones and other complications shortly after she was admitted to the Yunnan Province No. 2 Women's Prison. The prison authorities issued a critical condition notice to her family but didn't allow them to visit her.
Ms. Zhang, 66, of Kunming City, Yunnan Province, was arrested at home on September 1, 2019, and taken to the Kunming City Detention Center that afternoon.
She was tried in the Xishan District Court through a video conference on March 4, 2020. Her family wasn't allowed to attend. She was sentenced on April 3 to one year and seven months in prison, with a 2,000-yuan fine.
Ms. Zhang is now being treated in the prison hospital. Details about her condition remain unclear. She is scheduled to be released on March 31, 2021.
Man in Critical Condition Denied Medical Parole
Mr. Lai Zhiqiang, a taxi driver in his 50s from Tangshan City, Hebei Province, was arrested on March 31, 2016, while visiting another practitioner. He was sentenced to seven years and admitted to Jidong Prison on October 17, 2016.
He has been bedridden and largely unresponsive since suffering a stroke in prison in 2019. When his wife saw him in January 2020, a guard had to carry him out. He had no expression and did not recognize her.
He was hospitalized in August 2020, after he began to have difficulty breathing. The doctor performed a tracheotomy on him because he was paralyzed and suggested that he was unlikely to recover. Even when he couldn't move, the prison authorities kept shackles on him while he was in the hospital. They fed him through a tube. His lips cracked because the caretaker seldom gave him water.
Mr. Lai, still in critical condition, was taken back to prison on September 9, 2020, to finish serving his term.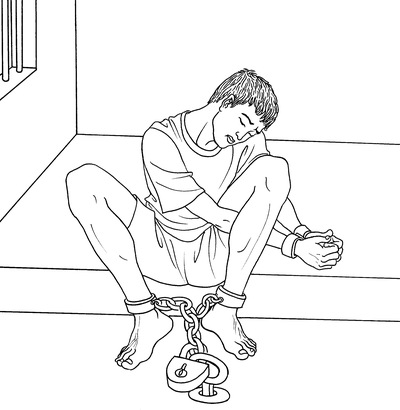 Torture illustration: Handcuffed and shackled
For the past year, Mr. Lai's family has repeatedly requested his release on medical grounds. The prison authorities alleged that they were willing to release him, but the decision was overturned by the local justice bureau. When Mr. Lai's family went to the justice bureau, they were denied entry.
Jilin Man Serving 11 Years for His Faith in Critical Condition
Twelve days after his arrest in August 2019, Mr. Liu Qing from Fuyu City, Jilin Province, was sentenced to 11 years for practicing Falun Gong. He was transferred to the Jilin Province 2nd Prison on September 23. Two weeks later, the prison authorities called his family to say that he was in critical condition after suffering a stroke.
Before he was taken to the prison, the authorities in Fuyu Detention Center beat him and broke his back and one of his ribs. He was in extreme pain and couldn't straighten his back. He needed assistance to walk and couldn't care for himself.
Mr. Liu is the sole breadwinner in his family. His youngest child was a freshman in high school when he was arrested.
Man on Hunger Strike in Prison to Protest Persecution, Now in Serious Condition
Mr. Zhang Jing, 46, from Fuzhou City, Fujian Province, was arrested on April 29, 2018, for distributing Falun Gong informational materials. The Cangshan District Court sentenced him to 5.5 years in Fuqing Prison on December 13, 2018.
In protest, he held a hunger strike in prison. When Mr. Zhang's parents visited him on September 25, 2019, they learned that his weight had dropped from 155 pounds to about 90 pounds.
Prison officials notified his parents of his hospitalization on November 7, 2019. When his parents saw him later that day, he was skin and bones and spoke in a low, weak voice. Mr. Zhang continued his hunger strike and was force-fed.
After being force-fed for a year, Mr. Zhang's condition recently became serious. In October 2020, the prison told his mother that her son's life was in danger and wanted her to sign an Assumption of Liability Agreement. When the guards refused to allow her to see her son, she refused to sign the waiver.
Prison Guards Smash a Man's Head against the Floor to Silence Him
Mr. Huang Huajie, a former government land appraiser in Jiedong County, Guangdong Province, was arrested on March 11, 2016. He was tried in the Rongcheng District Court on November 1, 2016, and sentenced to 5.5 years in prison.
After Mr. Huang was admitted to Sihui Prison, the guards frequently ordered felons to beat him, which left his nose and mouth bleeding.
Because Mr. Huang often shouted "Falun Dafa is good" to protest the beatings, the guards held him upside down and smashed his head against the floor to silence him. Mr. Huang suffered severe head and neck injuries and was hospitalized.
Physician Serving Time for Her Faith Falls into a Coma
Ms. Lin Jieping, 62, a physician in Jieyang City, Guangdong Province, was arrested on July 3, 2017, for talking to people about Falun Gong. She appeared in court on March 1, 2018, and was sentenced to 4.5 years in May 2018. She was transferred to the Guangdong Province Women's Prison on August 13, 2018.
When Ms. Lin suffered a broken leg, the prison authorities claimed she fell.
The prison informed Ms. Lin's family in April 2020 that she'd suffered another fracture and had to be operated on. While the guards said it was caused by her "excessive walking," her family suspects the guards are covering up the fact that she is being tortured.
Ms. Lin fell into a coma on July 19, 2020, due to an electrolyte imbalance. Her family requested that she be released on medical parole and is awaiting the prison's decision.
B. Seven Near-Death Cases in Detention Centers
Retired Engineer's Life in Danger a Year after Detention; Bail Denied
Mr. Zeng Jiageng, a 78-year-old retired engineer in Guangzhou City, Guangdong Province, is suffering from high blood pressure, a heart condition, and impaired vision and hearing after one year of detention for his faith in Falun Gong.
Despite his health issues, the Haizhu District Court put him on trial and held two virtual hearings, in August 2020 and again in September 2020.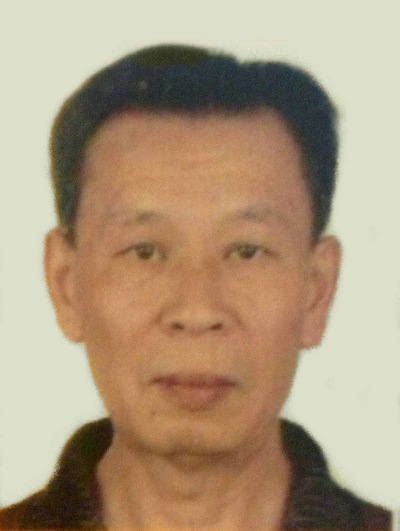 Mr. Zeng Jiageng
Mr. Zeng was arrested on July 10, 2019. He began to experience serious symptoms in August 2019 while being held in the Guangzhou City First Detention Center. When he was examined in September 2019, it was confirmed that he has severe hypertension and an enlarged heart. He was nearly blind, could barely hear, and could not effectively communicate with his lawyer. He was often dizzy and subject to uncontrollable spasms.
After he was transferred to the Haizhu District Detention Center in late February 2020, his health continued to decline.
Woman Suffered a Stroke in Custody, Forced Out of Hospital Two Weeks after Craniotomy
Ms. Ma Huixin of Anguo City, Hebei Province, was arrested on June 13, 2020. She suffered a cerebral hemorrhage while in detention in Baoding City Detention Center and was taken to Baoding City First Hospital for emergency care on November 7. She had a craniotomy on November 10. However, she was removed from the hospital and taken to a senior living center without her family's consent on November 30, 2020.
The Gaoyang Procuratorate indicted Ms. Ma on November 5. After she was taken to the hospital on November 7, her family was notified and told to bring her health insurance card to the hospital. To avoid responsibility for her condition, detention center officials told her family that she'd had a relapse of her former illness. Her son disagreed, arguing that Ms. Ma was healthy and had never had that ailment, which the results of her medical exam just before she was admitted to the detention center proved.
The Gaoyang Court ruled the next day and sentenced Ms. Ma to six months of house arrest. She had a craniotomy on November 10. Also on November 10, her husband Mr. Li Feng went to the Gaoyang Court and left a letter for Judge Chen Hongqiang requesting Ms. Ma's acquittal. He mailed the same letter to Judge Chen and prosecutor Wang Dongfang a few days later.
Ms. Ma was in intensive care for 15 days and transferred to the regular ward on November 22. Before Mr. Li heard from the judge and prosecutor, a dozen officers from the detention center and Domestic Security Office went to the hospital on November 30 to get Ms. Ma discharged. Mr. Li happened to be visiting her when the officers came. Nevertheless, they did not come to an agreement.
When Mr. Li called the hospital a few days later, he was told that Ms. Ma had been discharged. Her family was worried about her but failed to locate her until the next day when they heard that Ms. Ma had been taken to a senior center in Anguo.
Guangdong Woman Tortured to Critical Condition after Another Arrest for Her Faith
Ms. Zhang Yuzhen from Zhuhai City, Guangdong Province, is incapacitated and in serious condition after being detained for over a year for her faith.
Ms. Zhang, 54, was seized by the police in a group arrest of 12 practitioners on July 12, 2019. She held several hunger strikes to protest the persecution in Zhuhai No. 1 Detention Center and was physically abused.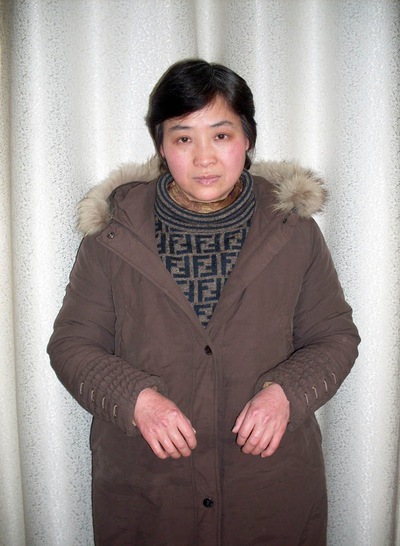 Ms. Zhang's arms became disabled following previous torture in a forced labor camp.
Man's Heart and Kidneys Fail in Detention
Mr. Ren Haifei, 45, from Dalian City, Liaoning Province, is fighting heart and kidney failure in the hospital three months after he was detained in Dalian Detention Center.
Ganjingzi Police Station officers arrested Mr. Ren on June 26, 2020, and put him in the detention center. The police ransacked his home and confiscated over 550,000 yuan in cash. He went on a hunger strike to protest the persecution and his health deteriorated.
While he was fighting for his life in the hospital, the police forwarded his case to the Ganjingzi Procuratorate on September 18.
When his family called to ask about him, the authorities refused to give them any information and cursed at them.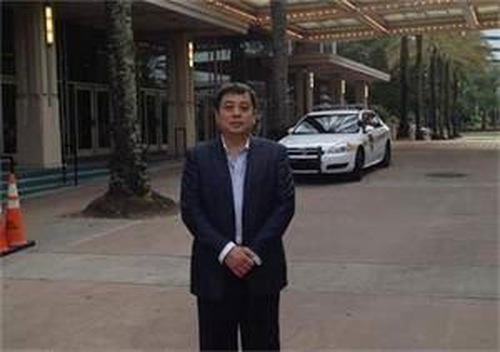 Mr. Ren Haifei
After Over a Year of Detention, Shandong Man Falls into a Coma
Mr. Yao Xinren from Yantai City, Shandong Province, suffered a stroke on April 22, 2020, in Zhangjiagou Detention Center. The doctor operated on his brain and did a tracheotomy. He remains in a coma and is still in the intensive care unit. Four officers have been assigned to monitor him around the clock.
Mr. Yao was arrested at work at around 8:30 a.m. on July 3, 2019. The police also went to his residence and ransacked it.
Elderly Woman Develops Cancer in Detention Center
Ms. Yu Shurong, 71, of Fushun City, Liaoning Province, was arrested on June 25, 2019. She was later sentenced to three years in prison and fined 10,000 yuan. She had been held in a detention center due to the pandemic but was released on medical parole on December 13, 2020.
She went to Fushun Cancer Hospital two days after her release and was diagnosed with cancer. She had surgery on December 22. She was emaciated and weak.
Ms. Yu has been arrested and detained many times—two forced labor terms of three years and two prison terms of four years and three years. Prior to her latest arrest, she was released from her full prison term on July 6, 2018, less than a year ago.
With Loss of Vision, Elderly Man in Prison Needs Family to Get Him Insulin

Mr. Zhong Guoquan, 71, of Mishan City, Heilongjiang Province, is serving his prison term of three and a half years in Jixi City Prison for his faith in Falun Gong. He developed more than 20 ailments, including diabetes, due to the torture he suffered during detention. Now he has lost his vision and needs insulin injections. The prison told his family to purchase the insulin and deliver it to the prison doctors.
Mr. Zhong was reported to the authorities on March 4, 2020, for distributing truth materials about Falun Gong. The police screened the footage from four surveillance cameras from three businesses to track him down and then arrested him.
Due to torture, he became seriously ill and was taken to the hospital on July 6, 2020. He was diagnosed with 20 ailments, including diabetes and heart disease. However, he was still tried on August 10, 2020, in the Mishan Court and sentenced to three and a half years a week later. He was taken to Jixi City Prison on November 17.
C. One Case of Near-Death in a Brainwashing Center
Man Tortured to Dangerous Condition in One Week
Mr. Ding Yuming of Huailai County, Hebei Province, was in serious condition one week after being detained in a brainwashing center.
Mr. Ding was seized and taken to a brainwashing center on July 14, 2020. The brainwashing center staff searched him and confiscated 100 yuan in cash, his keys, and his cellphone. They didn't give him any bedding for five days, starved him, and also forbade him from taking showers. When he refused to watch propaganda videos slandering Falun Gong, the staff beat him and hit his head and body with their shoes.
Mr. Ding was held in solitary confinement for shouting, "Falun Dafa is good" when the brainwashing center's director came for a visit. The employees there threatened to kill him if he "caused more trouble for them." His daughter wasn't allowed to visit him.
After repeated abuse, Mr. Ding ended up in serious condition and was hospitalized on July 22. His whereabouts have been unknown ever since.
Prior to his latest arrest, Mr. Ding was sentenced to seven years in 2003 and released on medical parole in 2008 after he developed a heart condition and high blood pressure. He was arrested again in 2017 and given four more years while working in Beijing. The authorities allowed him to serve time outside of prison due to his physical condition.
Related reports:
Examples of Falun Gong Practitioners Near Death Due to Relentless Torture in Custody
83 Falun Gong Practitioners Die in 2020 As a Result of the Persecution of Their Faith
Brutality Against Falun Gong in 2020 amidst Ongoing Persecution by Communist Regime