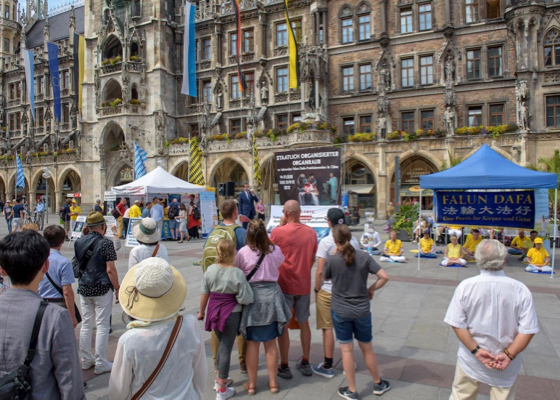 A German lawmaker, a former Chinese doctor, a journalist, and human rights activists spoke in support of Falun Gong practitioners' 20 years of perseverance and peaceful efforts to end the persecution in China. The doctor, who witnessed the Chinese regime's organ harvesting, said, "Falun Gong practitioners ... have found the true nature of being human, and they are the hope and future of China."
A man who learned about the persecution the first day returned the next and said that he couldn't sleep the night before because "I absolutely cannot understand how come the German media and government do nothing. Especially given Germany's history—how can the Germans remain silent about the persecution of Falun Gong practitioners in China?"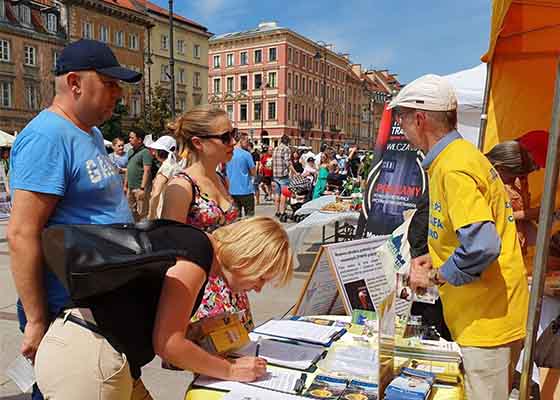 The festival organizer came to the Falun Gong booth and thanked the practitioners for their contribution. He said, "While demonstrating traditional Chinese culture, you also show the moral courage to protect the Chinese people's human rights. You're doing a great thing. I respect Chinese people's freedom of belief."
An engineer's dream of a happy and productive life was crushed when the Cultural Revolution began and she was labeled an "enemy of the country." She regained hope in life after she began practicing Falun Gong, but found herself targeted again by the Chinese regime. She was sentenced to 7 years for her faith.
A perfectly healthy woman, 47, died five months after being arrested for her faith. Her family suspects that she may have been given nerve-damaging drugs that resulted in spinal injuries and lung infection. They requested an autopsy, but the police cremated her body without the family's knowledge.
Practitioners held peaceful events and called on their governments to help end the persecution of Falun Gong in China. Many elected officials expressed their support.
~ July 20 Events ~
~ Experience Sharing Conferences ~
~ Torture of Women ~
~ Accounts of Persecution ~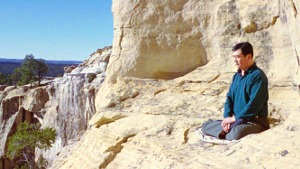 Master Li quietly watching the world from amidst the mountains after leaving New York following July 20th, 1999. (Published January 19, 2000)